The Mystique of Sea Glass Beaches
Wed, Jan 04, 2017 at 4:45PM
---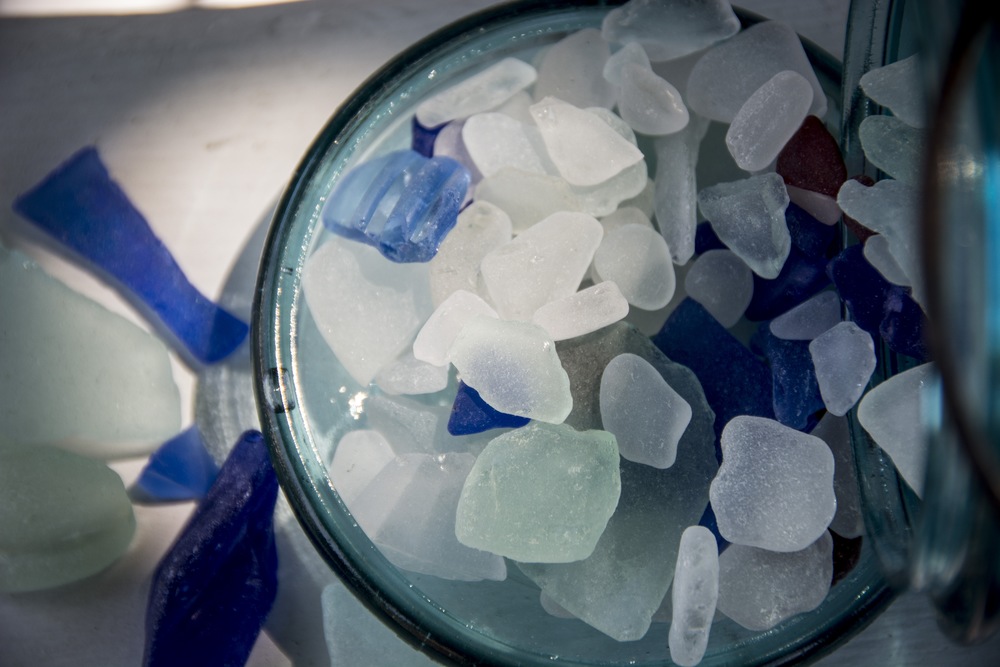 Sea glass beaches may not be your best pick for seaside strolls or sinking your feet into the sand—but when you want to marvel at a one-of-a-kind stretch of colorful treasures, they're a must-see.
Below, we're sharing a few of our favorite sea glass beaches across the country, from the famous spots to the little-known treasures. Take a look!
Fort Bragg, California
Glass Beach at California's Fort Bragg (located on the coast a few hours north of San Francisco), is perhaps the most famous sea glass destination around—and if you've ever been for a visit, it's easy to see why! Fort Bragg, now a tourist destination, was once a dumping site for people who would pour their trash over the local cliffs—that trash, with a little help from the ocean elements, became the sea glass that now makes Fort Bragg the renowned spot it is.
The beach is covered in sea glass pieces that catch the light and provide for shining, colorful displays as far as the eye can see. Part of what makes the beach so beautiful is Fort Bragg's policy on admiring, but never taking, sea glass from the beach.
Boston, Massachusetts
You may be surprised to find that another top spot for sea glass is just offshore one of America's busiest eastern cities. Boston's Spectacle Island is home to wealth of sea glass treasures, where you can search for smooth, bright pieces in every color all while admiring the Boston skyline view in the short distance. Another former dump, Boston decided to revitalize this island and make it part of the Boston Harbor Islands National Park Area, a stretch of islands devoted to recreation and conservation.
Hanapepe, Hawaii
Hawaii's unbelievably green, lush "Garden Isle" of Kauai is home to Hanapepe and the aptly named Glass Beach, where visitors can find sea glass pebbles in dazzling blue, brown, black and other earthy shades. If you're already on a Hawaiian vacation, stopping by Hanapepe might be the perfect way to cap off your trip… especially since its pebbly surface will be a pleasant way to balance the soft, sandy shores you're sure to have already enjoyed!
The Great Lakes
You'll need more than a few hours to admire the sea glass at the last stop on our list—because it encompasses the world's largest cluster of freshwater lakes! Sea glass splendor has been spotted on each of the five Great Lakes—from Michigan's Lakeport shores of Lake Huron, to Buffalo, New York, where sea glass in every color from red to yellow to vivid blue has been found on Lake Erie. With so many unique coastlines to choose from, you're in for a different sea glass adventure every time you head to the Great Lakes.
Bonus: Sea Glass Festivals
Even if you don't live near one of these beaches, there might be a sea glass festival near you very soon! In March, for example, sea glass aficionados will be able to flock to the shores of Cayucos, California, for the 7th Annual Cayucos Sea Glass Festival, where there will be live music, entertainment, and the ability to browse through one-of-a-kind sea glass art pieces. For New England enthusiasts, the Northeast Sea Glass Expo will roll into Seabrook, New Hampshire this May, and is set to feature sea glass treasures and beautiful heart stone gifts. These are just a few of the exciting events scheduled from coast to coast in the coming months.
You don't need a beach blanket or swim trunks to enjoy the allure of America's sea glass beaches—just wear sturdy shoes and enjoy the sights!
---
Bookmark & Share
---
User Comments
Be the first to comment on this post below!