The Surprising Journey of a Message‐in‐a‐Bottle
Thu, Dec 07, 2017 at 5:05PM
---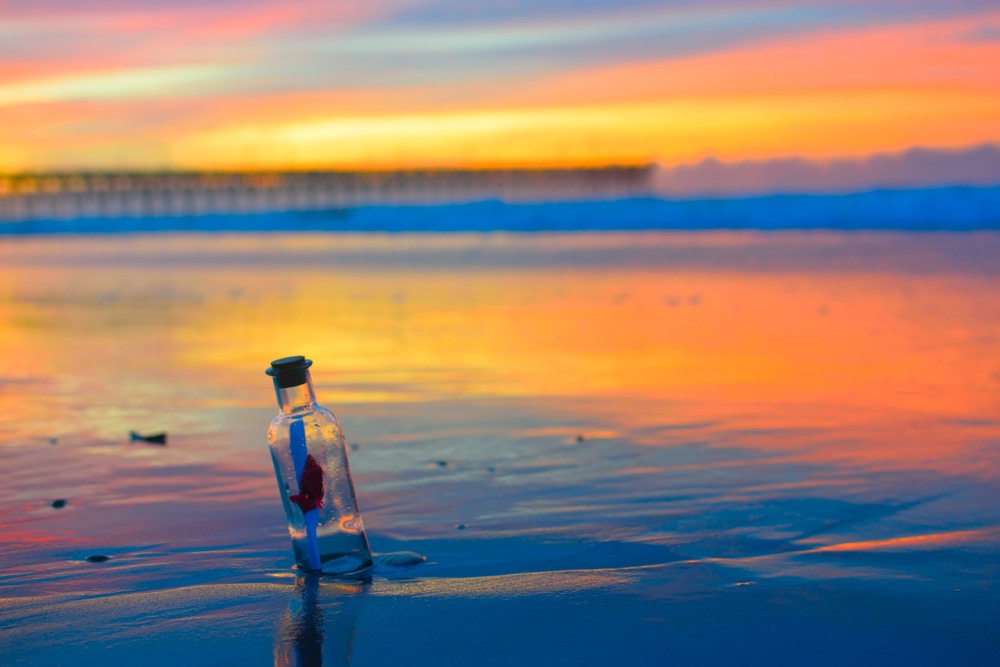 Ah, the message‐in‐a‐bottle. It may not be the most efficient form of communication… but what it lacks in practicality, it makes up for in allure and mystique.
While many such messages have no doubt been lost at sea, unlikely to ever reach their intended recipient, a select few have gone the distance, beating all odds to tell the one‐in‐a-million story of their journey.
Take a look below to hear the mind‐boggling stories of a few such messages!
A match made in bottle heaven
Handwritten letters are undeniably romantic—mix them with the ocean, and you've got the makings of a real love story! The dreamy, idyllic nature of the message‐in‐a‐bottle was confirmed in the 1950s. In '56, a Swedish sailor named Abe Viking jokingly sent out a message, writing "to someone beautiful and far away" as well as an address to be reached back at. He probably wasn't counting on the message to fetch him a chance at true love… but two years later, that's exactly what happened! A Sicilian woman named Paolina came by the letter via her father, a fisherman, and wrote back to Viking. After further correspondence, they met and eventually married… and the rest is history!
A relic of the seas
It's a good thing that Paolina found Abe's message so soon! Other messages‐in‐a‐bottle were not so quickly delivered. In fact, the world record for the oldest message‐in‐a‐bottle belongs to a Captain CH Brown of the Glasgow School of Navigation. He penned a message in 1914 that was ultimately found by a Scottish skipper, Andrew Leaper, in 2012. Unlike the message sent out by Abe Viking, however, this was no love note—it was an educational experiment, one of 1,890 bottles that were dispersed by Captain Brown in an effort to help chart nearby ocean currents.
More than a message
Of course, it's not always strictly a message‐in‐a‐bottle that makes its way across the ocean. In 2012, Paul Shultz of Florida found a camera bobbing in the water off Key West. Fortunately, a waterproof case preserved the photos inside, snapshots that helped him and other internet detectives figure out the place of origin, Aruba, and track down its rightful owner!
Another one‐of‐a‐kind find was discovered by a snorkeler in Bali in 2015. While in the water, Roxy Walsh spotted a gold ring with a special inscription: "Darling Joe Happy 70th Birthday 2009 Love Jenny." She took to Facebook and began a campaign to find the ring's rightful owner—and it worked! Soon, she was connected with the owner of the ring, Joe Langley, who had lost the ring nine months before Walsh discovered it.
Have you ever tried your own luck by sending out a message in a bottle? Be sure to share your story below!
---
Bookmark & Share
---
User Comments
Be the first to comment on this post below!