Best Places To Scuba Dive
Wed, Aug 08, 2018 at 7:00AM
---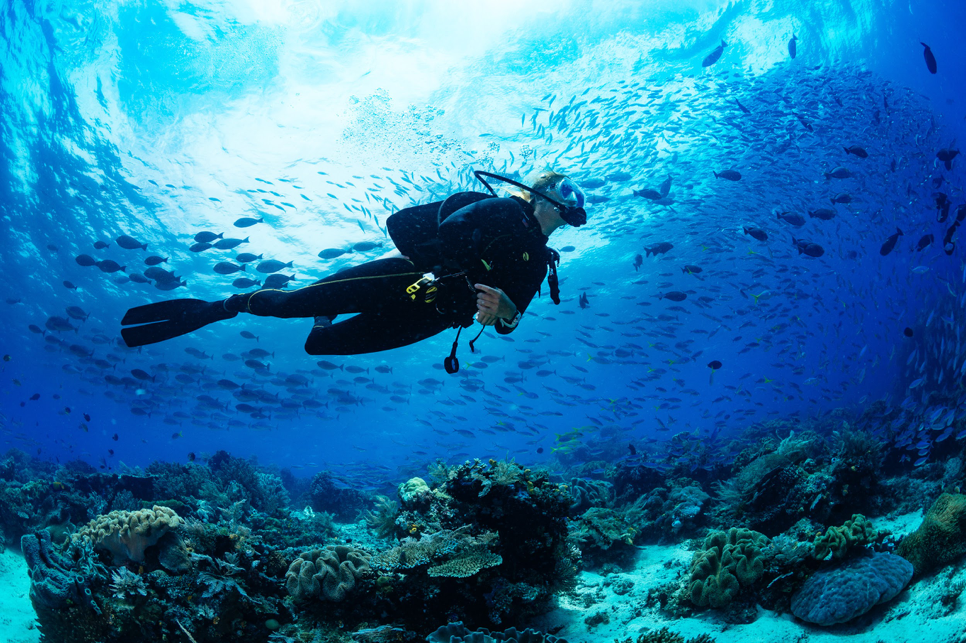 There is no need to travel thousands of miles to discover a great location to dive. In the United States alone, there are plenty of attractive sites that are in your own backyard. From freshwater lakes to saltwater reefs, here are some of the top places to go exploring with your Monterey boat.
Monterey, California - The Point Lobos Marine Conservation is a magical place to visit. One of the richest habitats in California, this location generally allows 30 divers a day, and reservations can be made up to 60 days in advance. This dive restriction results in a beautiful site, with several sightings such as harbor seals, abalone, leopard sharks and rock cod. Conditions can be favorable all year long; navigation is easy, as rock formations run parallel to the U-shaped cove's beaches, making all the encounters memorable.
The Florida Keys - The Florida Keys are known for remarkable shipwrecks sites for advanced divers, like the "USS Spiegel Grove", which sank in 2002. If you're a beginner diver, you can go to the Barracuda and Oceanic Jacks. Additional wrecks litter the waters all the way to Key West, where the 524 foot Vandenberg awaits. The Vandenberg is a truly massive ship, making it the second largest purpose sunk wreck in the world. This wreck is suitable for all ages.
Morehead, North Carolina - If you consider yourself an intermediate diver who loves wrecks and the thrills of swimming with sharks, this is the place to be. At Morehead, local dive shops conduct day-long charters to the Spar, a sunken 180 foot USCG Cutter that is very much intact. If lucky, you may see between five to 20 sand-tiger sharks, also called "raggies", swimming along you. Although raggies are not overly curious, they generally stick along to give you a thrilling dive.
Lake Tahoe, Nevada - If you're used to diving in salt water, this location will have you coming back for more. Lake Tahoe's Incline Village and the Sand Harbor Recreational Area offer the best visibility of 100 feet and beyond while you dive (no more guessing "what is that?") Other encounters include massive boulders, crawdads and the occasional school of rainbow trout.
Crystal River, Florida - If you adore seeing manatees, also known as the pandas of the oceans, you'll love to visit the Crystal River. Florida is a hot spot for these half-ton mammals - Literally! You can encounter them by snorkel only, and since they're such calm and peaceful animals, they are often curious and will generally come and visit you. Making this a great place to come and watch them.
Five Caves, Hawaii - Last but not least, Hawaii! We promise the Five Caves won't disappoint. You can weave through this warren of dramatic arches and lava-tube caverns, where you can find white tip sharks, frogfish, and spotted eagle rays. This location is also known to be called Turtle Town, so if you feel like "Finding Nemo" when all the sea turtles swim by, don't say we didn't warn you. With a depth of around 40 feet, this site is accessible with your Monterey boat and also makes an excellent night dive.
What are you looking forward to in your next diving excursion? Is it the thrilling sightings? Or would you like to swim with sharks? Be sure to share your plans, stories, or your favorite local spots below!
---
Bookmark & Share
---
User Comments
Be the first to comment on this post below!