Finding A Sandbar to Anchor Your Monterey Boat
Wed, Aug 01, 2018 at 7:30AM
---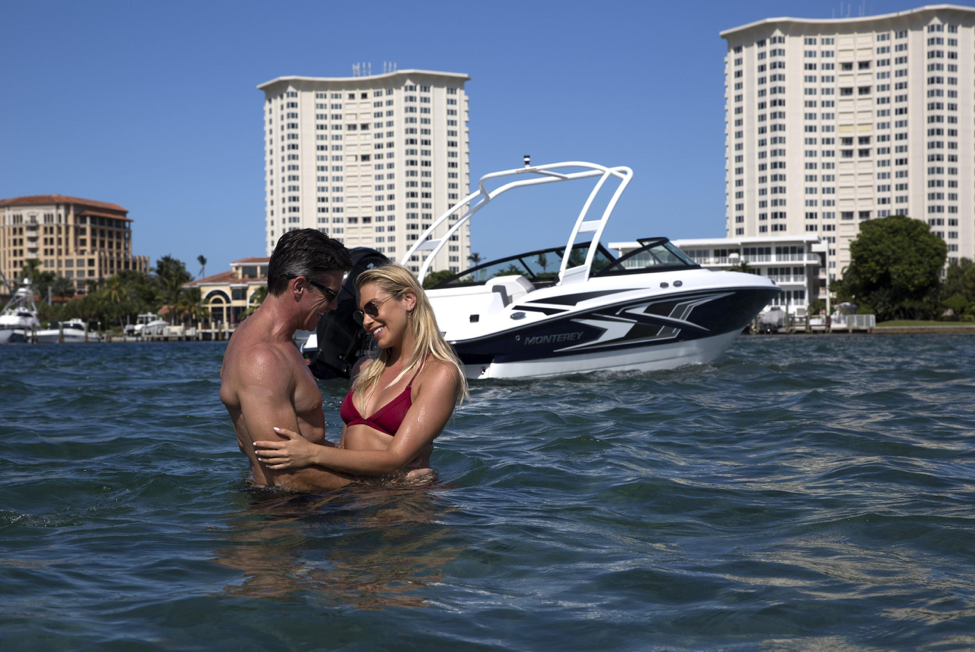 Finding A Sandbar to Anchor Your Monterey Boat
If there is one thing boaters love to do is to hit the nearest sandbar and relax. Most will also agree this entails "roping up a number of boats to form a raft-like structure." Over the years, however, raft-ups evolved to a social gathering where you can find people of all ages socializing, playing in the water, relaxing and having some weekend fun. Some of these locations can be found near sandbars or small islands that are accessible by boats, but for the most part, it's just the place to be.
There are many places with beautiful coves and sandbars. So, we have listed 5 of the most popular raft up locations for boaters.
Holiday Isle Sandbar (Islamorada, FL) - Florida has no shortages of raft up opportunities. Just south of the Florida Keys Islands, Islamorada is about as close to paradise as you can imagine. Also known for the famous "Kokomo" Resort and its beautiful calm waters, you will find most of the locals and tourists soaking up some sun and having plenty of fun at Holiday Isle Sandbar.
Harmon Creek Party Cove (Lake Cumberland, KY) - With over 100 miles in length, this location hosts one of the biggest party scenes ever. Winner of the Guinness Book of World Record for the "largest boat tie-up," (1,651 boats together) we thought we would include this one in our number two line up!
Devil's Cove (Lake Travis, TX) - You know what they say: Everything is bigger in Texas. So, you can expect a lot out of this party cove. The Devil's Cove does not disappoint: Instead of having the usual boat tie-up gatherings, this place offers waterslides, sound systems, barbecue pits, waterparks and more. While it might seem like a party central, it's home to almost 30 sq. miles of warm water and Country scenery.
Braun Bay (Lake Winnipesaukee, NH) - If you want to stay away from the party scene, this sandbar is the best place to bring your family and kids. The water is only a few feet deep, making it the ideal place to swim, paddle board, or raft up.
Cold Spring Harbor (NY) - North shore of Long Island, the protected waters of Oyster Bay and Cold Spring Harbor are one place to raft up. Featuring spots to go picnicking, tubing, or overnighting, you can explore sandy shoals and calm waters at Cold Spring Harbor, NY.
As you finish reading this article, you might be asking yourself the following questions:
Do I have to own a boat to enjoy any of these sandbar parties?
Do I have to know how to operate a boat?
The answer to both of these questions is no! Many of these locations have boat rentals available to everyone regardless of boating experience. You can just leave the driving up to a captain and spend your time socializing. BUT, if you're looking to own a boat, remember Monterey Boats has great options and different models that suit all your family needs. What do you say? Do you agree with the top 5 places listed? Or do you have other places in mind? Let us know your favorite spots below!
---
Bookmark & Share
---
User Comments
Be the first to comment on this post below!