We "Anchorage" You To Start Boating This Summer
Wed, Jul 25, 2018 at 6:15AM
---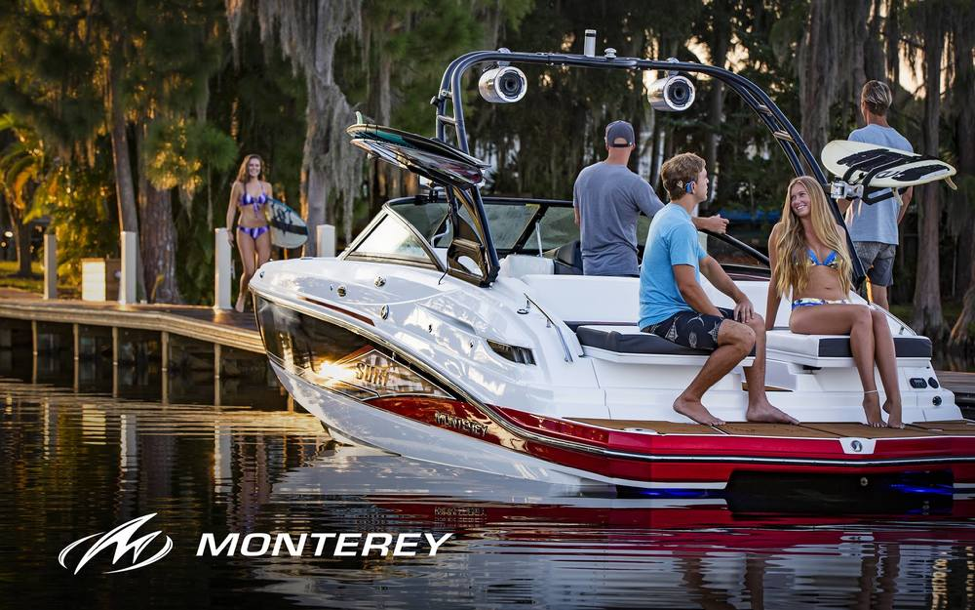 We "Anchorage" You To Start Boating This Summer
You need to relax this summer!
Why?
Because the temperatures are rising, the sun is setting later in the day, boat covers are being stripped down, and boats are starting to finally graze some water as they're being released from their docks. We might think of some ways why you need to take your boat out this summer.
Have you ever seen someone in the water yawn?
We don't think so either. Being on the water in the summer is known to reduce a lot of stress and improves one's quality of life, just ask any aquaholic. Luckily for some of us, we could just escape from the modern troubles of this world with one "reely" good day on the boat. If you didn't know, Monterey is known for their performance luxury boats, so you can start your exciting water adventures and nautical lifestyle from the laid back islands of Key West, to the famous yachters stomping grounds of Marina Del Rey. Here are our top 5 boating destinations for this summer that are one boater's paradise dream:
Marina Del Rey, California - Marina Del Rey is the largest manmade, small-craft harbor in the United States. The area is known to showcase the rich and famous with its highbrow amenities, such as the famous and luxurious Ritz-Carlton and million dollar yachts. Marina Del Rey houses around 6,500 boats. A perfect place to spend some time with all the celebrities who frequent there.
Key West, Florida - Boaters of all types find the Florida Keys a living paradise. Key West being the premier island for all things nautical, shopping, and dining. With its beautiful sunsets and people, the boating lifestyle is very laid back. You will find that boaters have the "don't worry, be happy" attitude. Whether you're trying to sit back and relax on your boat with some freshly squeezed mimosas, or if you are more thrill-driven and like wakesurfing, this is the place to be!
Lake Havasu, Arizona - Lake Havasu is quickly emerging as a hotspot for young people. Lake Havasu is a large reservoir in the middle of the Arizona desert of Mojave County, with 60 miles of waterways to explore. Boaters can find hidden coves, beaches, sandbars and the iconic London Bridge at Lake Havasu, which has cultivated a following of spring breakers who love to wakeboard, ski, and surf.
Newport, Rhode Island - Newport is known for its seaside boating town in New England. Served as the port for the famed America's Cup for several years (an International Yachting Race), New England's unique charm and quaint experience still attracts several boaters today, who come around to check out the yachting facilities. Here you can lounge and experience the terrific seafood restaurants located right in the harbor.
Seattle, Washington - Hey, I know what you're thinking. It's gray and gloomy in Seattle, but it will always be a favorite destination for boaters. You can find the Beautiful landscapes of the Olympic and Cascade mountains, as well as hundreds of miles of protected salt water. Sailing has been a top recreation in Seattle, WA which is considered to have more pleasure boats per capita in the United States. In fact, many residents commute to and from work on a boat, and boating centers and piers are surrounded by parks, so nature is also abundant in this state!
So, it's time to grab your favorite pair of sunglasses, shorts, and sandals, because the oceans are calling for you. We like to think that there's nothing better than feeling of the breeze of the ocean graze your hair. If you already own a Monterey boat, you're ready to set course. If not, contact one of our certified dealers. Either way, we hope today's topic opened up some passion for water on your next excursion. Choose one of the gorgeous cities on this list to take your Monterey Boat - You will not regret it!
---
Bookmark & Share
---
User Comments
Be the first to comment on this post below!