Starting Off Summer on your Monterey
Wed, Jun 03, 2015 at 1:20PM
---
Summer is right around the corner. If you're looking for something to do with family and friends to help usher in our favorite season, take a look at our list of ideas below… and, as always, happy boating!
Plan a party… what better way to spend time with your loved ones while also celebrating the start of summer? This doesn't have to take place right on June 21st, either—any date in June or even July should be just fine in getting everyone excited and on board for an on-the-water adventure. Bring along plenty of food, drinks and snacks that are yummy for the kids but easy to clean up. Add a portable speaker to play some music and you've got yourself a bona fide party!
Take a trip. Where is that one place you haven't been to yet… but you've been dying to go? Whether it's hundreds of miles away or right up your local beach, start off the summer right by finding that place and making new memories.
Make it the start of your own water sports season. Have you ever seen people on the water doing flips, wakeboarding, waterskiing, paddle boarding… and wondered why you couldn't do that, too? Well, stop doubting yourself… because you actually can. Most water sports are easy to learn, at least at their beginner levels, and are often affordable. Get the whole family or a group of friends involved as you all learn together!
Take up a new hobby on the water. For some people it's fishing, and for others it's logging the weather in a traveler's journal. This summer, find out whatever it is that can relax you and bring you enjoyment on your Monterey.
Have a cleaning day. Have you not been on your boat since last summer? We know how it is—sometimes we don't actually live right by the body of water we'd like to boat in, or our schedules are just way too busy to get in a trip before June rolls around. If your boat is still sitting in your garage unused, get the family together and make a cleaning day of it! The kids can help to hose down the boat's surfaces while you do important things like checking the fuel tank. Young kids may not always love chores, but when their efforts go toward a fun summer of boating, you might find that they'll be more than willing to help. That sense of responsibility can be empowering, too.
Have a movie night. It might not seem like the most common activity on a boat, but gathering the family together to watch a movie below deck can be a fun way to cap off a day of boating while you get everybody safely back to shore. You can take this idea further and make it a "real" movie night with all the fixings: a bag or two of microwavable popcorn, several bags of candy, and plenty of refreshments to go around.
What are your start of summer plans? Let us know how you plan to usher in the season in the comments!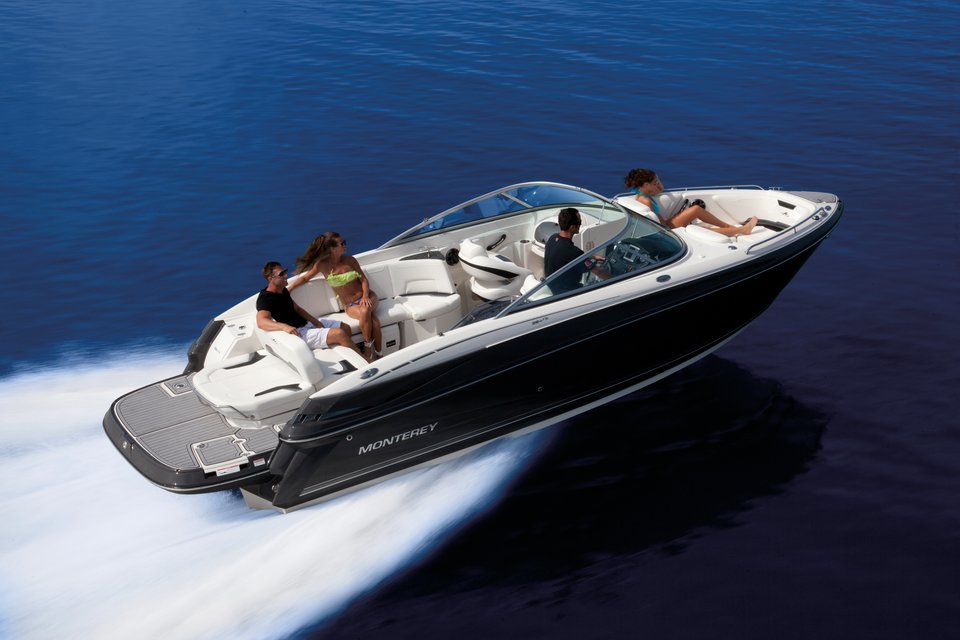 ---
Bookmark & Share
---
User Comments
Be the first to comment on this post below!