All About SNUBA: A New Kind of Diving
Mon, Apr 04, 2016 at 2:10PM
---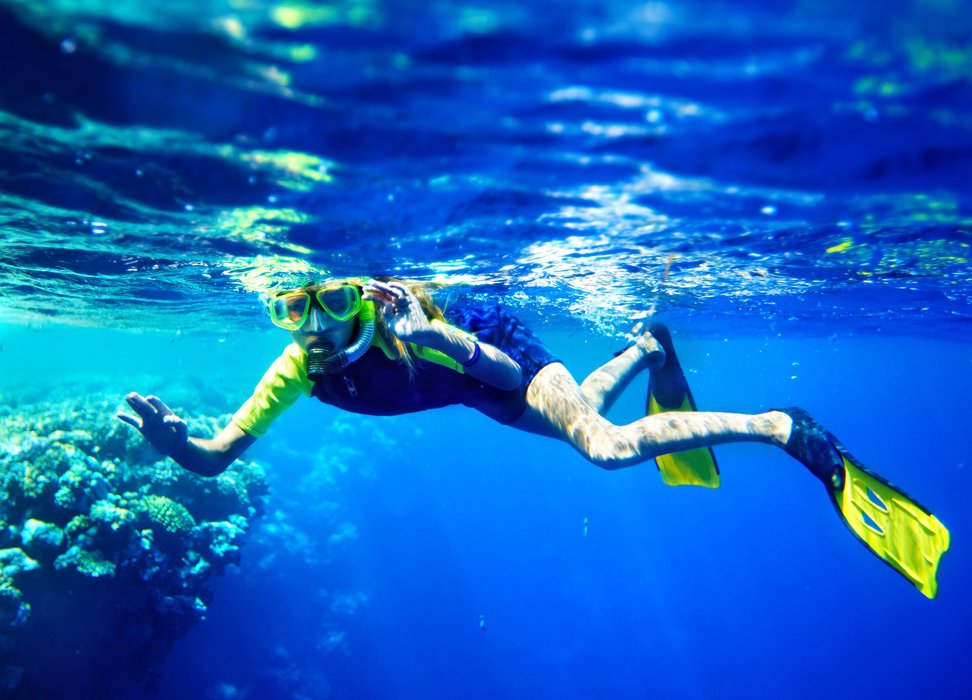 If you've always wanted to go scuba diving, but didn't have the experience or certification to do so on a moment's notice, SNUBA might be just the thing for you. This innovative way of experiencing what's below the surface in your favorite destinations is a smart combination of snorkeling and scuba diving—and it's worth trying out this spring or summer!
Read on to learn more about this exciting aquatic pastime, and to see how you and your family can experience it on your next vacation.
SNUBA's beginnings
For water lovers who love to go snorkeling and scuba diving—or who perhaps want to try something entirely new—SNUBA is a great (albeit recent) innovation. It was devised in 1989 by diver Michael Stafford, and was patented one year later. It then became a popular licensable system… in other words, water recreation businesses around the world can license the system and offer it to their respective guests, making SNUBA accessible to locals and tourists alike all across the globe.
How it works
SNUBA combines what some would call the best features of both scuba diving and snorkeling. Divers can head below the surface and enjoy the sights of turtles, fish, coral reefs and more—but instead of breathing through an air tank attached to their body, their air comes from an on-raft supply above. Divers breathe through hoses, and thus don't have to worry about venturing too deep and running out of air. They also get to enjoy a lighter diving experience, since there's no heavy air tank to worry about.
As a diver, you can stay close to the surface (even holding on to the raft if you want to) or venture as far as the air supply hose will let you. If you're new to the world of diving, this is an increasingly popular first step which will help you get acclimated to the idea of prolonged submersion. Virtually anyone over the age of eight can enjoy SNUBA diving, no matter their experience level.
Where to go
Due to its growing popularity, SNUBA diving can be enjoyed in many places across the globe. A few of the most popular destinations include the Bahamas, the Florida Keys, Hawaii and Cancun—to name just a few. Because of the system's wide distribution, you can easily tack on a SNUBA experience to the tropical getaway you may already have in the works.
With so many locations around the world, it's not hard to find a SNUBA spot you love. We hope that you enjoy your time SNUBA diving, and perhaps find a new pastime in the process!
---
Bookmark & Share
---
User Comments
Be the first to comment on this post below!