Would You Dive in the World's Deepest Swimming Pool?
Mon, Feb 29, 2016 at 4:25PM
---
If you're both a water lover and an adventurer at heart, this destination might be just the place for you. Y-40 "The Deep Joy" is a relatively new marvel, built only in 2014. Located in Italy's Hotel Terme Millepini, Y-40 is the world's deepest swimming pool… and it's open for you to enjoy! But before you take the plunge, we will look at the facts and figures behind this one-of-a-kind pool.
Y-40 is 131 feet deep
That's a whopping 40 meters of diving potential! But not only is Y-40 incredibly deep—it boasts an impressive volume of 1,136,000, or 4,300 cubic meters. Within the depths, divers encounter caves and walls that narrow into a funnel shape before the pool drops off into an even deeper zone.
With all of this being offered alongside the comfort of an Italian hotel, it's easy to see why Y-40 is a diver's dream.
It offers a diving experience for beginners and professionals alike
If you are new to free diving or scuba diving, you can take lessons and try out beginner level dives before you descend into greater depths. Similarly, if you're a seasoned diver, there's opportunities for you as well. The bottom line is that whether you're a novice or master diver, you'll be able to enjoy your time at Y-40.
One of the world's greatest free divers tested the pool out himself… and teaches workshops at the hotel
Before the pool opened to the public, renowned Italian free diver Umberto Pelizzari used his diving skills to measure the depth of the pool… and now, guests can book tickets to receive onsite training from Pelizzari himself! He will be conducting workshops at the hotel later this year—so if you desire a world class training experience, this is your chance to do it!
The pool uses thermal water
The pool used warm thermal water to improve guests' experience while diving. With such a comfortable temperature and setting, it's no wonder Y-40 is known as the Deep Joy!
Guests can get an up-close view of the underwater action
Perhaps not every guest in your party will want to go diving in the depths—and that's okay! For those who would rather view the underwater action from a comfy spot, the hotel offers tunnels that wind underneath the water, allowing guests to watch the divers in action while still staying dry themselves.
Are you ready to dive in? While Y-40 is not your ordinary hotel pool, it offers a truly unique way to practice your diving and have a great time while doing it. Stay with us as we explore more one-of-a-kind water experiences to enjoy around the world.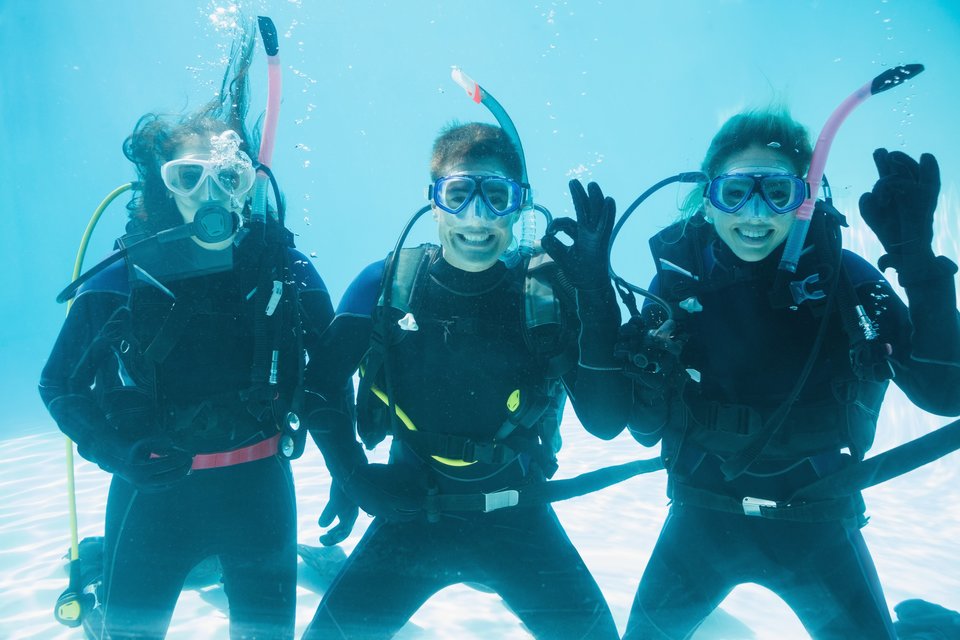 ---
Bookmark & Share
---
User Comments
Be the first to comment on this post below!