5 Ways for Boat Lovers to Usher in the Spring Season
Thu, Mar 03, 2016 at 4:30PM
---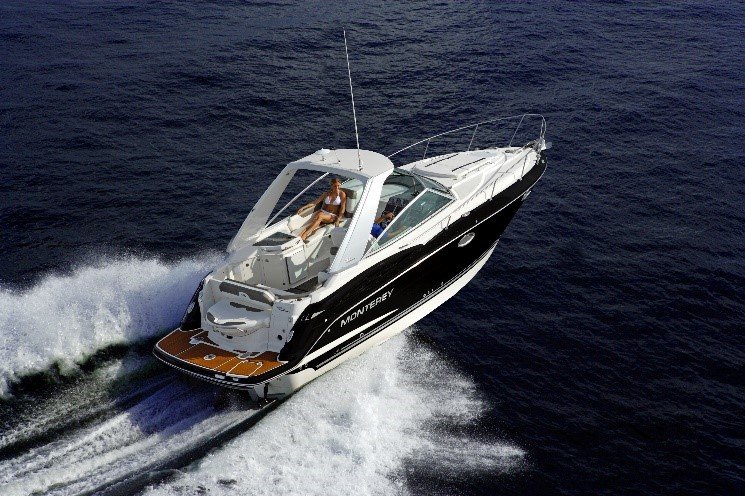 The official start of spring is right around the corner… making now the perfect time to usher in the season and prepare for more adventures on the water! In today's blog, we will be looking at five great ways for boat lovers to get ready for the warmer months ahead.
Prepare your Monterey for on-the-water fun
One of the best and most practical ways to usher in the spring season is to prepare your Monterey for fun on the water. Depending on your specific situation, this could mean a number of things. You might decide, for example, to take some time and give your cruiser a good and thorough cleaning. This is also a great opportunity for you to take care of any repairs or maintenance that needs to be done. And if you're boat is already in tip-top shape, consider customizing it with the paint job, custom decal or other aesthetic project.
Attend a local boat show
While boat shows are a fantastic way to spend an afternoon (or weekend) in any season, they can be especially fun during the springtime. Every new water toy or piece of gear you find at the show can be put to use right away, as can anything you learn from boat show seminars and hands-on workshops.
Pack a family picnic
Few things say "springtime" quite like a family picnic does. Put together a delicious basket filled with your family's preferred sandwiches, snacks, drinks and, of course, tasty desserts and head to your favorite waterfront spot to enjoy. This is a good way to kick off a long season on the water, so be sure to savor every minute.
Play in the water
Even if you were able to enjoy your Monterey during the winter months, you likely didn't do much swimming or water sports if your local temperature was too cold. Now that the weather is warming up, however, you might find that one of the best ways to enjoy the season is to get right into the water. Whether you opt for a relaxing afternoon of swimming or wading, or you prefer to test out your new water toys, getting in the water is a perfect way to celebrate the change of season.
Host a spring opening party for family and friends
If you have a knack for entertaining and have been itching to get back on the water, a spring opening party of sorts might be the best option for you and your family. Food, music and good company are all you need to throw together an impromptu party on the water, and you can count on your Monterey to provide you with the perfect backdrop for your day of festivities.
We hope that our list Which of these ideas do you plan on trying this spring? Let us know below!
---
Bookmark & Share
---
User Comments
Be the first to comment on this post below!