Celebrating National Barbecue Month on Your Monterey
Tue, May 02, 2017 at 12:10PM
---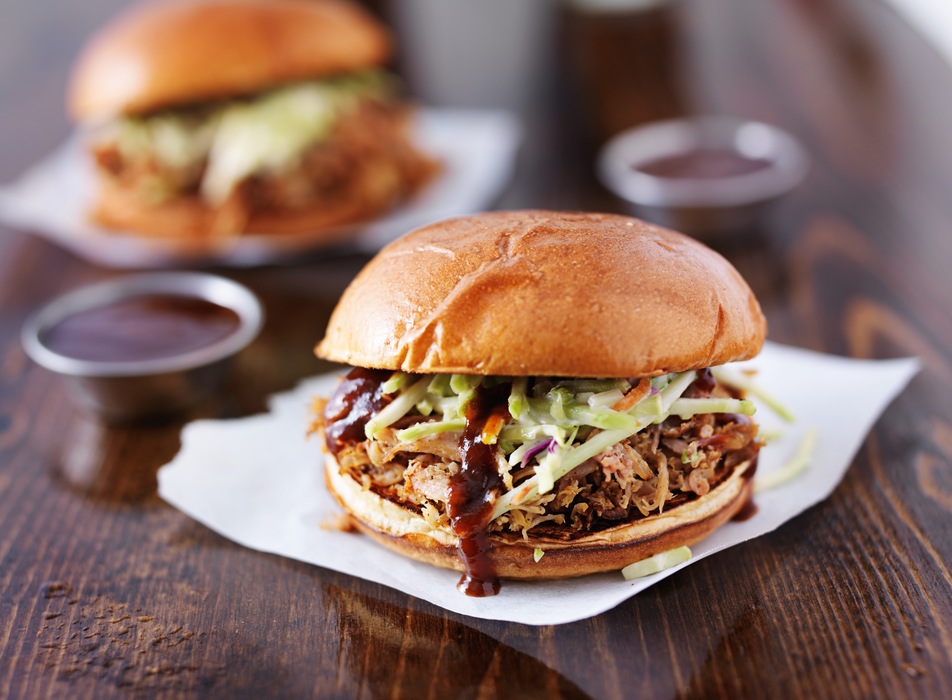 May is when we usher in summer, soak up some sun, and indulge in one of our favorite seasonal treats: barbecue.
May, aptly dubbed National Barbecue Month, is the perfect time to enjoy the sweet, smoky, and familiar flavors of grub from the grill. In today's blog, we're sharing a few of our favorite ways to experience good-old-fashioned barbecue from your very own Monterey! Take a look.
Prepare barbecue eats ahead of time
One of the best ways to celebrate this delicious holiday is to simply craft your own barbecue eats for your crew to enjoy! You don't need to do the actual grilling on board. The real magic starts at home, where you marinate your meat to perfection before assembling it into skewers, sandwiches, and other plates that are adaptable to the rocking motion of the waves.
For an easy rendition of one such dish—the classic pulled pork sandwich—see the quick recipe below:
You will need:
1 boneless, skinless pork shoulder
1 medium onion, chopped
1/2 cup water or chicken broth
2 cups barbecue sauce
1 tablespoon soy sauce
2 tablespoons honey
2 tablespoons mustard
How to assemble:
Cook the onion, pork, and broth/water in your slow cooker for 8 hours on the low setting. (You can do this the day before your boat trip!)
Once cooled, shred the pork shoulder using your hands or a fork.
Cook the shredded pork, barbecue sauce, soy sauce, honey, and mustard in the slow cooker for one more hour on the low setting.
Season with salt and pepper to taste.
Enjoy! You can pack the finished dish into a container and store it on board as you wait for lunchtime. Then, plate it up on your favorite rolls and dig in!
Enjoy dinner with a view
We all like to eat al fresco, soaking up the great natural vistas. But what about cooking outdoors, too? Put your barbecue skills to the test at a park or marina that has grills available for use. You can bring the meat (and your secret recipe sauce) on board with you, then bring it out and throw it on the grill when you're ready to cook.
Take a southern barbecue tour by boat
You're on a Monterey, so why not take a coastal cruise of southern barbecue? Some of the region's most famously delicious dishes can be found in the hubs of Houston, New Orleans, or Biloxi. Cruising up the Mississippi River is sure to deliver its share of great barbecue choices, too, as will an east coast cruise along the Carolinian coasts where vinegar (and red pepper) is king.
What's your go-to summer barbecue destination? Let us know in the comments below!
---
Bookmark & Share
---
User Comments
Be the first to comment on this post below!