Safe Boating With Your Kids
Fri, May 15, 2015 at 10:30AM
---
It's that time of year again—time for surf, sun, and National Safe Boating Week! The annual event, which kicks off May 16th, gives us boaters a time to educate ourselves, our friends and our families about the factors that go into safe practices on the water.
Today, we will be focusing on how to educate our little ones about how to swim and stay safe by the boat this summer—read on for specific tips that should help make the process as easy as possible, on both you and your kids!
First up, let's look at why just being comfortable in the water is hugely important, and why it can be so beneficial. Today, the American Academy of Pediatrics recommends that all kids aged four or older start taking swim lessons, but also say that starting swim lessons and exposure as a toddler or younger (ages one to three) may be a smart step for getting kids familiarized with the water. That isn't to say these young kids need to start swimming so early—but if their parents chose to do so or are especially active on the water, it might be a good idea to start. Just remember that, even when they start early, most kids truly "learn" swimming as a lifelong skill a little later, at around five years old. But don't be discouraged! Even what may seem like baby steps now can make for a big difference on your next family boat trip.
If you have a backyard pool, taking these steps can be especially easy. Once you've made sure your pool and home is childproof—in other words, little ones can't get out of the house or into the pool on their own—sharing swim time with them in the afternoon can help them get comfortable with the water.
Basic skills like floating on your back can be taught early on, but even simply getting in the water can help kids know that the pool, lake, river or ocean is not a scary place to be when the right precautions—like a good lifejacket—are in place. Rules such as
Don't swim without a parent,
Don't run on slippery surfaces and
Don't dive into shallow pools or unfamiliar, unclear water
are important; just be sure to team them up with an attitude of encouragement and comfort while on the water.
When it comes to putting your child's swim practice to the test, you don't need to worry—just arm them with a child-sized life jacket and a supervising eye! Swimming with waves can be different from swimming in the backyard pool because of the waves, so be sure to offer breaks or a helping hand if needed.
If for some reason you don't plan on swimming on your boat trip—maybe you'll be in a heavy traffic zone or aren't in a clean-enough spot—your child should still be equipped with the water skills and safety know-how. This is important just like it's important to wear a life jacket—you probably won't need to put your skills or personal floatation device to the test in an emergency situation, but in case you do, you'll want to be safe and ready to go!
Are you looking for more ways to involve your child in the world of water safety? May 16th is Ready, Set, Wear It! Day, an event put on by SafeBoatingCampaign.com to help start off Safe Boating Week. Join thousands of boaters around the world as they put on their bright orange life jackets and help spread the word about on-the-water safety.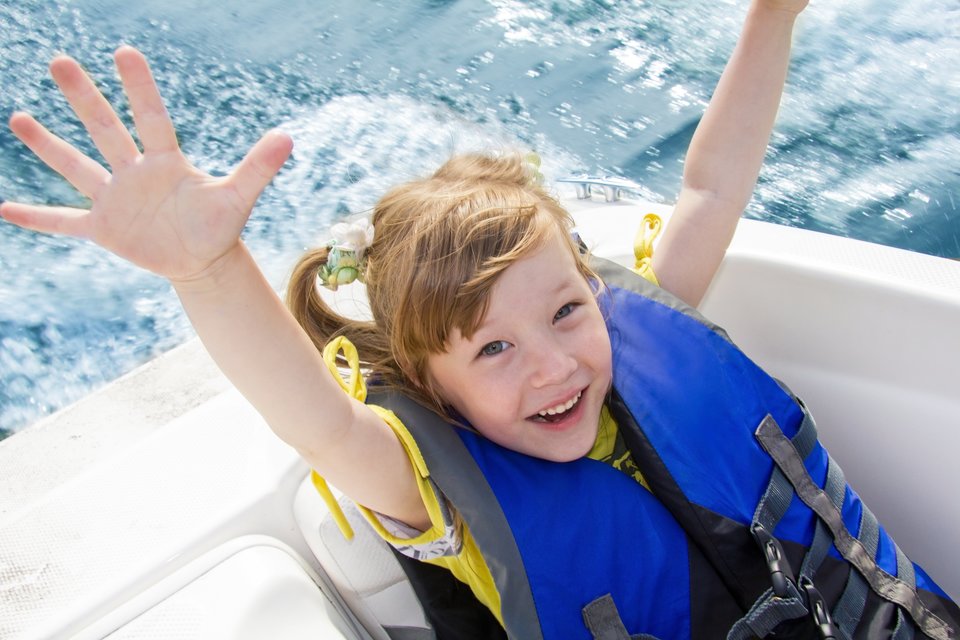 ---
Bookmark & Share
---
User Comments
Be the first to comment on this post below!