Back to School Basics: Making Safety Fun for Kids
Mon, Oct 03, 2016 at 1:30PM
---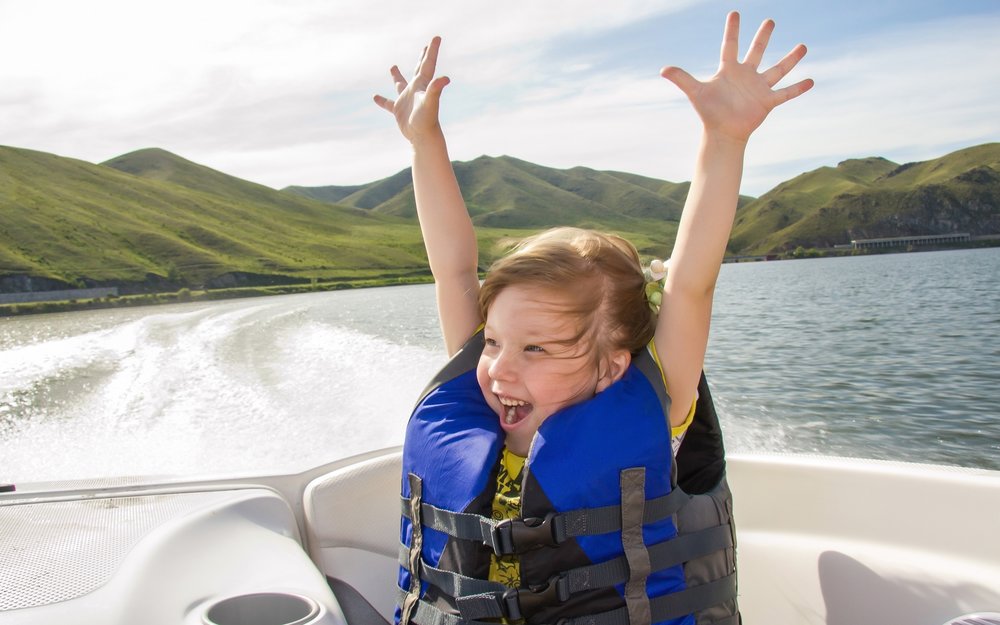 The kids may be settled into their school routines, learning math, writing, music and more every day—but there's still room for some quality on-the-water lessons, too!
Read on to see how we like to make water safety and boating lessons fun for kids.
Start close to home
You don't need to actually be on the water to showcase the importance of water and boating safety—in fact, it's simpler to start close to home! Incorporate lessons into games at home, such as fun at the pool, where you can tell kids to slow down to avoid slipping, and to never get in the water unsupervised. They will be too busy enjoying their time outdoors to realize that they're learning crucial boat safety info in the process!
Incorporate safe habits into your trip routine
As is often the case with kids, even the simplest or most mundane tasks can be turned into a game—keep this in mind as you prepare for your next trip! Have fun with basic processes along the way such as packing and then putting on life jackets (which passenger can get into theirs correctly the fastest?) or cleaning up spills and wet spots on the deck. Kids love to feel in charge, and by giving them simple tasks like these, you can promote an understanding of what it means to boat smart and safely.
Show them that safe practices are fun
Every great practice needs a demonstration—lead by example and show your young passengers just how fun (and easy) it can be to be safe. Wear your life jacket proudly and approach safety tasks on deck with a can-do attitude, one that young boaters are sure to pick up on! Older kids can also help by cooperating and following basic safety guidelines, such as not leaning over the edge of the boat. These may seem like no-brainers to you and your older passengers—but younger, impressionable kids learn by example, and are sure to gain some positive practices along the way.
As you can see, there's no shortage of ways to make key safety info fun (and understandable) for young boaters. This season, whether you stay close to home or venture off toward warmer weather, we hope every moment on the water is a special one!
---
Bookmark & Share
---
User Comments
Be the first to comment on this post below!