Florida's Kids' Saltwater Fishing Camp
Thu, Jun 11, 2015 at 9:25AM
---
For our Florida readers, there is a great opportunity coming up to help teach young kids about saltwater fishing. This summer, the Florida Fish and Wildlife Conservation Commission (FWC) and its local partners will be hosting several weeklong events across the state to teach kids all about fishing ethics, skills and safety, among other topics.
The takeaway is, of course, more than just learning how to fish—clinics like the FWC's can help to instill in our kids the value of hard work and a lifelong love of fishing.
Saltwater fishing is distinct from other breeds of the sport. Of course, that's mainly because it takes place on the ocean, like its name would suggest, not in freshwater lakes or rivers. But the differences don't end there! Avid saltwater anglers love the wide open seas and enjoy the fight before a big catch—and saltwater fish are famously larger in size than many freshwater catches.
Of course, saltwater fishing is a great, worthwhile activity for families and kids to do together… and not just for the fish you get to take home. Learning to fish at a young age allows kids to learn the value of hard work and dedication, how to work well with others, and (what all fisher parents hope for), hopefully, the love of the sport. When you go out fishing with your kids today, you're making memories they will hold on to for years to come.
These traits hold true for the other types of fishing as well; but what makes saltwater fishing special is that—despite it sometimes being dubbed as a vacationer's sport—it's accessible to a large percentage of boaters across the country and around the world. 39 percent of American people live in counties that are directly touching the shoreline, and millions more people can drive less than two hours before they're at the beach. With all the lasting benefits that come with fishing—and the thrill of fishing on a wide open body of water—we say it's well worth it.
That's why these FWC camps are such a great opportunity for your kids! They take place in several different areas (including Naples, Stuart and Miami) so finding a camp close to you won't be a challenge. You can check with your county's parks and recreation department to find out when a camp will be taking place in your specific area.
Not a Florida resident? That's not a problem! While you might not be able to take advantage of these summer FWC camps, your state most likely has its own summer fishing programs available for interested kids—check with your county or state parks and recreation department to find out details on when and where they're being held! And, of course, go ahead and take the trip to your nearest coast this summer. It may be a short car ride away if you live inland, but saltwater fishing is a unique, one-of-a-kind experience that every young angler should experience at least once.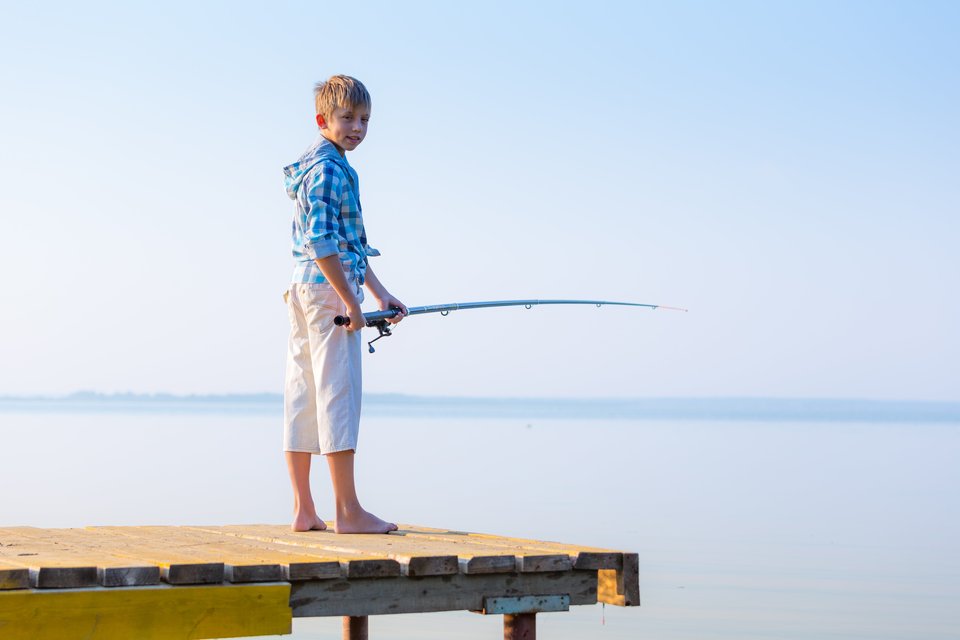 ---
Bookmark & Share
---
User Comments
Be the first to comment on this post below!