Music Inspired by the Sun, Surf and Sand
Sun, Apr 03, 2016 at 4:50PM
---
If you're anything like most boaters, you probably love listening to your favorite music while you're out on the water. Whether you opt for light, relaxing music or your favorite classic rock song, music can help shape your on board experience—and we especially enjoy those songs that remind us of our love for the water and the sand.
Below, we've put together a list of some of our favorite tunes to enjoy on your next boating excursion.
The Beach Boys, Kokomo
To start off our coastal playlist, we're going with a classic favorite: The Beach Boys' Kokomo. This song about the joy of getting away from it all speaks to the itch for fun and relaxation in all of us boaters—and the fact that it's set in a paradise Caribbean destination doesn't hurt! Like the song says, "Everybody knows a little place like Kokomo." Whether yours is a rustic cabin by your favorite lake or a lux tropical resort a bit farther from home, this song makes us appreciate the allure of places like Kokomo in our own lives.
Zac Brown Band, Toes
This popular song is all about the simple pleasure of lounging by the water and forgetting about your worries—and that's definitely something we can appreciate! Listen to this catchy tune as you kick back on board or at your favorite beach destination.
Hues Corporation, Rock the Boat
Rock the Boat is the disco hit we've enjoyed for years—and will continue to listen to for years to come. It's a song about love, but it's just as perfect for parties on the water and days spent by the ocean.
The Beatles, Yellow Submarine
This classic Beatles hit is something the whole family can sing along to as you cruise toward your own slice of paradise on the water.
Rupert Holmes, Escape
While Escape itself tells the tale of a couple who's fallen out of—and then back into—love, at its surface it's simply a fantastic song to enjoy while you dream about your next tropical vacation.
Weezer, Island in the Sun
Weezer's Island in the Sun might just be the perfect song for boaters and travelers alike who are headed toward a much-needed trip out of town. The song is all about the positive, carefree atmosphere you can enjoy when you're "on an island in the sun" or "on a golden sea"—two locations us boaters know well!
Styx, Come Sail Away
This 1977 hit talks about freeing yourself and enjoying the liberation only an open sea—full of possibilities—can really offer. For those who like to dream big and are constantly headed to new destinations on the water, it's the perfect song.
Bobby Darin, Beyond the Sea
Bobby Darin's take on this classic, sea-themed love song is perhaps the most popular. This tune is perfect for romantic dinners on the water or for those moments you simply want to close your eyes and dream about the promise of the open seas.
Jimmy Buffet, Cheeseburger in Paradise
This beloved song is all about the simple pleasure of enjoying a delicious cheeseburger in, well, paradise. It's perfect for boaters who are on vacation, especially those shedding their worries by treating themselves to a hearty meal with friends.
Jimmy Buffet, Margaritaville
Finally, we couldn't end our list without another Jimmy Buffet classic—perhaps one of his most famous. Margaritaville talks all about the experience of a man who's lost himself in the allure of a tropical getaway—and doesn't seem to regret it one bit. Listen to Margaritaville as you enjoy that same sense of indulgence on a trip far from home.
Do you already have some of these songs on your playlist? If not, get them on your phone, pack your waterproof speakers, and get ready to enjoy! They might just provide the perfect soundtrack to your aquatic adventures this spring and summer.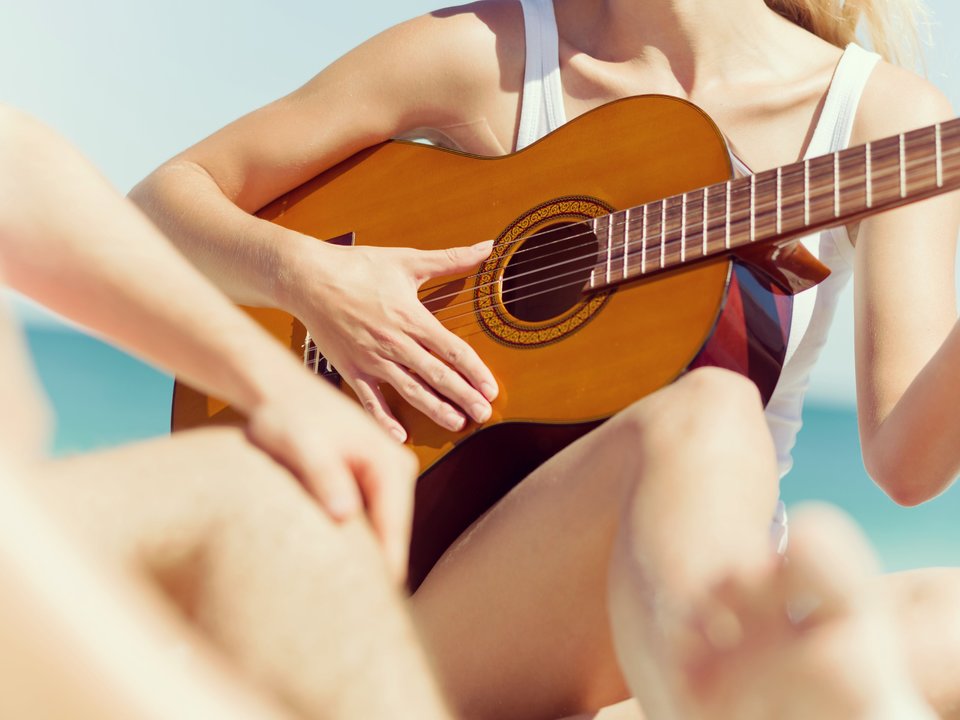 ---
Bookmark & Share
---
User Comments
Be the first to comment on this post below!