The World's Most Breathtaking Beaches
Thu, May 05, 2016 at 12:35PM
---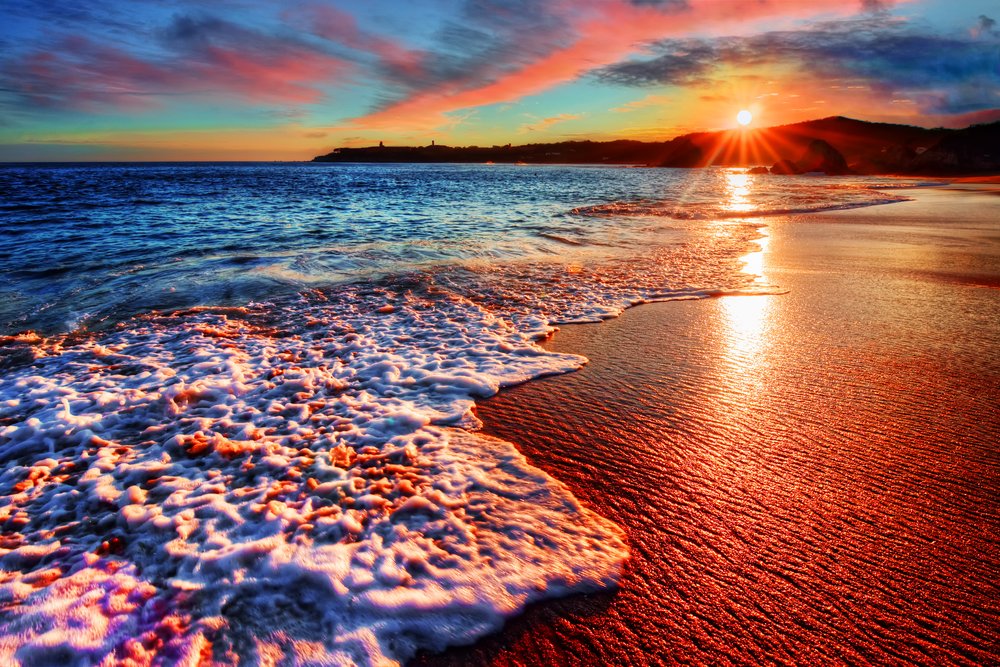 If you've been dreaming about warmer weather so you can hop to your nearest beach, you're not alone! At this time of year, beachgoers and water lovers all around the world are getting ready to head to the beach and enjoy the sun, sand and surf.
Not all beaches are made the same, of course—and some have that little something extra that's truly worth seeing for yourself! In today's blog, we will be looking at seven of the world's most breathtaking beaches to consider adding to your travel plans this season.
Star Sand Beach, Japan
At first glance, Japan's Star Sand Beach looks like a great place to spend the day—but if you look a little closer at the shore, you'll see why it's the sand particles themselves that steal the show. The sand is laden in striking star-shaped particles, the exoskeletons of marine protozoans from millions of years ago. You and your family will enjoy picking through the sand and finding your favorite stars before hopping in the water—and you'll have an easy souvenir to bring home with you!
Papakolea Beach, Hawaii
Hawaii's Papakolea Beach—or Green Sand Beach—is located at the foot of a cinder cone. Its unique location contributes to the green sand you'll find at Papakolea; green olivine crystals from the cinder cone are found in the sand here.
Punaluu Beach, Hawaii
On a list of beautiful beaches, it only makes sense to list Hawaii twice! The state's Punaluu Beach is also notable in color—its black sand is caused by cooled lava that made its way to the ocean. While swimming in the rocky waters offshore isn't recommended, Punaluu Beach is a truly unique paradise where you can kick back, relax and soak up the sun.
Pink Sands Beach, Bahamas
The Pink Sands Beach in the Bahamas is a popular island getaway for its bright, cotton candy-colored sand. This, of course, has a logical explanation—the color is caused by pieces of coral that have washed onto shore over the years. The contrast of the pink sand against the bright blue water is worth seeing in person, and there are plenty of ways to enjoy your time in the Bahamas both on and off the beach.
Whitehaven Beach, Australia
For a relaxing, back-to-nature spot worth visiting with the family, head to Australia's Whitehaven Beach. The beach's soft silica sand and sparkling blue waters are beautiful enough on their own—but when the tide shifts and the two swirl together, it's a visual effect you won't soon forget.
Hidden Beach, Mexico
As its name would suggest, Mexico's Hidden Beach—also known as Playa del Amor—is a tucked-away treasure. Located off the western coast of Mexico, Hidden Beach can be found underneath a hole in the land mass above it, and it's only accessible by boat… but once you get there, you'll never want to leave!
Hot Water Beach, New Zealand
If you're interested in a do-it-yourself spa experience of sorts, New Zealand's Hot Water Beach might be just the place for you. Warm water bubbles up underneath the sand at this unique spot, and locals and visitors alike flock to the beach to relax in the natural springs. Be sure to come within two hours before or after low tide to enjoy the spa-style springs to the fullest.
Have you ever been to any of these beaches, or do you plan on making the trek this spring or summer? With your Monterey, good company and plenty of sunscreen, these beaches can serve as the perfect starting point for your next aquatic adventure—so enjoy!
---
Bookmark & Share
---
User Comments
Be the first to comment on this post below!