Annapolis, Maryland and the United States Powerboat Show
Mon, Oct 12, 2015 at 10:05AM
---
Annapolis, Maryland may be known as the "Sailing Capital of the World"… but this coming weekend, power boaters will be able to take part in the fun, too! The United States Powerboat Show starts October 15th, and will feature fun activities for every kind of on-the-water enthusiast.
Annapolis is a city rooted in seafaring tradition. Before you make your way to this year's show, why not brush up on some historical knowledge regarding this one-of-a-kind destination? In today's blog, we'll be looking at the role Annapolis played in boating history (and how you can learn more about it during your trip).
A sea-based industry from the start
Due to its key coastal location, Annapolis was home to a thriving sea-based industry from its inception in the early 18th century. It served as a political center during the American Revolution—and even served as the country's capital at one point following the Treaty of Paris. Oyster packing, sail making and boat building quickly became the growing city's biggest and most lucrative industries.
The United States Naval Academy
In 1845, the United States Naval Academy was established in Annapolis. The Academy, the second-oldest out of the country's five service academies, has since served as a pivotal place of education for a select group of Navy-bound students… and with the Academy's 170th anniversary taking place on October 10th, you could not choose a better time to visit and soak up the history.
If you want to learn more about the history of boating in Annapolis, the city offers several opportunities for you to try during your visit. In addition to the boat show, be sure to…
Enjoy a tour of the United States Naval Academy. The school offers guided walking tours of its facilities and offers insightful looks at the past, present and future of the Academy, so be sure to make time for one while you're in Annapolis.
Take a stroll through the city's historic district. Historic Downtown Annapolis is a treat for nautical history enthusiasts and visitors of all ages and interests! You will be able to visit historic inns, see tangible examples of the time period's architecture, and even enjoy more modern treats like shopping and dining.
Take a boat tour. There are several local boat tours to choose from that will allow you to learn about the area's naval history while actually "living it" on the Chesapeake Bay itself! If you have a free afternoon, an Annapolis boat tour is an enjoyable (and informative) way to spend it.
Stop by the United States Naval Academy Museum. While you're at the Academy itself, be sure to stop by the museum and see art, uniforms, weapons, photographs and other artifacts for yourself—for lovers of nautical history, this is something you don't want to miss!
No matter how you spend your weekend in Annapolis, you're sure to have a great time. While you're at the boat show, be sure to stop by and say to Monterey dealer C-Jam Yacht Sales! We hope to see you at this year's show—and that you have just as much fun browsing through new models as you do soaking up the city's rich nautical history.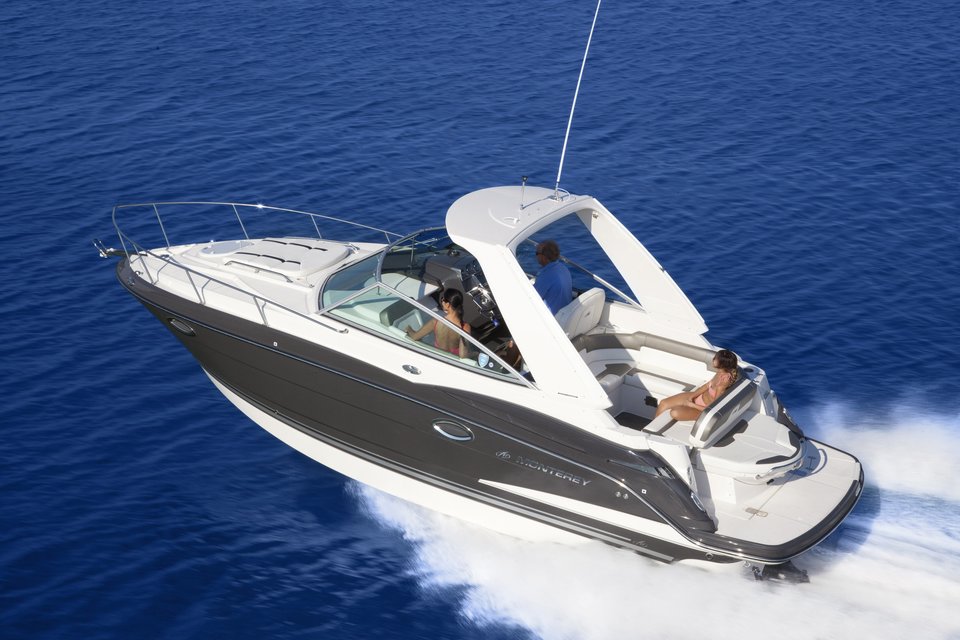 ---
Bookmark & Share
---
User Comments
Be the first to comment on this post below!