43rd Annual United States Powerboat Show
Thu, Oct 16, 2014 at 12:00AM
---
It's not every day we see a boat show that represents an entire country—but this week, we will! The 43rd Annual United States Powerboat Show kicks off this Thursday in Annapolis, Maryland, and we're expecting a great variety of events, activities, and models the whole family will enjoy. Read on for more on this much-anticipated event.
The Annapolis show is the oldest of its kind anywhere in the world, and this tie-in with history is evident in everything about the location. Known as the Sailing Capital of the World, Annapolis has made a reputation for itself with the help of colonial architecture, ports and famous institutions like the United States Naval Academy. Its nautical presence is also boosted by an ample amount of Chesapeake Bay Blue Crabs and other fresh seafood available.
There's a lot to do at this year's show, so come with an open schedule. Thursday, the show's preview day, is the best time to shop and stroll through exhibitor displays. Our dealer, C-Jam Yacht Sales, will be attending so be sure to pay them a visit while you're there!
Don't forget to take in the sights while you're in Annapolis. Some of the best Chesapeake Bay boating is to be had just a little bit offshore! About four miles away, located in the Bay, is Kent Island, a must-visit on our list for its historic charm and Chesapeake-characteristic marshland.
This year's show will take place at the Annapolis City Dock. Visit www.AnnapolisBoatShows.com to check up on times, specific events and ticket prices—we hope to see you there!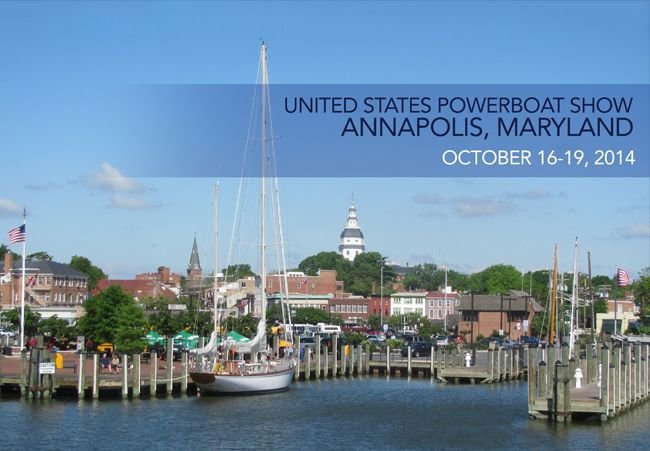 ---
Bookmark & Share
---
User Comments
Be the first to comment on this post below!