Cozying Up to Fall: 4 Ideas for Your Monterey
Fri, Oct 16, 2015 at 5:35PM
---
Are you looking for ways to warm up your Monterey boat for Fall? If you want your powerboat's look to match up with the changing season outdoors, try one of these ideas today:
String up warm lights
Don't save all your string lights for the holidays! During the fall season, adding warm, twinkling string lights to your boat's exterior can make the space feel cozier and more festive. String lights are a "must do" if you plan on entertaining on your boat this fall, but are also a great addition even if you just plan on relaxing with friends and family. Be sure to pick up lights that are safe for outdoor use so they can stand up to the elements—you may even be able to find jack-o'-lantern lights specifically for your on board Halloween party!
And while you probably won't want to bring your home's candles on board, battery powered tea lights or other similar lighting options can provide you the warmth and light you want below deck without taking up too much weight or space.
Cozy up the interior with pillows and throws
The interior of your boat is an important place to keep in mind, especially since you might be using it as a retreat from cooler temperatures from time to time this fall. Dress it up for fall by adding comfy pillows and a few throw blankets to keep your guests warm and cozy below deck. This is a great time to take out your favorite Halloween themed quilt or other fun fall linens.


Stow away extra provisions
Keep your friends and family dry and cozy by storing extra provisions—such as dry socks and sweatshirts—below deck. Keep these provisions ready throughout the fall and winter in case you come across wet weather on board, or simply need to get warm on the boat.
Other autumn appropriate provisions you may want to consider storing on board include hot chocolate, instant coffee or tea packets. Just warm up some water in the microwave and enjoy on a cool afternoon!
Add decal stickers to your boat's exterior
If you're looking to get extra festive with your on board décor, you can always turn to weather friendly decals to add some fall time spirit to your boat. There are decal stickers you can purchase online in the shapes of pumpkins, bats, fall leaves and other fun figures—just stick them on for fall and take them off whenever you're ready!
There is no shortage of ways to deck out your boat for fall. Whether you're decorating in anticipation of an on board get together, or simply want to create a fun autumn atmosphere for your family, adding small touches of the season to your Monterey is a great way to enjoy this time of year.
Do you have any on board fall décor tips? Share them with us in the comments—and, of course, happy boating!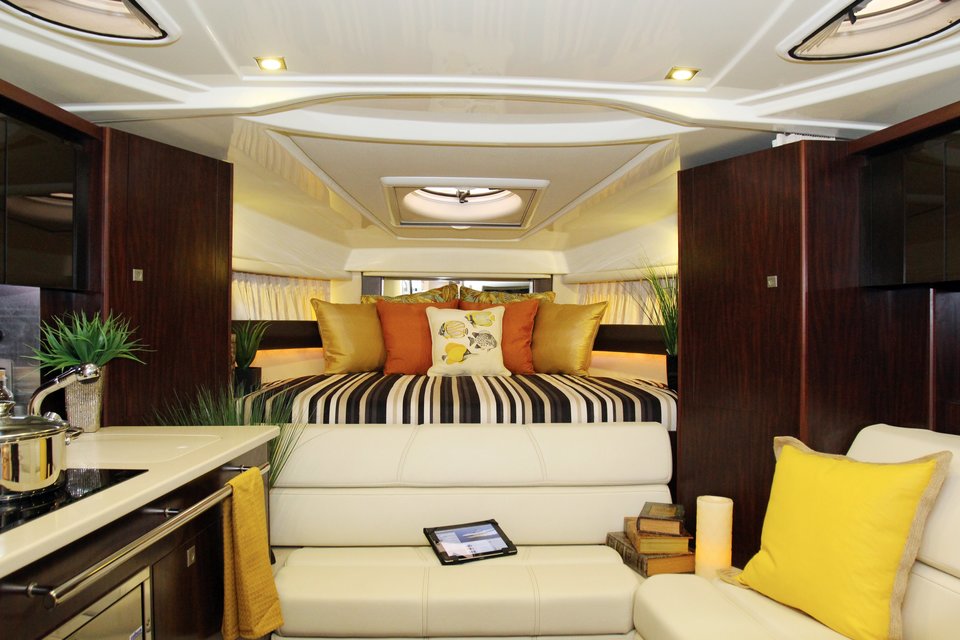 ---
Bookmark & Share
---
User Comments
Be the first to comment on this post below!