Snorkeling: A Tour Around the World
Fri, Jul 24, 2015 at 1:52PM
---
Are you interested in snorkeling? Well, slip into your fins and snorkel mask because we're taking a worldwide tour of some of the best spots to do it!
Florida Reef
For US snorkelers, the Florida Reef may be one of the easiest spots to get to—and it's the only living coral barrier reef in the country! Spanning 170 miles, the reef extends from the shores not so far off metropolitan Miami to quiet spots by the Florida Keys… so if you're already boating or staying in South Florida, there's a good chance you're not too far away!
The Florida Reef is characterized by its diversity and coverage—there are more than 6,000 individual reefs and some are even sprinkled outside the main reef system, as far north as Martin County. What makes the reef so interesting is that its geographic location is almost at the northern limit for these types of tropical corals—but you wouldn't know that by how diverse and colorful the reef is.
The Great Barrier Reef
The Florida Reef comes close to being the biggest in the world, but that title ultimately belongs to Australia's Great Barrier Reef. This reef system is known for its sheer size and resulting sea life diversity—it covers an area of about 133,000 square miles! Some of the Great Barrier Reef's key features include unique species such as the giant clam, dugong, porpoise and many more.
Catalina Island
Off the southern coast of California, you'll find Catalina Island, a rocky island where boaters, snorkelers and campers alike flock to for summertime adventures. After you dock your boat after a day on the water, you can head into the water for a truly one of a kind snorkeling excursion.
Going deeper? If you're scuba diving, you'll find a large kelp forest below the water's surface. This impressive ecological feature is home to an array of animals such as sheepshead, moray eels and occasionally even sea lions!
Levanzo
Levanzo is one of the three Aegadian Islands in Sicily, Italy. Its sparkling blue waters make its waters beautiful to look at and boat in—but going underneath the surface can be doubly rewarding! Snorkelers can enjoy the backdrop of Pizzo Monaco, the island's highest point, as they head into the water. While you're underwater, you'll have a strikingly clear view of Mediterranean fish and isolated rock formations. Between dips underwater, even simply swimming or wading in the water is an enjoyable experience you can appreciate with family!
Snorkeling is a great summertime activity for all types of people because it's easy to learn and pickup. Unlike scuba diving, snorkeling requires a simple snorkel, mask, and fins (since you won't be going deep into the water). But just because you can't go deep doesn't mean you won't be seeing some amazing things—the locations above and hundreds more around the world prove that there is a lot to be seen just under the surface! Share your favorite spots with us below.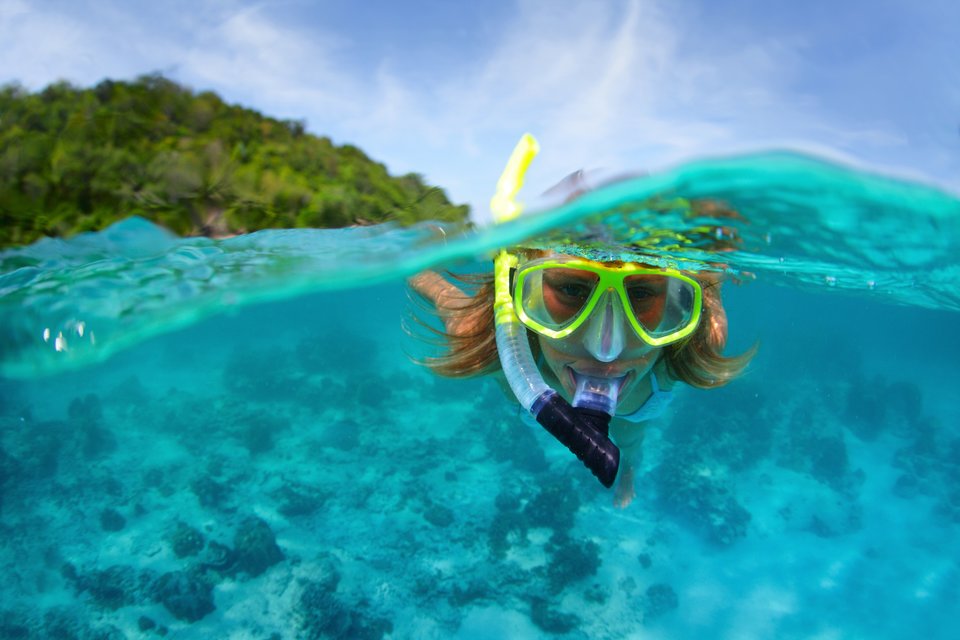 ---
Bookmark & Share
---
User Comments
Be the first to comment on this post below!