National Ice Cream Day!
Fri, Jul 17, 2015 at 11:22AM
---
Get your spoons and cones ready! July 19th is National Ice Cream Day—and what better way to celebrate than with a few scoops on your Monterey boat? Try out one of these fun treats for a tasty cool down.
Vanilla ice cream and toppings bar
It's hard to beat this delicious classic! Pairing simple vanilla ice cream with any kind of topping will make for a great treat that all of your guests will love.
How you want to set up your vanilla ice cream and toppings is up to you. You can head below deck and place your favorite toppings in small serving bowls—or jars, if you're worried about shakes and spills. Include things like crushed cookies, chocolate candies, fruits and more. Your guests can mix and match their favorite toppings and enjoy a custom, delicious treat.
If you want to cut down on cleanup, switch your Styrofoam bowls for waffle cone ones! Your guests will be able to finish off their bowl once the ice cream is gone, saving you some cleanup time and giving them more to savor. Additionally, you can swap the vanilla ice cream for frozen yogurt in the same flavor for a slightly healthier twist on the classic treat.
Homemade ice cream sandwiches
A handheld ice cream treat can be one of the simplest and cleanest ways to cool down on your boat this summer. And you don't have to get these classic snacks from a box at the store—you can make them yourself!
To make your ice cream sandwiches at home, just prepare a batch of chocolate chip cookies (you can use a packaged mix here!). Think two cookies for every sandwich you want to make. Then pick up several pints of your favorite ice cream flavors—using a knife, cut through the pint container so you have four "discs" of ice cream that you can pop out onto a cookie, top off, and freeze. It's a lot simpler than spooning the ice cream out yourself, and creates rounder, more even sandwiches. Freeze your creations and bag them for your boat trip!
Frozen chocolate bananas
This favorite childhood treat is easy to make at home. Simply divide your bananas into halves, stick in your popsicle sticks, and freeze for about an hour. Then, dip the bananas into melted chocolate (which you can heat in a microwave or on the stovetop). Next, dip into any additional toppings you may want—nuts, crispy rice cereal… maybe even more chocolate chips? Freeze your bananas on wax paper and toss them into plastic bags to go.
Fruity ice cream
If you're craving a healthier, fruitier treat, you can make this yourself as well! You can create your own version of fruity ice cream by pureeing frozen fruits and a form of dairy (like milk, or Greek yogurt for thicker ice cream). When you're done with the puree, your mixture may look like a smoothie at first. You'll want to freeze it for about an hour and pop it out when you're ready to enjoy—if it needs some softening up, just microwave it for about 15 seconds. This refreshing treat is delicious and, of course, healthy at the same time.
Now, you may have the age old question… how are you supposed to keep these ice cream treats cold on the boat? If you have a fridge-freezer combo below deck, that's your best spot. If not, bring along a cooler and keep it below deck where it won't melt as quickly in the afternoon sun. And, to avoid spills, brings lots of spoons and napkins. Your friends and family are going to love these cold, tasty snacks on a hot day!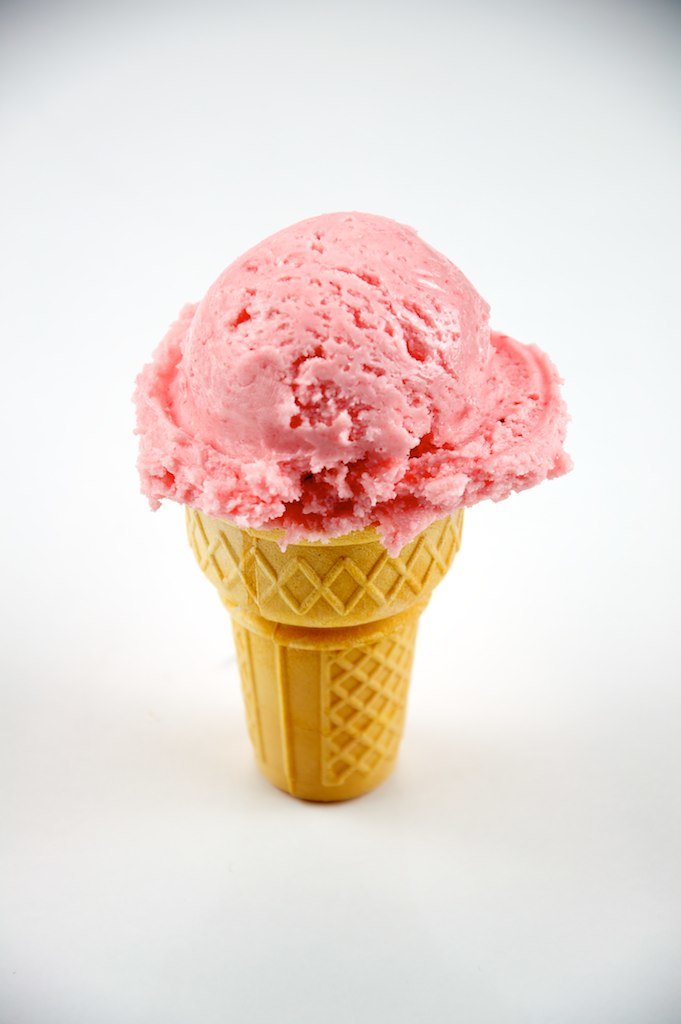 ---
Bookmark & Share
---
User Comments
Be the first to comment on this post below!