Preparing Your Kids for the Monterey Boating Season
Fri, Apr 03, 2015 at 10:40AM
---
If your kids are anything like you, they are probably getting really anxious to get out on the water in your Monterey boat – and we don't blame them! Before you make your first trip out for the season, be sure that your children are ready to go.
Swim Lessons – If your kids don't do year round swim lessons, having a few lessons before the season is underway can be very beneficial. A few sessions after not swimming for a while can get your kids ready and fresh in their minds. If your child has swim lessons throughout the boating season, they can advance their skills and get the most out of the season. They'll be ready to jump in the marina's pool or dive into the water when your Monterey is anchored.
Life Jackets – Kids have growth spurts, there is no denying that. It is super important to review your life jacket inventory in the beginning and throughout your boating season so you have the correct size for your children and guests.
The "Essentials" – Kid's don't know how to pack light… in addition to life jackets, you might need to include your child's boat gear. This can include anything from toy bins, books, stuffed animals, water toys, and bed gear like a night light, extra pillows, a blanket, and a pack-n-play.
Boat Rules – Make sure you talk about boat safety and the general rules on your Monterey. It's important to discuss your list of rules throughout the boat season to insure your child's safety. Some rules you may have include: the importance of wearing your life jacket, staying seated when docking the boat, no standing or jumping on the seats, not leaning over the side of the boat, not being up in the cockpit while you are inside the cabin, and no hanging toys over the side of the boat. By setting a list of rules, your child will be safe and happy that they come off your Monterey with all of their toys.
Getting ready for boat season means more than taking off the shrink wrap, waxing, and preparing to launch… It involves getting your children ready as well. Water safety prep, swim lessons, and setting general rules are all very important to discuss before you take off. What else do you do to prepare your child for a season on your Monterey? We'd love to hear!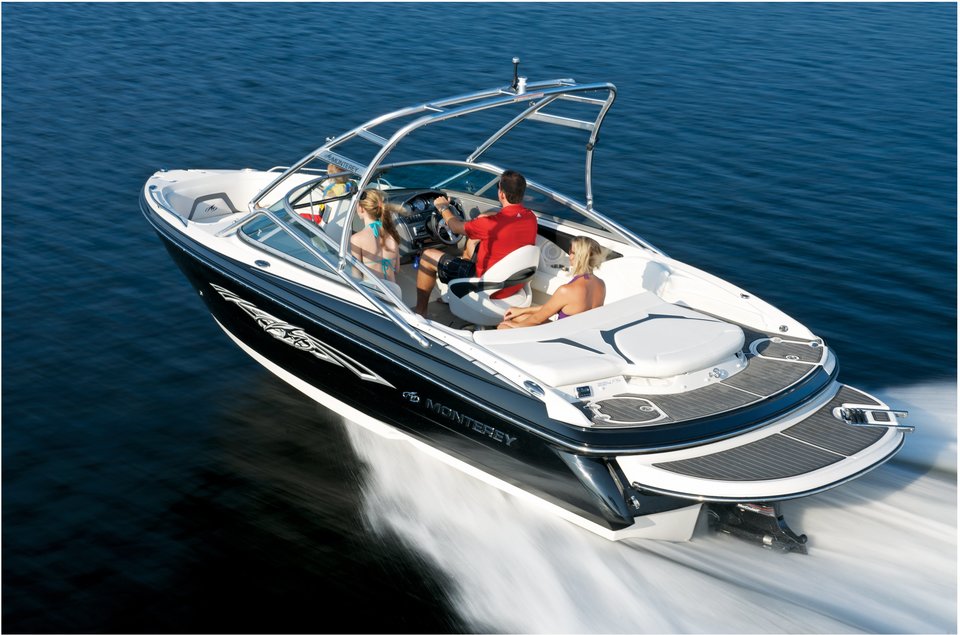 ---
Bookmark & Share
---
User Comments
Be the first to comment on this post below!