Pairing Fun on the Water
Sun, Sep 10, 2017 at 8:25AM
---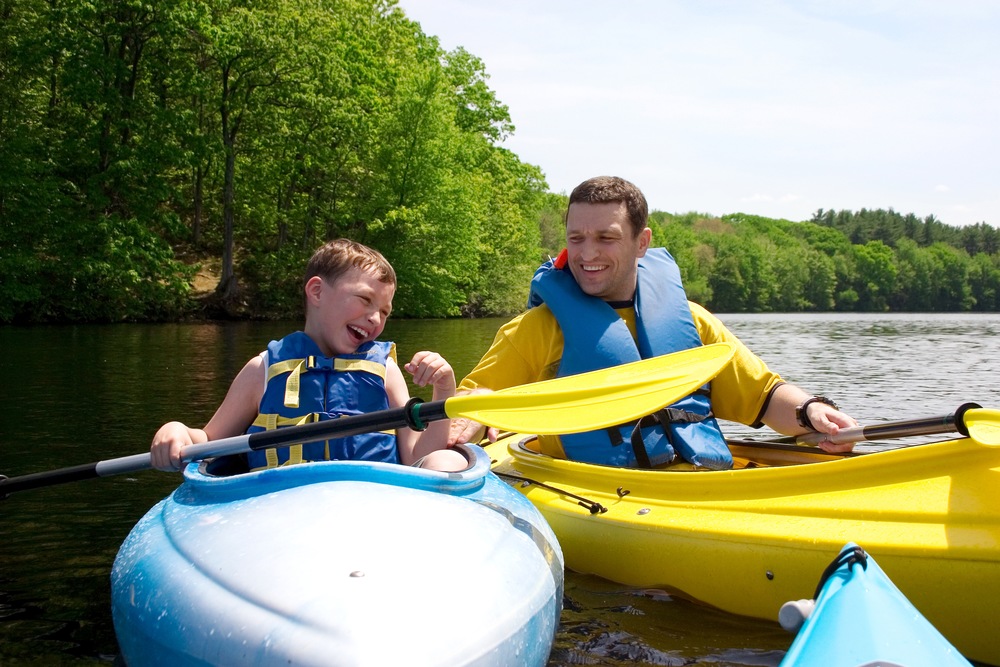 Like peanut butter and jelly, or a juicy steak and your favorite red wine, some things make natural pairs. Fun on the water is like that, too!
What goes best with your favorite water sport or lake-front hangout? We'll offer up some of our best ideas in today's blog—just read on!
Fishing trips and midday eats
Experienced anglers know that there's more than just fishing to enjoy during a day on the water. The lunch you bring on board serves as a welcome midday break, either a reward for a successful first half or a consolation prize you're more than happy to accept. Some classic favorites to pair with your fishing adventure include a good chicken salad sandwich or, on cooler days, a thermos full of your favorite homemade soup.
Campfires and lake fun
Campfires and thrills on the lake bring us back to those effortless childhood summers, where a day at camp meant endless thrills and unbeatable company. Recreate this classic duo on your own summer vacation! Head to your favorite lake (maybe one with a swimming beach and splash pad for the kids?) and spend hours cruising, splashing, and swimming around. Cap off the night with a campfire for the whole crew, where you can dry off, indulge in some toasted treats and tell a spooky story or two.
Wakeboarding and wipeouts
Those who love to wakeboard (or do any water sport, for that matter) know that effortlessly smooth runs can be deceptive… and typically come after plenty of wipeouts! Embrace both the thrill of standing up on your board for long, splashing runs along the lake as well as the occasional wipeout. It's all part of the fun, and every splash into the water means you're just that much closer to an even smoother ride next time.
Sunbathing and summertime reads
For calmer days on the water, nothing beats some laid back sunbathing. Just lay your comfiest towel on deck, and don't forget the second half of this unbeatable pair: a good book! Or anything you like to read, really. Whether it's a mystery novel or last month's magazine subscription, we can't think of a better way to read than on the water on a warm, sunny day!
Dinner and a view
Finally, when your day is ready to come to a close, you've probably worked up quite an appetite! When your stomach starts to growl, there's no better way to enjoy dinner than by pairing it with the best view in nature: sunset over the water! Pull up to a lakefront café or marina hot spot to claim your space and enjoy the setting sun in all its colorful glory… and, of course, some tasty surf-and-turn to boot!
What's your favorite way to pair on-the-water fun? Share it with us below, and be sure enjoy these duos and more on your Monterey this season.
---
Bookmark & Share
---
User Comments
Be the first to comment on this post below!