Our Tips for a Green & Clean Monterey Boat
Wed, Jun 17, 2015 at 9:30AM
---
As you spend more time out on your boat this summer, you may notice a need for better clean-as-you-go solutions. Whether you have trouble with trash or need a fix for surfaces that you can never get quite clean, we've got you covered with these five eco-friendly cleaning tips:
Treat wood well. Just like we work extra hard to keep our wood at home looking shiny and fingerprint-free, we want to do the same on our boats! You can do this with water and a few drops of lemon juice—just apply to the surface with a slightly damp washcloth then dry with a new one. This not only works, it helps you avoid that powerful orange scent we're all familiar with.
Freshen up cabin upholstery. Apply a solution of mild soap and warm water to vinyl seats on your boat for regular cleaning of small spots, stains and normal wear. If you've brought pillows or cushions onto your boat that can be removed, take them home every few trips to keep them clean and smelling fresh. The mix of water and sunscreen after a long day of boating means that our on-board fabric needs a little more care.
Clear up your windows. If you're the one navigating, you probably already know that your boat's glass surfaces—mainly its windows—need special attention to help you see clearly. Mix two teaspoons of white vinegar into one liter of warm water, and clean glass surfaces with cotton cloths. You don't want to clean your windows when the sunlight is shining directly on them, or else you might see streaks; this task is best saved for the very beginning or very end of your day on the water, when the sun is not yet at its highest point.
Stay on top of trash. Whether you're at home or on the water, we know one of the biggest problem areas is trash. When you're at home, you're probably never too far from a designated garbage can—but when you're on the boat, it can be a bit harder to toss your trash away when you're done with it. In addition to a trash bin below deck, you might want to keep something on deck to collect litter as it comes for parties or lunches on board. We know a black or white trash bag on its own isn't necessarily the most attractive option—there are collapsible, fabric bins (similar to those you might use for laundry) that can be sturdier and easier on the eyes. This prevents trash from accumulating on deck or blowing into the water.
Common scents. You may not have considered using air fresheners on board, but why not? Pick up plug-in freshener to leave below deck to prevent smells from the beach, lake or ocean from accumulating in your space!
Our best tip for keeping a clean boat—while still being friendly to the environment? Leave the water like you found it! This means being mindful of how you dispose of your on-board trash and waste. By using natural alternatives to your everyday cleaning products, you can make sure that, in the case of an accidental spill, you're not harming the environment.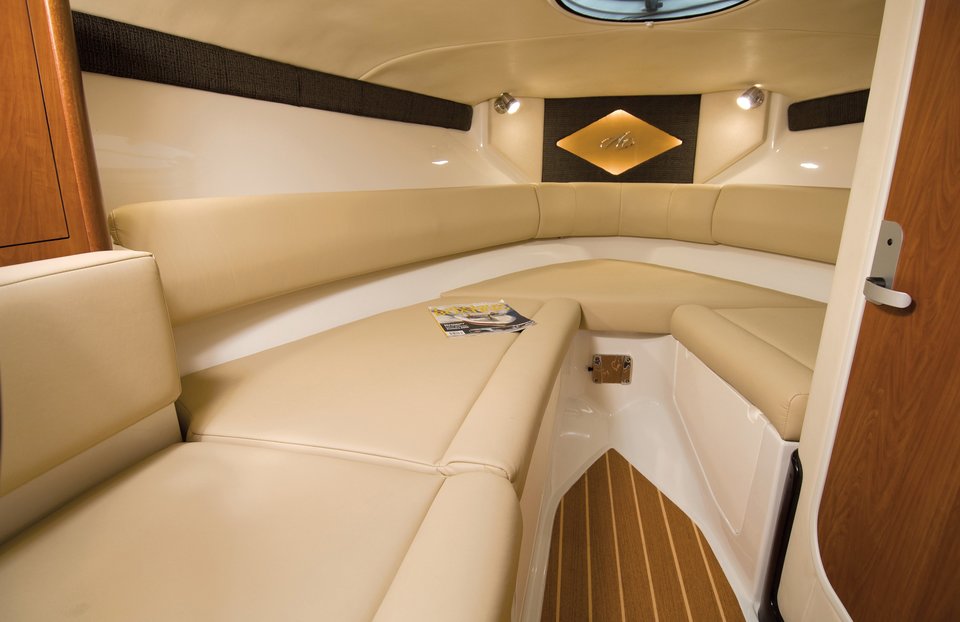 ---
Bookmark & Share
---
User Comments
Be the first to comment on this post below!