Nautical Arts and Crafts: Great Fun for a Rainy Day
Thu, Jun 09, 2016 at 9:45AM
---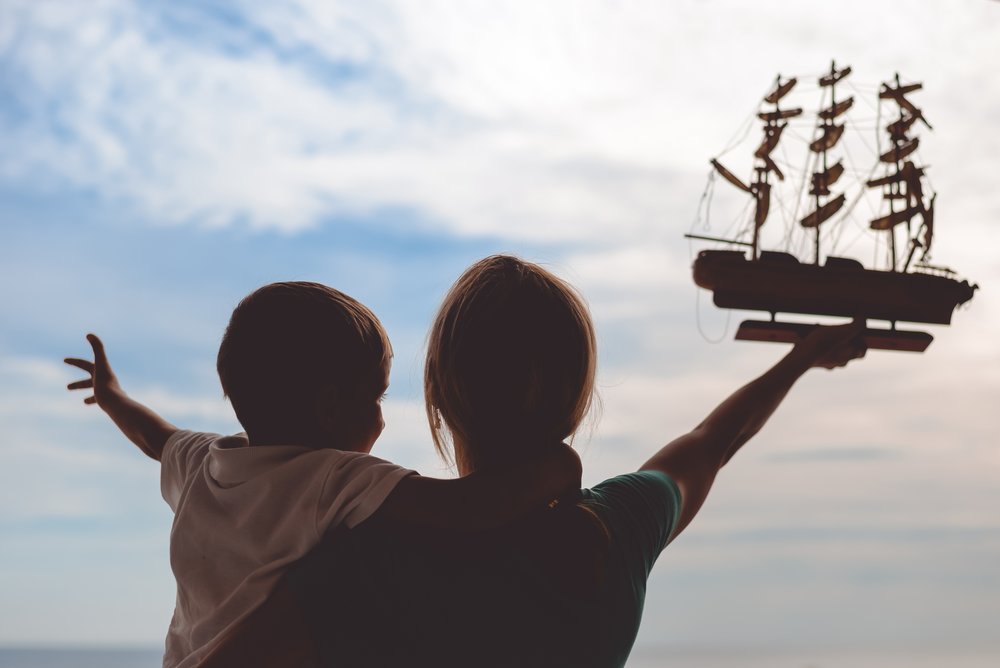 Is a rainy day keeping you and your family off the water? Don't worry—while you may choose to wait for sunnier skies to hop onto your Monterey, there are still several nautical-themed indoor activities your family—young boaters in particular—can enjoy. We're looking at a few such activities below.
Crafty seascapes
Seascapes and other representations of your favorite on-the-water spot can be especially fun to make on a rainy day indoors. You can help your young skipper create his or her own three-dimensional image by using construction paper or an old shoebox to set the scene, then paste on cotton ball clouds, cocktail umbrellas, small pebbles, seashells—just about anything you can find to represent their favorite seaside scene.
Beach-in-a-jar
For a special handmade decoration—or even a gift to give at an upcoming birthday or special event—a beach-in-a-jar craft is a truly unique activity to try. Start with an empty jar of your choice and fill about one third of it with sand. Top it with the prettiest seashells you can find
(and even attach an ocean background photo, if you'd like) and seal the jar for a piece of the beach at home.
Handmade sailboats
Whether you need a batch of small sailboats for a "day at the races" in your bathtub, or your child wants a special keepsake to place on their dresser, this is a craft you will both enjoy. Use a sturdy material for the boat's body (like part of an old egg carton or even a kitchen sponge), then create a sail and mast using a popsicle stick and foam, cardstock or a cut-up paper plate. You're free to paint or design your sailboats however you'd like!
Seashell creatures
If you're an avid seashell collector, you might have a stash of shells saved up for a day like this. You can use the shells you've collected to create fun little creatures—from fish to crabs and even land-dwelling animals, like bears. You can paint these creatures and stick on googly eyes for a fun, comical effect your child will love.
Noodle creations
Do you have a few underused pool noodles on hand? If so, you can cut them into smaller pieces and use them to create a variety of fun crafts, such as racing lanes for toy cars or colorful tea light candle holders.
We hope that these fun arts and crafts help you and your family pass the time before your next trip on the water! Let us know what your favorite rainy day activities are in the comments below.
---
Bookmark & Share
---
User Comments
Be the first to comment on this post below!