Embracing Rain Showers (and Beyond)
Mon, May 14, 2018 at 1:45PM
---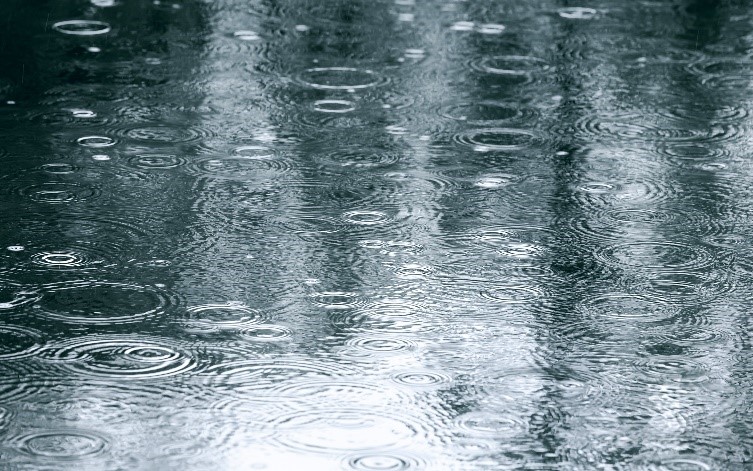 As the saying goes "April showers bring May flowers"—but what happens when those showers extend into May and beyond?
If you're dealing with rain on the water this season, you're not alone! Fortunately, your day of fun doesn't have to end when the clouds roll in. Read on as we take a look at some of the best ways boaters can respond to rain around the country…
Seattle: Warm up at Pike Place Market
For many Seattle boaters, cruising around in the rain isn't a deterrent but a way of life—after all, the city is famous for its rainy days! But when showers turn to more than just a general drizzle, you might find yourself seeking some dry comfort on land. Fortunately, there's plenty of that to enjoy as you wait out the weather.
One of our favorite ideas for passing rainy-day downtime in Seattle is to visit Pike Place! The famous market, which is located just east of Elliot Bay, offers you a chance to get under some cover (or venture indoors altogether) for a variety of diversions. Grab a coffee to warm you up (the market is steeped in coffee history, after all), enjoy lunch, pick up some flowers or fresh fish… or, more simply, just people watch! This is a famous Seattle destination for a reason and is the perfect place to go to ensure that your rainy day does not go to waste. Before you know it, the sun will come out (or, at the very least, give way to a manageable drizzle) and you'll be back on the water in no time.
Florida Keys: Boat up to dinner and a show
The Sunshine State naturally gets a lot of sunshine—but during its warmer months, heat-generated storms and showers are known to come and go during the afternoon. Because they are truly come-and-go, though (in that it can be storming and pouring one minute, and warm and glowing the next), boaters often look for ways to pass the time somewhere dry, without leaving the area altogether.
Fortunately, the island chain has a solution for that: an abundance of on-the-water cafes and restaurants to get immersed in—and once you dry off those damp clothes, you'll probably forget why you came by in the first place!
The best part is that these destinations—always colorful, fun and laidback, often amplified with live music and other attractions—are easy to get to. For many of them, you can simply boat up to the restaurant's dock and walk right in. No need to fumble with car keys or dinner suit attire when these spaces exist somewhere in the great "in-between" of land and sea.
Lake Tahoe: Play the day away
Nevada, on the other hand, is one of the country's driest states—but it, too, can sometimes see rain showers rolling in. If you're spending the day on Lake Tahoe (which straddles the line between Nevada and California), you, fortunately, have a wide variety of options to choose from during sudden storms. In fact, the lake is made for family fun and vacationers of all sorts!
On either side of the lake, you'll find fun in the way of museums, lively waterfront restaurants, bowling, community centers—you name it. The Nevada side is especially known for its casinos, another fun option if you're looking to salvage a day of your vacation. You can head up to Reno or simply find a place at one of the small and cozy lakeside resorts—either way, you're sure to have fun.
Monterey Bay: See the water in an all-new way
Monterey Bay is a gorgeous place to boat—characterized by rolling, rocky shores and a wealth of marine life just below the surface (sometimes peeking out to say "hi"), it provides a backdrop boaters love making the trip for. Fortunately, rain is a bit of a rarity here—as it is in many parts of California. But if you happen to find yourself on the receiving end of a rain shower, there's no need to leave that marine majesty behind. See the water from an all-new, especially immersive perspective at the famous Monterey Bay Aquarium! It's your chance to see friendly-faced marine mammals, perplexing octopuses, and even ethereal invertebrates that seem to float freely through the water like a balloon in the air.
When the rain rolls in, what's your go-to activity? Be sure to share it with us in the comments below!
---
Bookmark & Share
---
User Comments
Be the first to comment on this post below!