Moving Day, Monterey Style: What We Look for in a Boater's Home
Tue, May 15, 2018 at 8:05AM
---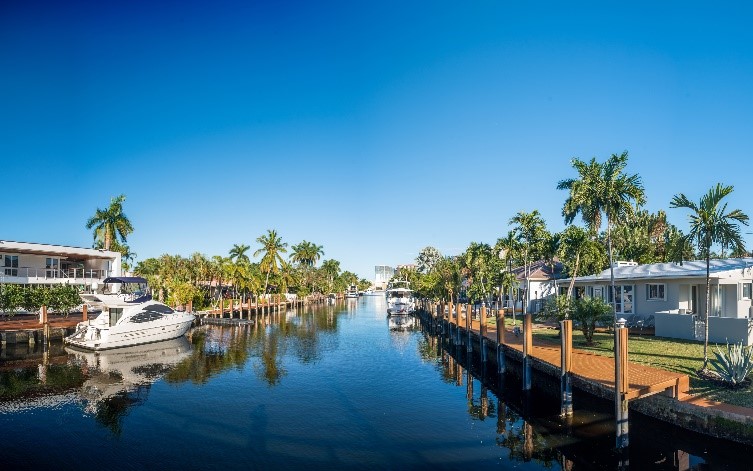 Are you moving this summer? If so, you're in good company: May kicks off the busiest season for American movers.
Among them, no doubt, are many boat owners—those for whom "home" is more than an address but a state of mind, one that can be found on the water as easily as it can be found under a brand-new roof.
Of course, if you're searching for homes as a boat owner, there are many ways to select a space that's perfect for you. Read on as we share a few of our top tips for finding "home," on the water and off!
The must-haves
When searching for a new home, these are things you can't go without—the must-haves for boaters who want to bring along their passion for the water, wherever they go.
Storage: Storage can mean a lot of things for a boater. If you're into wakesurfing or waterskiing, you will naturally want a place—likely a garage or similar area—where you can store your gear. You can even install a ceiling rack to keep it out of the way but ever-accessible, too. Avid anglers will similarly want a space to call their own—a corner or cozy backyard shed where you can store your tackle and fishing getup… and maybe show off photos of your proudest catches, too.
Of course, every boater will need a place to store their boat, too. Can you keep it in your garage, or is there a nearby marina or storage facility where you can safely house your Monterey until you're ready to get out and explore?
Access to water: And of course, every boater needs some water! Whether it's a small local lake (packed with lots of character), a river that winds through the region or even the big blue ocean itself, a nearby body of water probably ranks highly on your list of considerations when searching for a new home. Like a good kitchen or entertaining space, access to water helps you pursue your passion from your new home—even if you're not technically at home while you pursue it.
The dream features
Once you've covered the essentials, you might start to find yourself daydreaming about the dream features of your new boater-friendly home…
Culture: There's nothing quite like an avid community of boaters to make you feel right at home—whether it's an on-the-water neighborhood that gets together to cruise, or the town itself, a place like Newport Beach, California or Fort Lauderdale, Florida where a boating culture pervades every aspect of life.
Pool: Why might a boater need a home with a pool? Maybe they don't—but it certainly can't hurt! After all, if you love cruising the water, there's a good chance you love to splash around in it, too.
Water view: Speaking of water… what can beat a stellar waterfront view? If you're lucky enough to find a home with such a vista, it will serve as the ultimate inspiration to climb aboard and cruise whenever you get the chance.
Dock access: One of the most luxurious dream items for a boater has to be a home with dock access—where, in addition to a driveway for your car, you get a "parking spot" out back for your boat, too. A popular feature of luxury homes in boating communities, having a slip and body of water to explore, right in your backyard, makes it easier than ever to spend time boating, and to care for your cruiser. What more could you ask for?
We hope that today's guide helps you find a home that suits you, your family and your passion for the water!
---
Bookmark & Share
---
User Comments
Be the first to comment on this post below!