Cliffs and Watersports Fun at Percy Priest Lake
Wed, May 16, 2018 at 1:45PM
---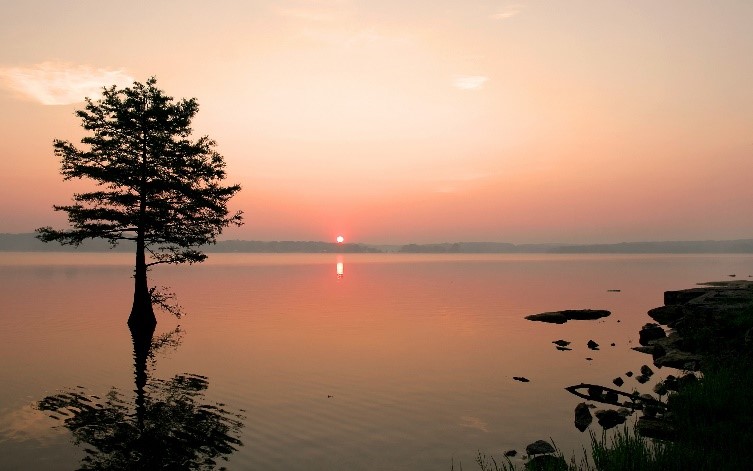 Nashville is the Music City—a center of art, culture and Southern charm, too.
But on the city's outskirts sits an entirely different kind of getaway: an aquatic expanse by the name of Percy Priest Lake. Characterized by beautiful, varied shorelines and several aquatic islands to explore, Percy Priest Lake offers boaters the chance to board, island hop, simply soak in the sights…or maybe enjoy a combination of it all.
Read on as we share some of our favorite area must-dos.
Make yourself at home
A sense of family-friendly fun pervades Percy Priest Lake—so it's easy to feel at home quickly. To aid in this endeavor, spots such as Elm Hill Marina are there to help! Located on the northwest edge of the lake, Elm Hill is an easy place to start your adventure. Bring your boat there, explore the adjacent recreation area and grab a bite at waterfront restaurant Shipwreck Cove.
Opt for fast-paced thrills…
When it comes time to wakesurf, waterski or try another water sport, Percy Priest—at 14,000 square acres—offers plenty of room for you to explore. You can go virtually anywhere in the lake, but one great place to start is the wide channel up north since it affords the largest stretches of water to enjoy. Meandering down toward the opposite end, off Fall Creek Recreation Area, is another easy option. Of course, there's more to water sport thrills to enjoy on the lake…
…or call it a day while island hopping
When you're looking for ways to take it easy, a day of fishing—for catches like catfish, Cherokee bass and more—offers a relaxing change of pace. You can also cap off your day by going island hopping, exploring the more-than-30 one-of-a-kind islands that are scattered across the lake. Some are nice and quaint, like the small, sandy-floored Luau Island, while others are big and worth exploring on their own—Bear and Ponderosa islands come to mind—with chances to camp primitively on almost all of them. Other islands are worth admiring from the water for their unique look—while much of Percy Priest is surrounded by lush green foliage, for example, Hole-in-the-Wall Island toward the lake's south end is known for its beautiful cliffs worth cruising past.
Get connected
Is it your first time in Nashville? Monterey already has you covered! A quick drive north from the top of the lake will get you to the Boat Locker, a Monterey dealer where you can learn more about our models, the area or simply stock up on some boating must-haves.
When it comes to visiting Nashville, a lively cultural scene is just the start of the story. Explore Percy Priest from your Monterey and discover the other half of this traveler's haven.
---
Bookmark & Share
---
User Comments
Be the first to comment on this post below!