Monterey's Ideas for a Meaningful Memorial Day
Tue, May 22, 2018 at 4:50PM
---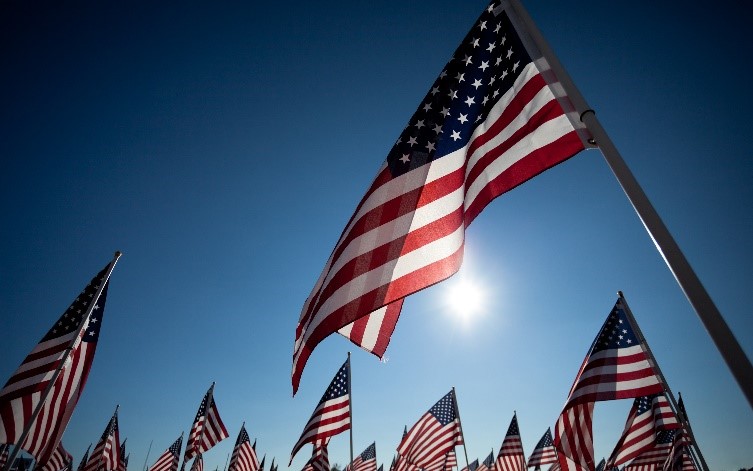 Every Memorial Day offers us the chance to honor those who have given their all serving their country—and as boaters, we're fortunate enough to have a few special ways to do just that.
As we gear up to celebrate, here are just a few of the meaningful ways to celebrate Memorial Day on board.
Take a trip to a special destination
Boat trips big and small are always worthwhile endeavors—but they're never "just" trips. In many cases, these excursions offer you the chance to reflect, remember, or get to know a truly special place, like one of the many memorials that line the United States' coasts.
A trip to any such memorial is a meaningful way to spend Memorial Day since it lets you not only enjoy the trip and see some beautiful scenery along the way but also gives you the chance to learn about the military history behind those beloved destinations.
Likely the most famous maritime memorial in the United States is the USS Arizona Memorial in Honolulu, Hawaii. Commemorating the 1941 attack on Pearl Harbor, the memorial experience gives visitors the chance to learn about the base and its role in US naval history. It features a Navy-operated boat ride to the actual site of the USS Arizona, so you can get to know this side of Hawaii in a truly immersive way.
While you won't take a private boat to Pearl Harbor, however, the broader area is home to a number of waterways you can travel on your own—providing a way to get around Oahu's famous shores with ease. There's Mamala Bay, for example, the larger body of water that turns into Pearl Harbor where the coast gets narrow—but head east, and Mamala gives way to the familiar vistas of Honolulu and the bright blue Waikiki water.
Invite a guest of honor
If one of your friends or family members is a veteran, perhaps Memorial Day would be an opportune time to take them on a trip—whether it's to your nearest lake for a round of fishing or their favorite waterfront café where they can simply unwind and enjoy the view. It's a small way to say "thank you," a meaningful gesture that will certainly prove memorable long after you head back to shore.
This is, of course, just one way to give back from the water. Who knows how far other gestures can go? Whether you donate your time to teaching someone how to fish or boat or pass on a favorite rod or tackle box, you're doing more than helping someone enjoy the water as much as you—you're helping them make time for themselves, connect with nature and devote time to a meaningful pastime. On Memorial Day, these little acts of kindness can really make all the difference to a veteran or military family.
Celebrate your loved one
If you're part of a military family and want to remember a loved one in a meaningful way this Memorial Day, you can try paying homage to them on the water. Was there a favorite spot they liked to cruise? Or maybe a destination they always spoke fondly of, perhaps even from their memories as a kid—or where they taught you how to fish? Wherever this spot may be, it could serve as the perfect backdrop for a family gathering this holiday.
This Memorial Day, there's no shortage of ways to give back, remember or do something truly special. Hop on board and see how you can make a splash with a lasting ripple effect, one that will be felt this year and beyond.
---
Bookmark & Share
---
User Comments
Be the first to comment on this post below!