Savor Siestas on Your Monterey Boat
Wed, May 23, 2018 at 9:00AM
---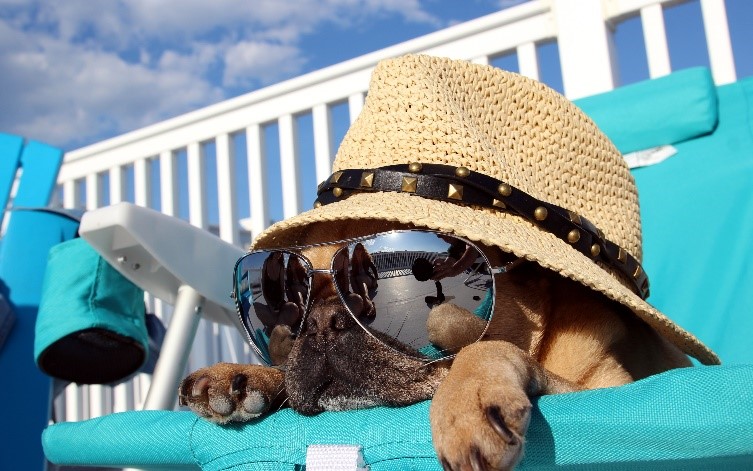 This summer, we're saying hello to the siesta.
The Spanish practice of taking a nap, or indulging in some much-deserved downtime at the height of midday, is a tradition long held in the history of the Mediterranean—in fact, siesta itself stems from Latin "hora sexta," or the "sixth hour" from dawn, when the day traditionally began.
Those who take their siestas seriously take a break from their afternoon tasks to catch some zzz's. Since the tradition is so heavily based in the Mediterranean, we can clearly see why it caught on: delicious, heaping meals for lunch, coupled with the region's high midday heat, certainly call for a snooze, a chance to recharge for the rest of the day.
It sounds almost like a dream—but why not make it a reality? Your summer cruises provide the perfect opportunity to indulge in the siesta you've long deserved—and as you meander from one warm, tropical destination to the next, the restorative power of such a break will be especially apropos.
Read on as we share a few of our favorite ways to savor a siesta from your Monterey!
Set up camp…
"Boat-camping" is an increasingly popular way to travel, and for good reason! It lets you travel the best way you know how—by water, that is—and keep gear to a minimum, all the while preferring al fresco accommodations to room keys and reservations. You can either stay on board or anchor onshore, where the sand or a comfy tent will serve as your home for the night. Of course, until the sun sets, your boat-camping accommodations serve as the perfect place to tuck in for a quick nap!
… or escape to an island oasis
For something even more enchanting, try escaping to an island oasis for your midday siesta. You don't need to travel to a Mediterranean island to indulge in this long-held tradition—find your favorite island, whether it be a freshwater getaway on your nearest lake or a beautiful barrier island, and turn it into a lux getaway all your own. Catch some zzz's on the beach or find a pair of trees and turn them into your own personal oasis…
Pack a hammock
That's right! Two trees and a portable hammock (the kind you can pick up at any outdoor goods store) are all you need to set up a slice of paradise, wherever you roam. Nothing promises a restful siesta quite like the gentle sway of your hammock under the afternoon breeze, blowing in from the water.
Head below deck
If you're traveling something like a Monterey Sport Yacht, you already have the perfect place to take your siesta! Just head below deck and enjoy a truly restful nap, perfect for recharging and prepping for the second half of your on-the-water adventure.
Catch some rays
Sometimes, the sand itself serves as the perfect sleeping spot! If you prefer to nap under the sun, lather on some sunscreen and set up an umbrella. Then, just curl up with a comfy towel and your favorite pair of shades so you can enjoy the warmth of the sun safely.
Float away
When you're traveling with friends, you can take turns enjoying your own brand of siesta. As someone else keeps an eye on things so you don't float too far off into your siesta, pull out a lounge float or raft and let your feet dangle in the water as you enjoy some downtime on the most relaxing surface nature has to offer.
What's your favorite way to catch a siesta? We hope that these ideas breathe fresh inspiration into your on-the-water routine!
---
Bookmark & Share
---
User Comments
Be the first to comment on this post below!