Lessons Learned From Our Fathers On The Water
Mon, Jun 01, 2015 at 11:10AM
---
There are simply some memories that stay with you throughout your lifetime, and we've found the lessons learned from our fathers, as well as the time spent together, to be some of the greatest gifts one could be given. Our dads teach us lots of things, but some of the best lessons came from times together on the water. We at Monterey Boats wanted to celebrate Father's Day this year by sharing some of lessons that we feel are passed down from father to son on the water...
Fishing, just like life, isn't something you do with an expectation of immediate results.
It's not about getting to the end; it's about enjoying the journey.
A small ripple can make a difference.
The early bird catches the worm.
You can accomplish anything you set your mind to, but you may learn a little humility along the way.
Sometimes it's all in the approach - if what you're doing isn't working, don't force it. Try a different line of attack.
Don't be afraid to cut yourself some slack.
Know when to let things go, and when to tough it out.
Always stick it out for the sunset; it'll be worth it.
You have to be ready for anything life throws at you - adapt to change.
Don't lose sight of your surroundings. You can't take advantage of an opportunity if you don't see it coming.
Give a man a fish and you feed him for a day; teach a man to fish and you feed him for life.
Lastly, one of the most important things taught to us was that one of the most enduring bonds we have in our lives is the bond we share with our fathers. And there's no better place to strengthen that bond than on the water. We at Monterey Boats are wishing all of the fathers out there a Happy Father's Day!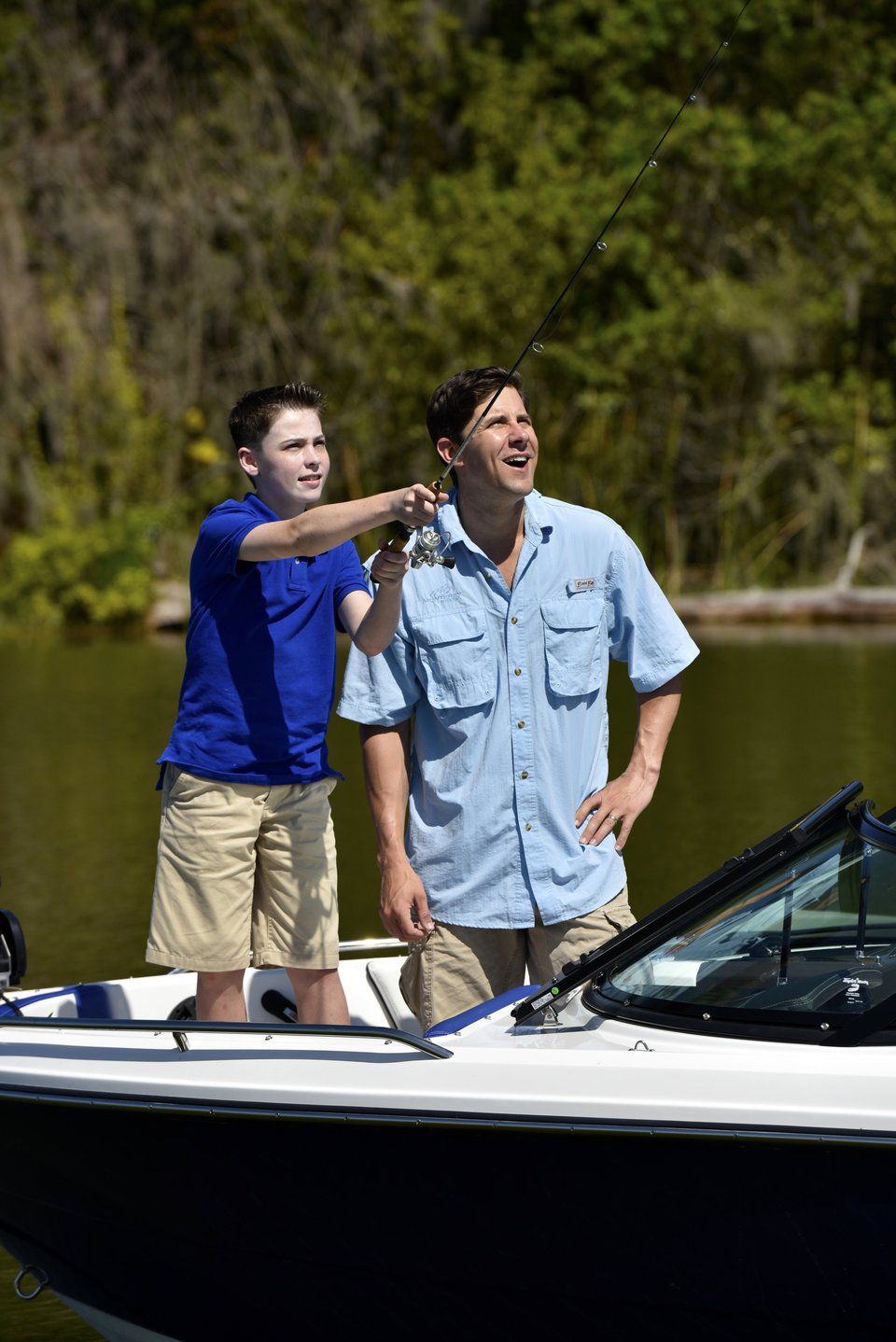 ---
Bookmark & Share
---
User Comments
Be the first to comment on this post below!