Would You Say "I Do" To A Wakeboard Wedding?
Tue, Aug 08, 2023 at 5:35PM
---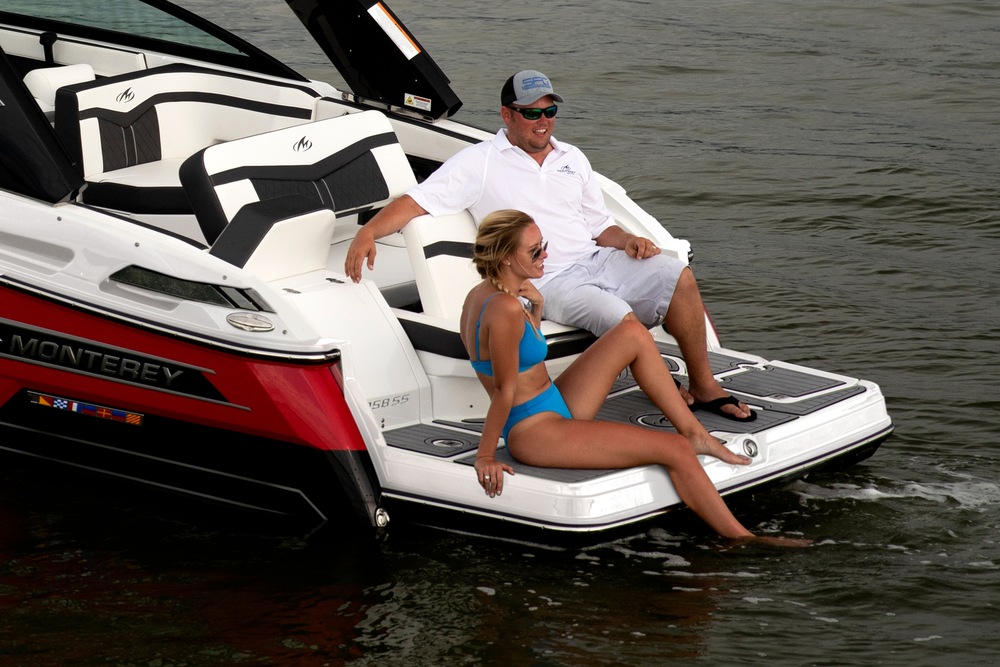 If you've turned your Monterey Super Sport into an on-the-water home, you probably spend lots of life's major milestones on the water: birthdays, family reunions, justbecause outings that turn into meaningful memories on the lake. But do you love wakeboarding enough to plan a wedding around it?
Well, some diehard fans of the sport have done just that! All it takes is a quick scan of "wakeboard wedding" on social media to see videos of happy couples hopping on the water after saying "I do" — wedding gown, tux, and all. Of course, you don't necessarily have to take such an extreme (but fun!) route to put a splashing spin on your big day.
In honor of summer wedding season, we're taking a look at some of the fun (and practical) ways you can incorporate your love of wakeboarding into a special ceremony for you — or a loved one whose event you're planning.
Safety First
Watching a couple wakeboard into the sunset in their wedding clothes is objectively funny. And yes, it takes some talent to maintain balance on a board like that! However, it's important to remember that safety always comes first on the water — so instead of a dress and tux, you should each be sporting a life jacket. Depending on the water temperature, you might even want to don a wetsuit as well.
These practical measures may prevent you from wearing your wedding best on the water, but all is not lost!
Photo Op...
For example, you can always have a wakeboard-themed photoshoot in your wedding gear without actually getting in the water — just look for a good posing spot on a scenic stretch of the lakefront, or your go-to dock. Even if you're not literally wakeboarding for the photos, you, your friends, and family will be sure to appreciate the thematic flair!
... Then Double Up
After taking a bunch of fun photos, you can hit the water in something more H2O-appropriate — like custom life jackets, or perhaps coordinating shades personalized for your big day.
Have A High-Octane "Jack & Jill" Party
As combined bachelor and bachelorette (aka "Jack and Jill") parties continue to grow in popularity, now is the perfect opportunity to host your wedding party on the water. Whether it's an afternoon outing or a full-on cabin weekend at the lake, everyone can have fun wakeboarding, tubing, or simply enjoying the ride based on their comfort level.
Cruise To Your Favorite Love Songs
Couples spend lots of time thinking about the music they'll play at their wedding — and especially the song they'll have their first dance to. Why not stream your favorite love songs from your Monterey's Bluetooth speaker, so you can have a first "dance" — that is, wakeboard run — on the water, too?
Opt For A Custom Wake Topper
These days, there are endless options for custom wedding cake toppers — so commission a set that depicts you and your significant other wakeboarding on the water!
Host Your Reception On The Water
To cap off your big day, host a reception on your Monterey — or at an on-the-water venue where you can enjoy the water with your loved ones. Be sure to affix a "just married" sign to your boat, for good measure.
If you try any of these fun ideas, let us know! We can't wait to see how you incorporate your Monterey Super Sport into such a special day.
---
Bookmark & Share
---
User Comments
Be the first to comment on this post below!