A St. Patrick's Day Sojourn To Leprechaun Lake
Thu, Mar 02, 2023 at 12:00PM
---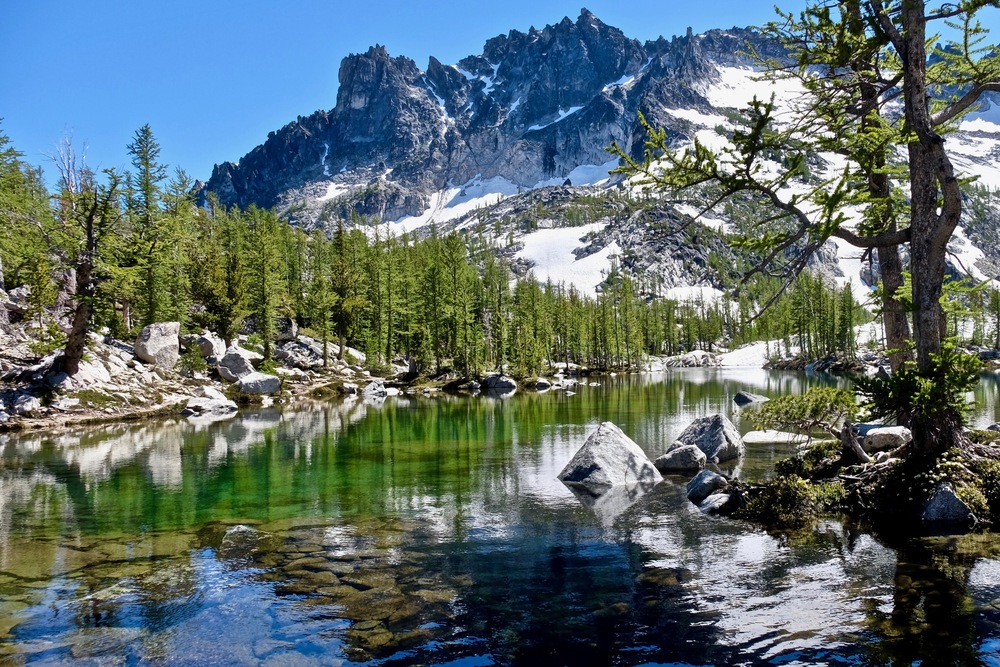 Happy St. Patrick's Day! There's no shortage of delicious ways to spend the day — like a minty green shamrock-themed dessert, perhaps, or a traditional corned beef and cabbage dinner. And don't forget to wear your green, lest you risk getting pinched!
Of course, for boaters, every holiday is an excuse to take a themed trip somewhere new on your wakesurfing boat — and St. Patrick's Day is no exception. This year, why not ring in spring with a trip to Washington's Leprechaun Lake?
The alpine gem (or pot of gold, you might say) is part of the aptly named Enchantments — a stretch of alpine wilderness that's popular among hikers, outdoor adventurers, and the adorable mountain goats who call it "home." Just read on to learn more about this one-of-a-kind escape!
What's In A Name?
First things first: what gave Leprechaun Lake its playful moniker? Sadly, the lake isn't actually shaped like the mythical creature from Emerald Isle folklore — but when you look at the communities that surround the alpine lake, a possible reason becomes clear. According to The Seattle Times, nearby King County (which Seattle calls "home") has one of the highest Irish populations in the country. And according to Apartment Guide, Spokane — over in the eastern slice of the state is America's No. 2 most Irish city, period.
So maybe it's not surprising that one of the state's most beautiful waterways borrows its name from Irish culture! And as the Washington Trails Association points out, other nearby lakes have names like Sprite and Aasgard — whimsical references to the storybook setting.
Exploring An Emerald Gem
While Washington boasts some of the largest lakes in the country, Leprechaun Lake is the kind of small-scale, hidden you go to breathe in natural beauty from your own two feet — like on the perch of a nearby trail, if you're an experienced hiker. It's a private body of water closed off to motorized watercraft, but its serene, tree-lined alpine expanse is sure to inspire you on St. Patrick's Day or any time of the year. And located a little more than an hour's drive out of Seattle, it's the perfect supplement to the hustle and bustle of busier waterways. (But more on that in just a bit.)
Beyond The Rainbow
We won't leave you hanging! While Leprechaun Lake is more of a look-don't-touch adventure, it's just one of many beautiful Washington lakes in the area — and its cousins are perfect for fishing, cruising, water sports, and everything else on your itinerary.
Nearby Lake Limerick (another Irish-inspired escape!) is a scenic backdrop for on-the-water fun — including fishing for species like rainbow trout, which do especially well during the spring months.
For a slightly longer trip, you can head up to Seattle and cruise by the Lake Union houseboats! Or, disembark and hit the water on a rental canoe, kayak, or stand-up paddleboard. No matter how you slice it, a fun-filled weekend on the water awaits.
We hope today's guide gives you a fun idea for St. Patrick's Day travel! Of course, in our book, Leprechaun Lake and the Enchantments are breathtaking enough to warrant a visit any time of year.
---
Bookmark & Share
---
User Comments
Be the first to comment on this post below!