Keeping Your Cool on the Water
Fri, Nov 13, 2015 at 11:20AM
---
Tired young passengers, fish that just won't bite, and weather that seems to not cooperate no matter what—we've all been there!
Boating is supposed to be one of the best stress-relieving activities… but stressors that are out of your control can sometimes put a damper on your otherwise enjoyable afternoon on the water. What do you do when this happens? Read on for a few of our favorite ideas:
Be prepared
Of course, one of the best ways to relieve stress on the water is to prevent situations that naturally lead to stress! Before your next trip on the water, identify potential stressors and take measures to avoid them ahead of time. Are kids always fussy or bored? While we of course think the best remedy is some time in the water or soaking up the sun on deck, it may help you to have a few backup ideas on board (think kids' DVDs, toys or books). Extra snacks are always helpful, too!
We highlighted one example here, but there are a number of common stressors you can avoid with a bit of pre-planning—anything from a hungry crew to a lack of supplies. Learn from past experiences to make your next trip out the most enjoyable one yet.
Know what's out of your control
Like we just mentioned, many potential stressors can be planned for ahead of time. However, there are many events that just can't be avoided; knowing and accepting them can help you to avoid stress on your trip.
Sometimes, rain or choppy waters will force you to change your plans—as will many other factors! Learn to roll with these unexpected events and don't blame yourself should they happen. Accepting what's out of your control can allow you to focus on and enjoy the things that are.

Keep your plans simple
We always make plans with the best intentions—but sometimes, plans that are too detailed or precise can lead to stress when they aren't followed to a "T." To avoid this, consider keeping your plans for the day simple. Heading out on the water with a general idea for the day's activities—as opposed to a strict schedule—can allow you and your crew to have more fun and enjoy a more laidback atmosphere. After all, isn't that exactly what you want while you're out on the water?
Enjoy the moment
Finally, eliminate stress from your family boat trip by simply enjoying the moment. Too often, we get worked up about what's going wrong instead of focusing on what there is to appreciate—a beautiful view, the company of loved ones, and a fun time on the water. Before you know it, you'll be back on land and wishing you could be cruising the ocean on your Monterey instead!
We hope that these tips will allow you and your family to spend even more enjoyable, stress-free days out on the water. Please be sure to share your own tips for beating stress in the comments below.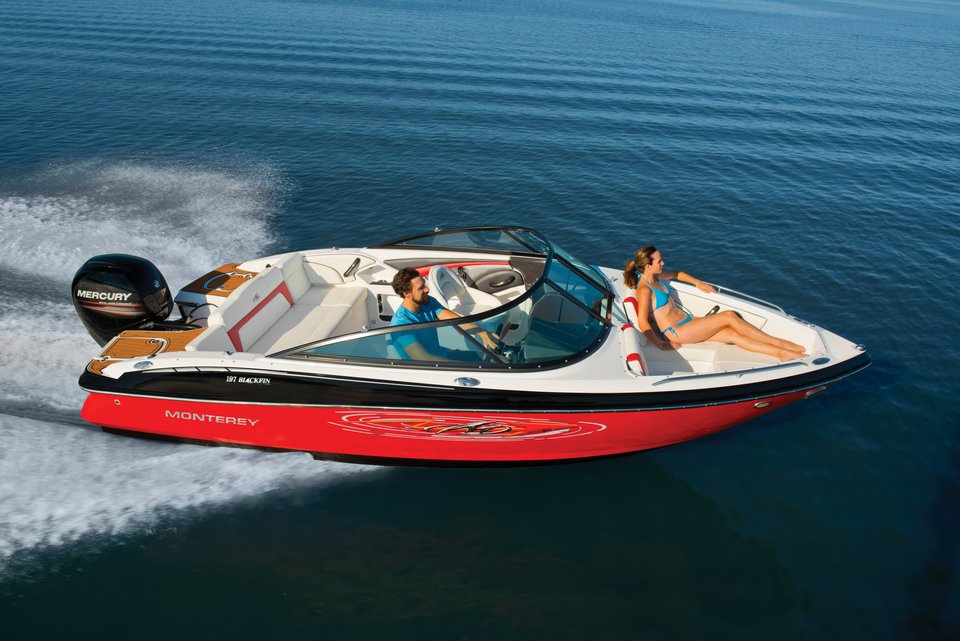 ---
Bookmark & Share
---
User Comments
Be the first to comment on this post below!