Humpbacks Meet the Big Apple
Wed, Dec 23, 2020 at 10:20AM
---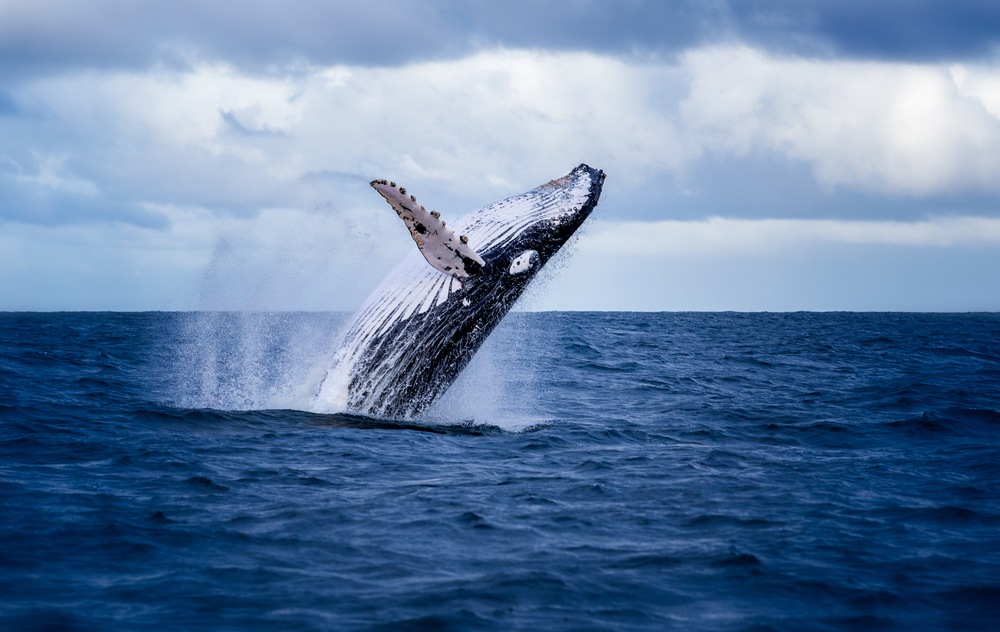 New York is known as a beautiful place to be during the holiday season - not just for humans but for marine mammals, too! This December, New Yorkers were treated to views of a humpback whale in New York Harbor, making a splash next to sights like the Statue of Liberty. Just read on to learn more about this latest whale sighting and why humpback whales love the Big Apple. Take a look.
A whale's winter wonderland
The much-talked-about New York Harbor humpback whale had a great time exploring local waters, with passerby snapping photos of the majestic mammal against backdrops of Battery Park and beyond - but just like many East Coasters, humpback whales usually prefer to travel south at this time of year to seek the warm sunshine closer to the equator in the Pacific, West Indies and more.
Why New York?
Over the course of recent years, humpback whales have become more common in New York and the Hudson River. Why the resurgence? Experts are pointing to cleaner water conditions as a result of more environmentally friendly regulations in the area - conditions that are not just more welcoming to whales, but to the delicious "seafood" they snack on, a.k.a. plankton!
How to spot humpback whales and other marine mammals this winter
You can catch this latest humpback visitor's escapades on social media - but if you want a chance to spot one for yourself, your best bet might be to explore the warmer destinations the humpback community is swimming toward at this time of year. Particularly popular whale-sighting spots include SoCal, Mexico's Pacific coast and Hawaii. If you are lucky enough to live in these areas and spot a whale in the wild while cruising, stop your boat and maintain a distance of at least 100 yards (or more, depending on the specific regulations of your unique locale), and admire from afar! Whales are among the largest sea creatures, after all, and their majestic movements can be appreciated even from a far distance.
From the comfort of your Monterey, impromptu whale-watching adventures are easier than you think! Keep an eye out and enjoy the thrill of wildlife watching, this winter and beyond. (Be sure to share any great snaps you capture along the way! We can't wait to see what you encounter.)
---
Bookmark & Share
---
User Comments
Be the first to comment on this post below!