Cruising & Golf Destinations That Are Way More Than Par For The Course
Sat, Jul 09, 2022 at 12:05AM
---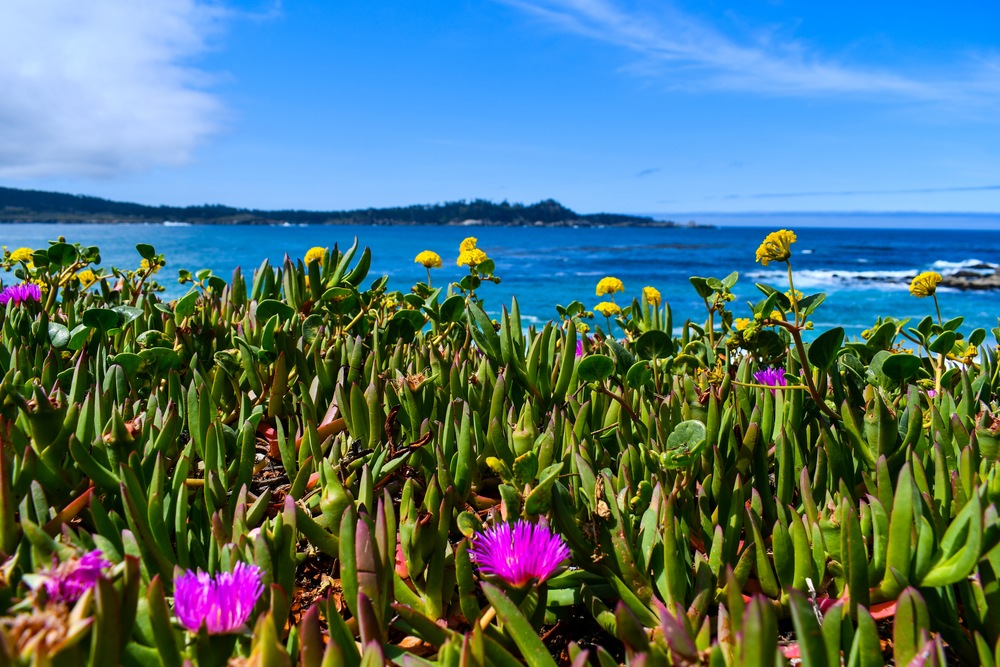 August is National Golf Month — but it's also the last full stretch of summer, the perfect time to soak in a few more rays on your Monterey. How do you choose between the two? That's a sweet problem with an even sweeter answer: you don't!
Pack your golf clubs on your Monterey and cruise to some of the country's most beautiful by-the-water golf courses, as recommended by Golf Magazine and Golf Digest's top courses lists. Who knows? Maybe there's a hidden gem that's been hiding just beyond your aquatic stomping grounds all along.
Pebble Beach, CA
You'll find Pebble Beach's Cypress Point Club hovering by the top of several best-of golf lists — and, well, it's easy to see why! Situated on the rugged Central California coast, Cypress Point blends the beauty of the Del Monte Forest with the vast, blue horizon it runs right up to.
When you're not working on your swing, the luxurious community of Pebble Beach offers plenty of beautiful architecture and scenic overlooks to enjoy. Of course, for many Monterey boaters, the real magic starts when you hit the water! The majesty of Monterey Bay (a pretty great name, in our humble opinion) is located just north of Pebble Beach, providing plenty of room for cruising, fishing, or even whale watching. In fact, late summer through early fall is actually the perfect time to see graceful humpbacks and killer whales — making now a great time to plan your combo golf-slash-wildlife adventure.
Bandon, OR
The drizzly climate characteristic of the Pacific Northwest makes for some seriously verdant landscapes — the best of which can be found in Bandon, Oregon and its rolling sea dunes. Here, the unique terrain lends itself to an excellent golf session. Once you're ready to kick back and relax, savor some local seafood and hit the water! Bandon's position on the Oregon coastline makes it a great setting-off point for all your Pacific Northwest adventures — like cruising along Oregon's most beautiful beaches and unique rock formations (including Cannon Beach, at the top of the state!).
Sheboygan, WI
A splashing golf vacation isn't reserved to saltwater boaters! Case in point? Sheboygan, Wisconsin, and the Whistling Straits golf course. According to Golf Magazine, this gorgeous (and very green) Midwest destination was designed to evoke the vibrant, rolling landscapes of Ireland — and that, it does. In between tee times, go cruising on Lake Michigan! Sheboygan is just far removed enough from lakefront hubs like Chicago, Milwaukee, and Green Bay so as to provide a more serene on-the-water experience you and your family (or fellow golfers) will love.
Long Island, NY
Cruising over on the East Coast — or perhaps need a weekend escape from the Big Apple? Long Island is home to several pristine golf courses, none much more than a hefty swing away from some of the best boating and fishing around! If you crave a true hideaway, cruise over to Fishers Island. Closer to Connecticut than Long Island proper — but still technically part of New York — Fishers Island golfing is renowned for its historical charm and proximity to the Long Island Sound, a choice spot for late-summer sportfishing.
Kiawah Island, SC
For golfers and boaters alike, there's something special about the Southeast — whether it's the hospitality, the balmy weather, or the diversity of landscapes ranging from idyllic marshlands to colonial landmarks. OK, it's actually a bit of it all!
Golfing on South Carolina's Kiawah Island means contending with beach winds, lagoons, and other natural features that Golf Digest calls "diabolical" by design. But that's not a bad thing — after all, isn't a fun challenge exactly what seasoned golfers want?
If the ocean views reel you in after you golf, you'll be happy to know that boating around Kiawah Island is just as fun! Stick around and explore the colonial facades of nearby Charleston, or meander further down the coast and fall in love with Hilton Head and Savannah. Either way, you've got plenty of Southern fun to discover — on and off the water.
What's your favorite place to golf by the water? Let us know, and share your snaps from the green — and the blue — with us on social media!
---
Bookmark & Share
---
User Comments
Be the first to comment on this post below!