Holiday Boating On California's Dreamy North Coast
Wed, Nov 01, 2023 at 3:25PM
---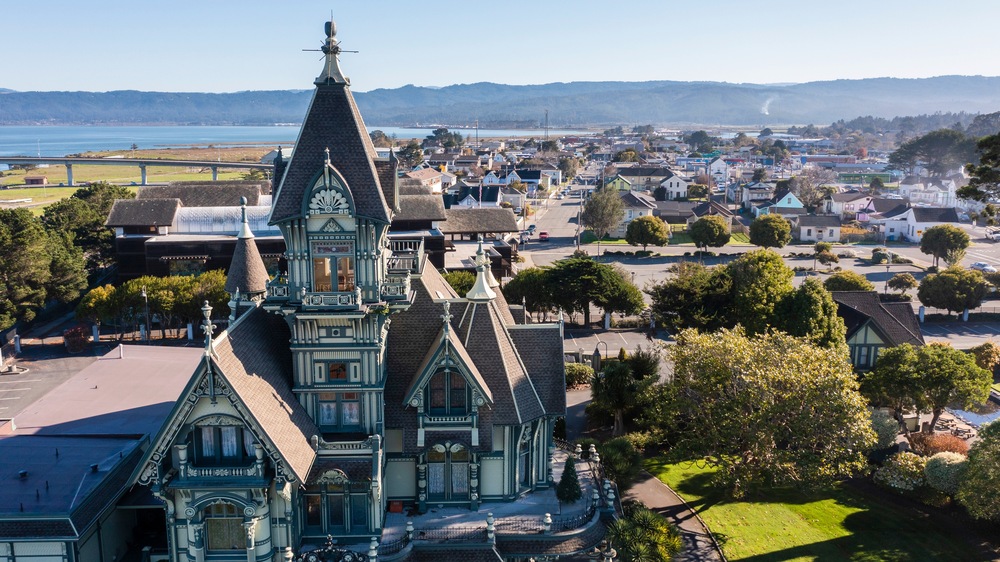 When you think of holiday vistas, the image of a snowcapped New England main street or cozy lakeside cabin might come to mind. And, well, they're classics for a reason! But for those of us boaters who call the West Coast "home," there's another way to immerse yourself in festive splendor — and enjoy some on-the-water time as you do it.
The northern coast of California boasts some of the state's most scenic coasts — minus the crowds that (understandably!) flock to some of the buzzier locales down south. So if you've been looking for a laidback place to bring your Monterey Super Sport Boat this fall and winter, it might be just the ticket!
Just read on to learn more about this one-of-a-kind destination — best enjoyed on your very own boat.
Victorian Views
There's something inherently festive about old, Victorian architecture. Maybe it's because the ornate, delicate details remind us of a gingerbread house. Or perhaps it has something to do with the Victorian era's influence on Christmas décor as we know it? As it turns out, the tradition of a perfectly trimmed Christmas tree (and additional décor from there) really took off in the 19th century, thanks to Queen Victoria and Prince Albert leading the way with the practice in Windsor Castle.
Either way, Humboldt County, California is home to an abundance of Victorian abodes — many of which are lit to perfection in time for the holiday season! But before exploring the vibrant displays come dusk (preferably with some hot cocoa to go), you'll want to hit the water.
Moody Cruising
Humboldt Bay's maritime climate lends itself to cool, drizzly winters — not your typical holiday scene, but certainly a pleasant atmosphere for those who like an atmospheric escape. Stunning coastal bluffs jut into the Pacific landscape, creating a dreamlike effect for a leisurely Monterey cruise.
Fall and winter are also the perfect time to find whales on the water, so take it slow and keep your eyes open for splashes breaking up the pristine horizon! You might just spot something special.
Want to get even closer to the water? Bring along a raft or kayak to meander along the region's rocky shores, or sign up for a guided group outing if you're new to the area!
Things Are Looking Up
One of the most impressive sights you'll look upon during your holiday visit to California's north coast? Trees — not Christmas trees, per se, but mighty, towering redwoods that line the state's most remote shoreline. Redwood National and State Parks are home to the world's tallest tree, the Hyperion, which is nearly 400 feet in height! With age estimates running up to 800 years, Hyperion is also older than the country itself.
The area immediately surrounding the tree is off-limits for preservation purposes, but there are countless trees to look up in awe at — whether you're strolling through the forest or enjoying the view from the water. This stretch of California is the kind of place where you can go to feel delightfully tiny. Who couldn't use a new perspective?
As you'll soon discover, there's nowhere quite like the northern corner of the Golden State — especially at this time of year. We hope that today's virtual tour gets your holiday season off to a scenic start!
---
Bookmark & Share
---
User Comments
Be the first to comment on this post below!