Happy Holiday Card Ideas, Monterey Style
Fri, Dec 10, 2021 at 10:34PM
---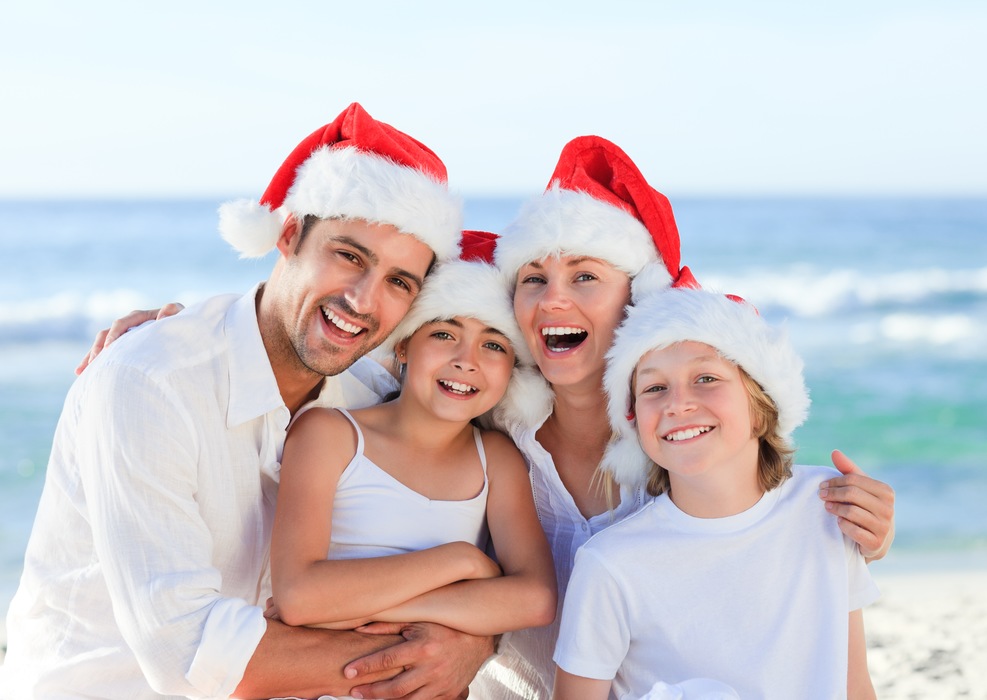 Whether you dutifully send out a family holiday card every year, or want to start a new tradition in 2021, one thing's for sure — your year-end photos should reflect your one-of-a-kind family! And if yours is a boating bunch, well, that might be the perfect theme for your festive card.
With today's technology, it's not too late to pose for fun holiday photos and send them out to your loved ones — whether online or through the mail. Either way, here are some of our favorite ideas for fun, boating-inspired holiday cards. (Tip: even if your boat's already winterized and you can't get on the water for some of these poses, you can still keep them in mind for next year!)
Collage Your Greatest Hits
One effortless option for your holiday card is to compile your "greatest hits" from your year on the water — pictures from the new places you traveled to, the wakeboarding feats or trophy fish you caught along the way. For the family whose greatest pastime is cruising together, this is a great way to update your loved ones and create a snapshot of your many adventures to remember for years to come.
Wakesurfing Santas
If you're looking for a festive way to put your stamp on this holiday season, hit the water Santa style! You and your family can don Santa hats as you wakesurf, waterski, wakeboard, or simply enjoy the ride from your Monterey. It's a hilarious visual and a tradition you can recreate year after year.
Santa's Sleigh
Speaking of your Monterey — why not convert it into Saint Nick's sleigh for your holiday photos? Load up your ride with neatly wrapped gifts (or prop presents!) and hop aboard for a sweet family photo. You can even enlist the help of a pooch or two to serve as reindeer guiding the "sleigh."
Furry, Festive Friends
Speaking of Fido...
If you're looking for a less conventional approach to the family holiday card, why not send out pictures of your furry family members like your dog or cat? There are a number of fun ways to dress up your pets for the season. They can don festive, Santa-laden Hawaiian shirts, reindeer antlers and red noses, or elf costumes (because who better than Man's Best Friend to serve as Santa's Helper?).
Christmas Sweater Crew
If your landbound for the winter, you can still gather around your boat and dress up in festive holiday sweaters! Some people may call them "ugly" sweaters, but there's something delightful about the colorful, whimsical, and, sure, sometimes tacky designs of these festive tops.
Winter Wonderland
Your Monterey is your home away from home, after all — and for a fun holiday card idea, you can deck it out in twinkling lights, inflatable holiday characters, and other seasonal trappings for the ultimate winter wonderland!
You make endless memories on your Monterey throughout the year, so why not celebrate them with a fun keepsake card? If you've taken boating-inspired holiday photos before, feel free to share them! We'd love to see your creative approach.
---
Bookmark & Share
---
User Comments
Be the first to comment on this post below!