Exploring Submarine Sinkholes
Thu, Oct 13, 2016 at 1:35PM
---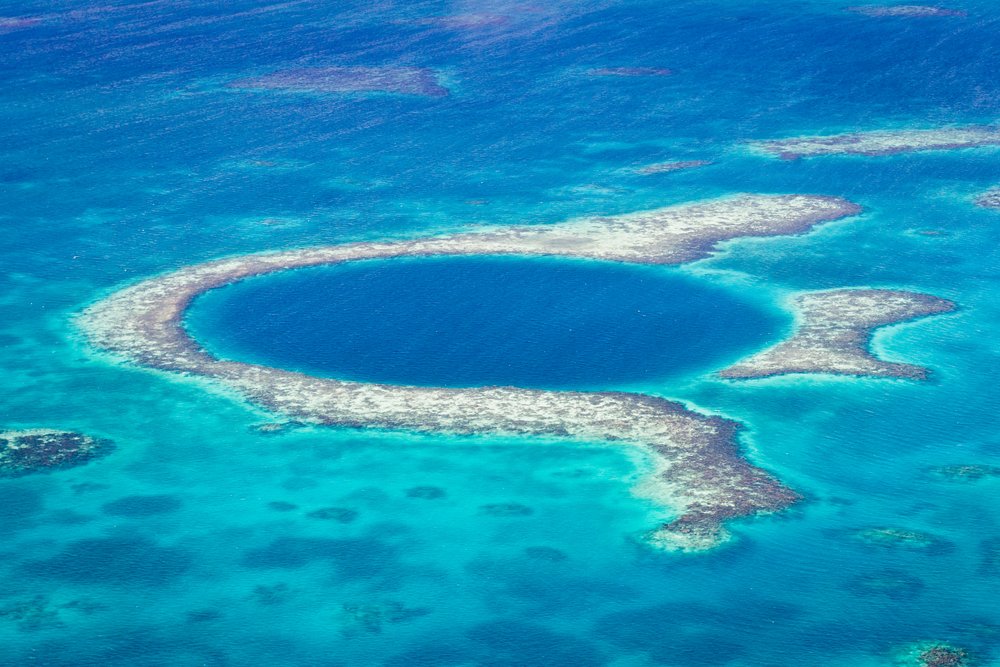 Dark, mysterious and spanning across up to 1000 feet, the "submarine sinkholes" of the ocean may appear like something out of a science fiction novel. But don't worry—while they're certainly intimidating, these natural underwater caves have a past that's grounded in geology.
Read on to learn more about submarine sinkholes—or blue holes—and how they wound up in some of the world's most famous oceans.
Remnants of the Ice Age?
Blue holes are some of the most distinct markers of Ice Age conditions, when sea levels were hundreds of feet lower than today's norms. The land that now forms these holes, or caves, was once above sea level—but erosion carved it out and into the ground, so that when sea levels rose, all that remained was an array of underwater caverns.
Famous sites
Today, the most substantial of these caverns are spots of special interest, thanks to their impressive depth, diameter and unique appearance—the deep blues of the caverns themselves contrast sharply with the surrounding light, shallow water. Especially famous blue holes include…
Dragon Hole, South China Sea: Earlier this year, scientists discovered the deepest marine sinkhole yet—the Dragon Hole, located in the Paracel Islands. At just under 1000 feet deep, this specific spot is known as the "eye" of the South China Sea.
Dean's Blue Hole, Bahamas: The runner up for world's largest submarine sinkhole is Dean's Blue Hole, found off Long Island in the Bahamas. The vivid contrast of the deep blue and surrounding turquoise water is especially apparent here, and it meshes with the famously unspoiled nature of the island's tropical coast.
Great Blue Hole, Belize: One of the most famous of its kind, the Great Blue Hole in Belize has been named one of the best scuba diving sites by famous explorer Jacques Cousteau. It also received top honors in 2012, when the Discovery Channel declared it to be one of the planet's most amazing places.
While diving at spots like Belize's Great Blue Hole might be best reserved for experienced divers, don't be afraid to visit these sites by boat to see them from the surface! It's an experience worth enjoying in person.
---
Bookmark & Share
---
User Comments
Be the first to comment on this post below!