East Coast Whale Watching With Monterey Boats
Fri, May 14, 2021 at 5:18PM
---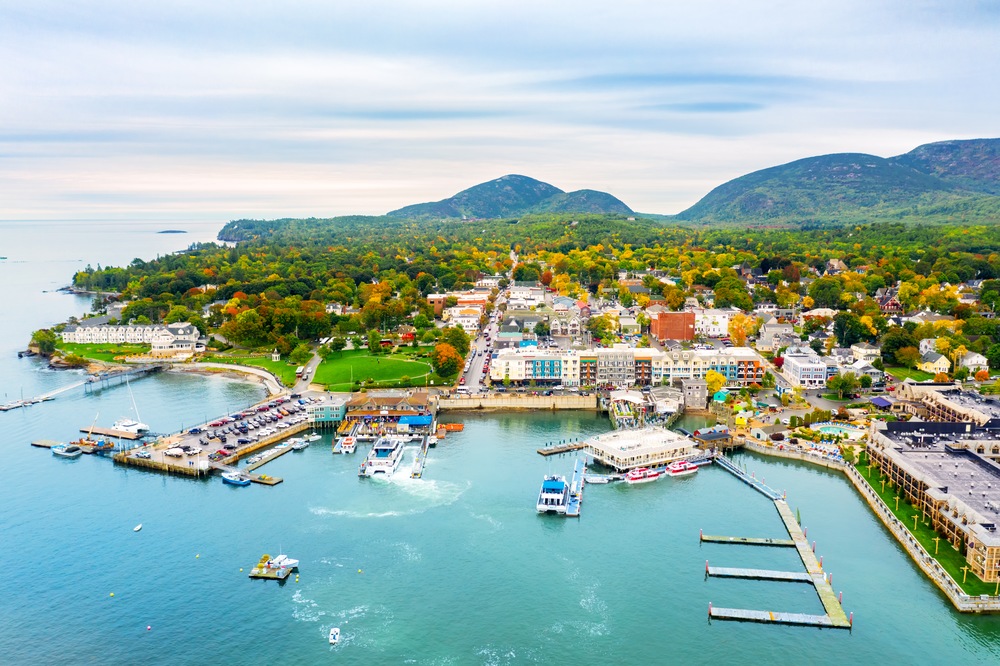 As much of the country begins to heat up, there are still plenty ways to enjoy a seriously cool adventure — and one of our favorites is an East Coast whale watching excursion on your Monterey Boat. The New England coast, defined by sweeping coastal bluffs and craggy outcrops, is a door to some of the Atlantic's most active feeding grounds, making this a must-see destination for wildlife lovers. (Of course, because nature is unpredictable, spotting a whale isn't always guaranteed — but a good time on your Monterey certainly is.)
Just read on as we share a few tips on how to achieve your perfect East Coast whale watching adventure!
Why We Love New England's Whale Watching Scene
New England's whale watching season has something special to offer everyone on board — even the history and literature buffs in the family! For example, the iconic novel Moby Dick relies on the local whaling industry for part of its storytelling. In fact, the Pequod itself sets sail from Nantucket, the small, charming island located off Cape Cod.
The main reason whales like to call New England "home" in the summer months is simple (and relatable): They have to eat! It's important that they fuel up well here, because come cooler weather, they'll be heading down south for mating season — making Florida and other Southern East Coast states a great pick for winter whale watching, by the way. But for now, New England states like Maine, Massachusetts, and Rhode Island are the star of the show.
A myriad of species can be found here in the teeming Atlantic waters. Humpbacks are a frequent favorite, because they are loud, playful, and like to breach (or jump) out of the water, so they make quite a spectacle for whale watchers! They're also voracious eaters, eating up to 3,000 pounds of food per day. Other species include finback, minke, and pilot whales, as well as the very rare right whale. For this endangered species, and all marine mammals in general, it is important to keep a safe space between your vessel and the whale (just call it "coastal distancing"). Slow down and don't move if you happen upon one of these beautiful creatures in the wild — not that you'd want to speed off, anyway.
A designated tour allows you to look for whales with the help of a professional guide, which is always handy to have — especially when you're seeking out a specific, breathtaking sight! However, boaters have certainly happened upon whales in the wild as well.
Where To Go
With so many beautiful coastal destinations in New England, how do you begin your whale watching cruise? The good news is, you can't really go wrong with any starting-off point — the best whale-watching tends to happen a bit offshore (20 miles is a popular distance for Maine's experienced boaters), so where you begin is more a matter of what you want to do during the day besides whale watching. And there's a lot…
In Maine's Bar Harbor, a row of charming downtown facades — restaurants, gift shops, you name it — runs up to the pristine Atlantic water. You can easily spend a day shopping, browsing, and savoring delicious local seafood. Or if a back-to-nature experience is more your style, the majestic Acadia National Park offers gorgeous hiking, waterfront views, and other breathtaking moments the whole family can appreciate.
Over in Massachusetts, Gloucester is a popular spot for whale watchers and cruisers alike. When you're not looking for wildlife, you can cruise along the coast and admire the rocky shore and idyllic lighthouse from the comfort of your Monterey. Cruising around Cape Cod, which packs plenty of oceanfront views into its iconic shoe-shaped silhouette, is another great option to consider.
Tips For Your Whale Watching Adventure
One of our top tips for whale watching is to throw on some layers! It's easy to forget, especially if you spend much of your time on New England's beaches (like Cape Cod) sporting a swimsuit and soaking up the warm rays. However, it can get much colder out on the water — and you might want to also bring along some extra dry clothes, just in case you get splashed while exploring. Polarized sunglasses can reduce the sun's glare and make it a little easier to spot the surface breaking, which is a tell-tale sign that a whale is coming up to say hi.
We hope that today's guide helps you discover all that East Coast whale watching has to offer! With your Monterey Boat, you've got a front-row seat to all the rugged, old-world charm of New England's shoreline.
---
Bookmark & Share
---
User Comments
Be the first to comment on this post below!