Which Water Sport Should You Try This Spring?
Sat, May 15, 2021 at 4:35PM
---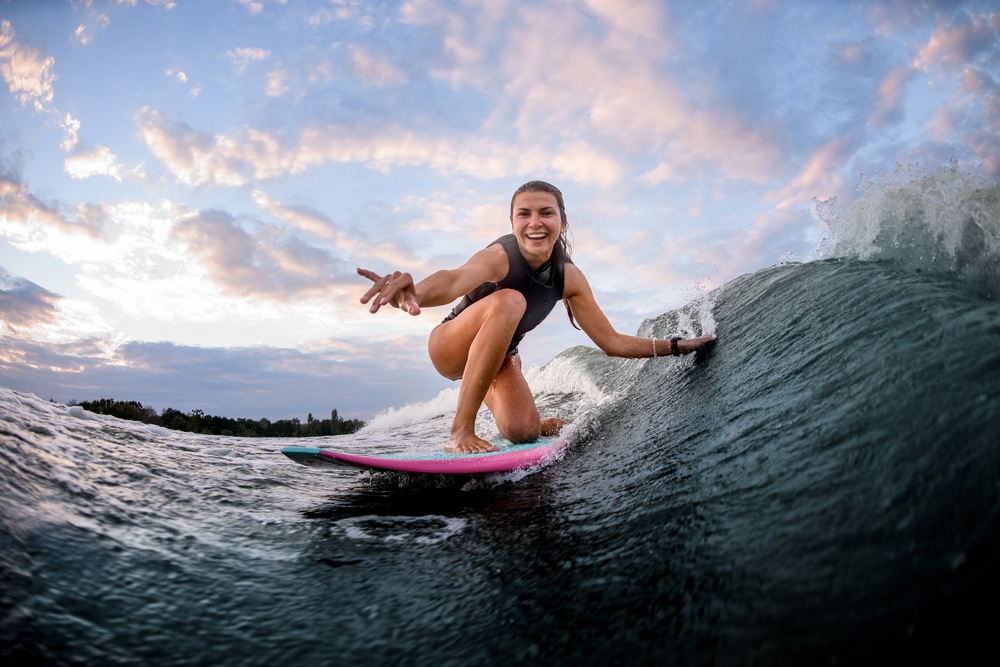 Finally, spring is here! As beautiful vistas bloom to life all around us (including some of our favorite cruising destinations), warmer water beckons us to jump right in with a wide variety of splashing water sports — and if you're feeling adventurous, we can help you pick the perfect one to try! Just answer the questions below to find the water sport that best suits your on-the-water style.
What is your favorite part about being on the water?
A) The sights and sounds, and observing how life slows down with the easygoing pace of the waves
B) Laughs with family and friends along the way
C) Showing off my skills and learning new maneuvers
D) Enjoying new experiences that go beyond your routine back on land
Water sports have a lot in common with how you approach other hobbies, like cooking. If you're preparing a new summer picnic dish, what is favorite type of food to try?
A) A simple, refreshing staple like fruit salad
B) A crowd-pleasing treat, like a new mac and cheese recipe
C) Something substantial enough to fuel an adventurous appetite, like a hearty chicken salad sandwich
D) Something totally new and elegant, like a vibrant seafood dish
What is your favorite type of book to bring along to the beach?
A) A nonfiction account of the local area or wildlife
B) A familiar classic novel
C) A fast-paced mystery
D) A sci-fi spy thriller
What popular boat name best describes your on-the-water style?
A) Serenity
B) Island Time
C) Second Wind
D) Seas the Day
What aquatic animal do you relate to most?
A) A leisurely moving manatee
B) A playful pelican
C) An energetic dolphin
D) A swift-swimming sailfish
What is your dream destination to boat to?
A) A lush tropical oasis, like Hawaii's Wailua River
B) A favorite family spot, like Lake Tahoe
C) A thrill-seeker's paradise, like Lake Havasu
D) A dazzling oceanfront city, like St. Tropez
Practicality plays an important role in choosing your next hobby or pastime. How much time do you want to spend learning your new water sport?
A) As little as possible
B) A few tips and tricks are all I need
C) I'm open to picking up a new sport and learning about it along the way
D) I love the challenge of figuring out something completely new to me
If you answered mostly As…
You might be a natural-born kayaker! You already have a major appreciation for the water, and enjoy the simple pleasures of exploring it at your own tempo. That isn't to say that kayaking cannot be challenging (pick the right spot and you can encounter some serious swells and exciting obstacles to paddle past!), but it is easy to pick up and learn at a pace that works for you. Plus, you don't need too much equipment to get started — simply a kayak, paddle, and a spirit for easygoing adventure. You can easily bring your kayak aboard your Monterey to hop on and explore narrow, meandering paths you encounter on your cruise.
If you answered mostly Bs…
Try tubing this spring! It offers the thrilling aspect of towed water sports, without requiring too much handiwork on your part — since all you need to do is hold on and enjoy the ride. You can easily pick up new tubes to allow for double tubing with a friend or family member!
If you answered mostly Cs…
If you haven't already tried wakeboarding, now is the time to hop on board — literally! This water sport is a beloved go-to for many boaters, and it's easy to see why. It can be enjoyed by all ages, but is also a serious sport that can be mastered with lots of practice.
If you answered mostly Ds…
You have a flair for the new, the novel, and yes, sometimes the flashy. Who can blame you? High-tech water sports like water jet packs and hover boards give you a chance to step into the future of aquatic thrills with ease. You seem like someone who enjoys being ahead of the curve, so consider giving one of these advanced toys a go!
We hope that today's quiz helps you choose the perfect, splashing water sport to try this spring! Of course, the opportunities are unlimited — so try your "perfect" sport based on these results, or choose something totally different. Either way, your Monterey guarantees an amazing time on the water.
---
Bookmark & Share
---
User Comments
Be the first to comment on this post below!