Discover Gold Rush Gems On Your Monterey Boat
Sat, Oct 29, 2022 at 9:00PM
---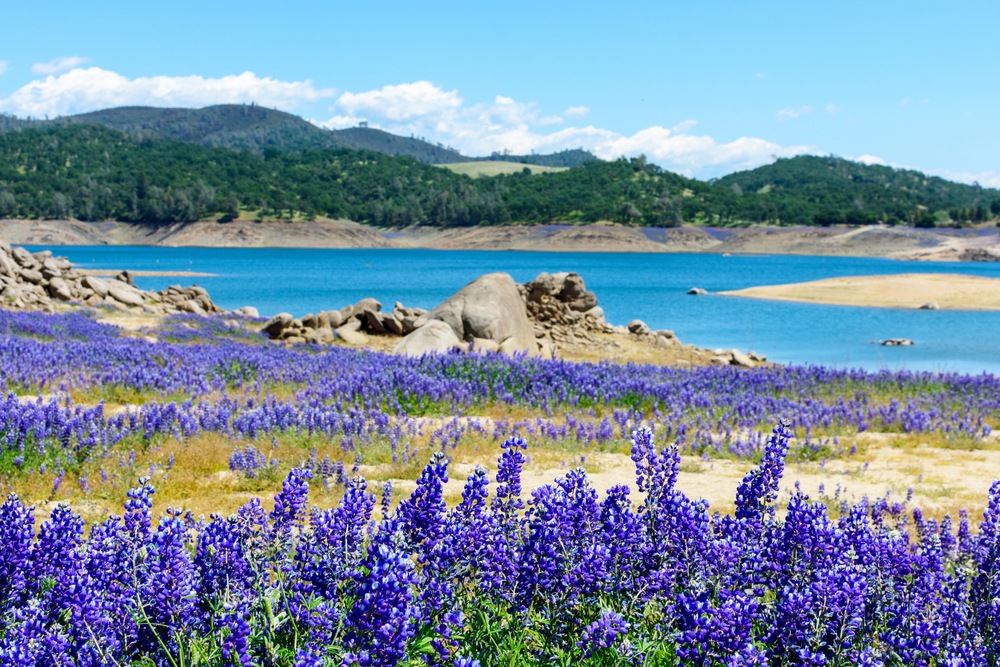 Nearly two centuries ago, hundreds of thousands of travelers traveled to California with glimmering visions of gold in their eyes — the Gold Rush was here, and they weren't going to miss out on the loot hiding in the young state's rocky terrain.
Today, traveling to the Golden State isn't necessarily the best prospect (pun intended!) for finding the gem it's named for. Yes, gold panning is still a fun family you can do while you're in town, but it's not necessarily going to get you rich. Traveling to Gold Rush country with your Monterey sport boat will, however, give you a front-row seat to some of the country's most beautiful, secluded waterways — and isn't that quite the treasure in itself?
Nestled among California's rolling foothills are several aquatic gems worth visiting for the view — and some splashing fun, too. Just read on as we share a few of our favorite such spots.
Lake Tahoe
You might already know that Lake Tahoe is a great destination for boaters, anglers, and adventurers of every sort — but did you know that it's right next to Gold Rush country, too? Lake Tahoe is actually located on the eastern edge of the Sierra Nevada goldfields, so you can easily pair a trip to the lake with a trek through Gold Rush history.
At this time of year, you'll start to see much of Lake Tahoe turn into a sparkling, winter wonderland. But during the summer, it's a hotspot for boating, wakeboarding, and any attraction you can think of — a reputation it gained post-Gold Rush, when residents of the newly formed San Francisco would flock to Tahoe for vacation time. Hey, it's a classic getaway spot for a reason!
New Melones Lake
Another Sierra Nevada gem, New Melones Lake is worth a visit if you find yourself in Sonora, aka "Queen of the Southern Mines." The city's historic downtown is a great place to shop, tour, or grab breakfast before cruising the hilly shores of New Melones — which, by the way, the Best Fishing in America guide considers one of the top spots for fishing largemouth bass in Northern California.
Scotts Flat Lake
Scotts Flat once served as a historic mining district during the Gold Rush — but today, it's best-known as an alpine escape perfect for savoring a slower pace with paddleboarding or fishing. In fact, this year, Only In Your State ranked it No. 1 on its list of Gorgeous Northern California Lakes.
Folsom Lake
One of the larger lakes on our Gold Rush itinerary is Folsom Lake, located northeast of Sacramento — California's capital and a major piece of Gold Rush history. In fact, it remains California's capital today due to the central role it played in the state's development all those decades ago.
Many beautiful photos of Folsom Lake come from its springtime bloom of lupines, the purple bluebonnet flowers that come to life every April. However, Folsom Lake is just as beautiful at any other time of the year, too. Plus, on warmer days, it's a great place to practice your wakeboard or waterski runs, as the spacious central body turns into two smaller legs that provide plenty of long, sweeping curves to explore.
American River
One of the most important pieces of Gold Rush history happened in 1848, on the South Fork of the American River. Here, during the construction of the Sutter's Mill sawmill, gold was discovered for the first time — setting off a surge of hopeful prospectors looking for gold in and around the area. The size and topography of the American River makes it better for smaller boating adventures like paddleboarding or rafting — the perfect accompaniment to a Monterey tour of larger bodies of water nearby.
Gold jewelry might be a popular gift option for the holiday season — but in our book, a trip to these destinations might be even better! We hope that today's virtual tour helps you discover a fun, unsung slice of California's boating scene.
---
Bookmark & Share
---
User Comments
Be the first to comment on this post below!