5 Hidden Gems for Boaters
Thu, Feb 04, 2016 at 9:05AM
---
For boaters who desire some time off from their daily routine, there are thousands of spots around the world worth cruising to—some more popular than others! However, we know that sometimes the best destinations are the ones we don't hear much about. Read on for our five favorite hidden gems worth a visit in 2016.
Salt Cay, Turks Islands
Grand Turk Island may be the most famous and well-visited of the islands at Turks and Caicos—but its slightly smaller neighbor, Salt Cay, is just as worthy of a visit! Salt Cay—whose name comes from the salt pans that cover much of the island—is a must-visit spot for those desiring a quieter, more natural getaway on the water. It's a great place to take a break, enjoy the view and look for the humpback whales that are known to frequent the area. Its beautiful landscape and quiet, serene atmosphere makes Salt Cay the perfect addition to any Caribbean excursion.
Lake Kissimmee State Park, Florida
Central Florida may be known as a playground for kids and kids-at-heart who love the sights, sounds and thrills of area theme parks—however, local boaters know the area is very much an aquatic sort of playground, too.
Take Lake Kissimmee State Park, for instance. Centrally located (so you're never too far from your hotel or theme park), Lake Kissimmee State Park offers a unique getaway for boaters who wish to get away from the hustle and bustle of roller coasters and theme park fun—at least for a little while! Whether you choose to look for wildlife or cruise around the lake at sunset, this is an ideal location for some much-needed reflective time on your next Central Florida vacation.
Lake Powell, Utah/Arizona
If you live in (or frequent) the American Southwest, you may have been to Lake Powell once or twice. This manmade reservoir serves as a sort of oasis, a welcome and refreshing break from the drier landscape that surrounds it—and the canyon view from the water is nothing short of spectacular!
Of course, with so many unique spots to try in Lake Powell, there's a good chance you haven't experienced all this one-of-a-kind lake has to offer. The peaceful Chaol Falls, for example, are worth visiting if you crave a quiet and serene experience. Bullfrog Bay is another great spot if you're in the mood for fishing—and enjoying a beautiful rocky landscape while you're at it.
These are just a few of the must-see spots you'll find in Lake Powell—come ready to explore and perhaps you'll find your own!
Orange Beach, Alabama
You might not think that Alabama could be home to beautiful, white sand beaches and sweeping blue seascapes… but think again! Orange Beach, Alabama offers all of this and more. Named for local orange groves, this serene slice of Alabama is home to both protected bays (perfect for your favorite water sports) and access to the open ocean, so it serves great as either an enjoyable rest stop or a bona fide destination of its own.
Angel Island, California
If you're interested in seeing the characteristic San Francisco skyline and surrounding attractions from a wholly new point of view, consider cruising to Angel Island. Located in the San Francisco Bay, Angel Island is accessible only by boat—so it's a welcome breath of fresh air you'll be sure to enjoy in the midst of your trip to the city. You can sit down and enjoy the view, go hiking or enjoy an overnight camping stay—it's all up to you here at Angel Island.
Have you been—or are you planning to go—to one of these unique spots? If you're interested in mixing things up this year, these destinations are definitely worth considering. We hope this list helps you find and plan the trip you're dreaming of!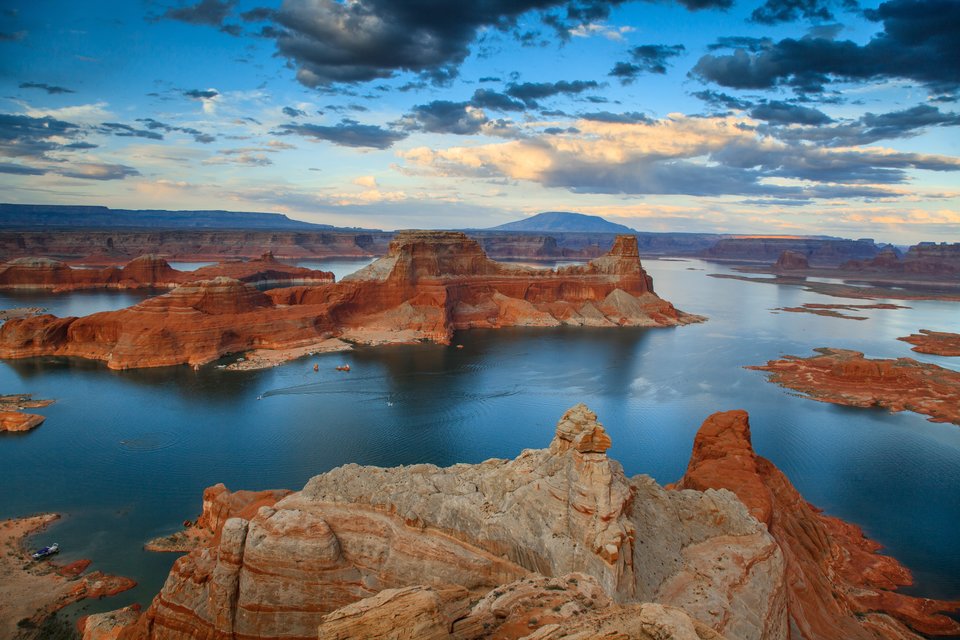 ---
Bookmark & Share
---
User Comments
Be the first to comment on this post below!