Cruising For Flavor: Monterey's Guide To Top Sandwich Destinations
Thu, Aug 05, 2021 at 5:00PM
---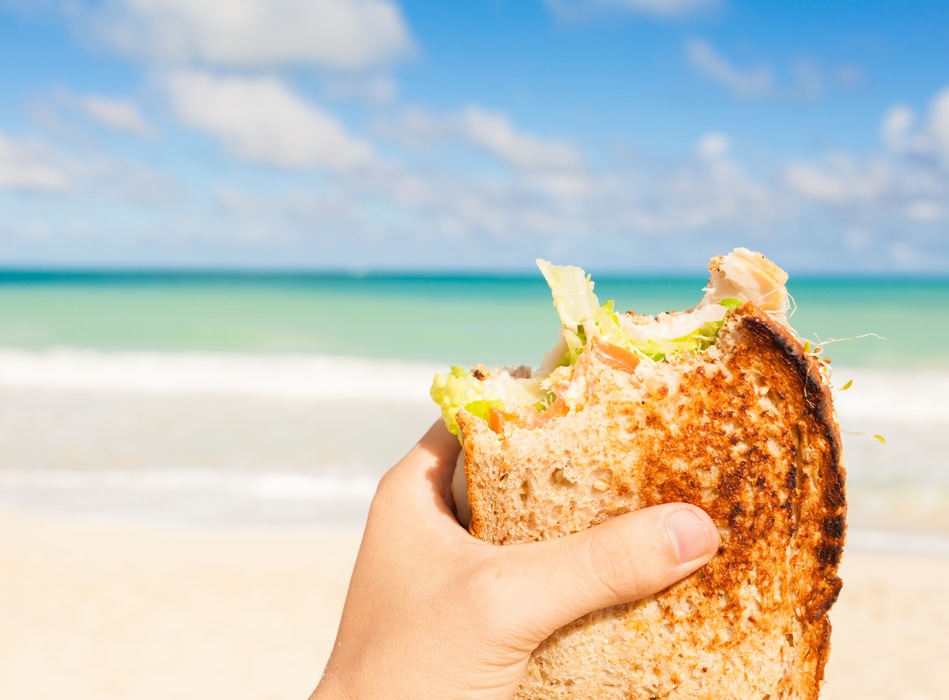 Late-summer adventures call for some serious fuel — preferably something hearty, yet portable enough to enjoy between wakeboard runs and island excursions. Fortunately, National Sandwich Month is here to remind us of the simple pleasure of a delicious, handheld meal — this August and all year long.
In honor of this just-for-fun holiday, we're taking a virtual, coast-to-coast tour of destinations known for their sandwiches. Just read on for some flavorful inspiration!
SoCal: The French Dip
Offshore, Southern California is home to a lively fishing scene and abundant charm via the dreamy Channel Islands — but back on land, when you've worked up an appetite, a thriving culinary oasis awaits. One of the most popular sandwiches SoCal has to offer is the French Dip. Though it's not quite clear which Los Angeles restaurant originated the juicy, comforting sandwich — both Cole's Pacific Electric Buffet and Philippe the Original claim that honor — the French Dip has an undeniable tie to the American city, despite what its name might suggest.
To get a taste of this Pacific classic at home, you will need French bread and thinly sliced roast beef (though you can always add swiss cheese and onions for a flavorful touch!). Be sure to save the juice from cooking your beef to turn it into a delightful dip — hence the name of this simple, savory sandwich. Pairs perfectly with a breezy day on the boat or a gorgeous West Coast sunset.
The Carolinas: Pulled Pork
Whether you're enjoying a leisurely day meandering around the Outer Banks, or indulging in some offshore fishing east of charming Myrtle Beach, one thing's for sure — some of the Carolinas' best barbecue awaits you back on shore. The pulled pork sandwich is one of the best options to reach for — sweet, tender, and instantly satisfying after your high-octane activities have worked up an appetite. While you can totally enjoy this saucy staple from the comfort of home, wherever you happen to be, it's a special treat if you are in the Carolinas — especially since an abundance of dockside cafes provide easy access to boaters on the go!
New York: Pastrami On Rye
The last days of summer cruising or beaching on Long Island's shores happen to pair perfectly with an iconic staple from the city — pastrami on rye, that is. The smoky sliced brisket meets the bite of the rye for an exciting medley of flavor and texture. It's the kind of meal that makes a day on the water even better, fueling adventurous runs on Manhasset Bay, whale watching off Montauk — you name it! While there's nothing quite like a pastrami on rye from your favorite deli, prepping it at home might be more practical for adventures more than a stone's throw from the city. Why not start practicing your perfect pastrami creation now?
Florida: Cuban Sandwich
From the Florida Keys to Tampa Bay to Miami, one popular pick you'll find throughout the Sunshine State is the Cuban. Ham and cheese are the stars of the show here, but the bread matters too — you'll want to use local bread and press your sandwich in a panini grill before caling it Cuban. Once you have it down (or find your favorite local café to do the prep for you), you're equipped to enjoy the best cruising, fishing, and exploring Florida's waters have to offer! Perhaps there's such an active on-the-water scene here because local boaters are well-fueled by delicious sandwiches like the Cuban…
The Southwest: Torta
Against the hot, dry backdrop of the Southwest is an occasional oasis for boaters — lakes Mead, Havasu, and beyond offer splashing fun in the form of wakeboarding, waterskiing, and so much more. Nothing goes with the sunny lake locale quite like a torta, a traditional Mexican sandwich that serves up chicken, veggies, cheese, and a flavorful cream or salsa between a pair of football-shaped rolls. The bigger, the better when it comes to tortas — enjoy one solo after a long day of wake sports, or share with the family as you relax on your Monterey! If you can't make it to the Southwest for a splash of late-summer boating, nothing will transport you quite like this flavorful local comfort food.
What's your dream destination for a good sandwich? Whether you're cruising there this summer, or simply enjoying at home for now, here's to your favorite flavors this month and throughout the year!
---
Bookmark & Share
---
User Comments
Be the first to comment on this post below!