Christmas, Hawaii-Style
Fri, Dec 22, 2017 at 11:55AM
---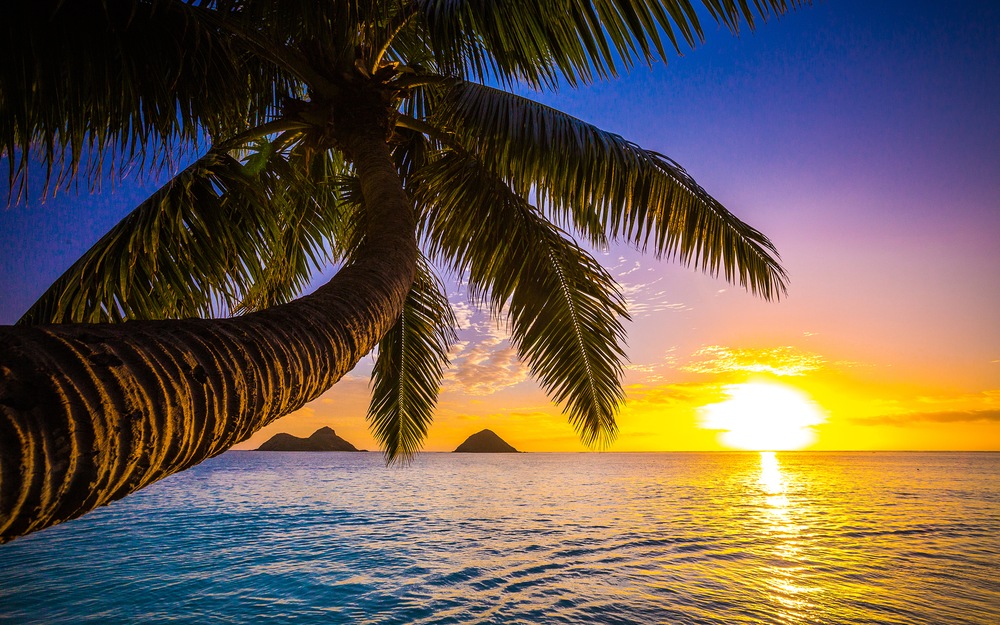 Mele Kalikimaka is the thing to say, on a bright Hawaiian Christmas day…
Those famous lyrics sung by Bing Crosby can't help but add a festive, tropical feel to our holiday season. But if you want to do more than simply sing about Hawaii this season, well—you might just have to make a visit!
Whether you're seeking to escape the cold, or simply want to experience a new take on your favorite holiday, on-the-water thrills and beautiful weather abound in Hawaii. We're taking a look at some key highlights in today's blog.
Honolulu City Lights
Hawaii's capital is known for its beautiful resorts and beaches—but come Christmastime, the city illuminates with lights and decorations that make it even more awe-inspiring.
The "Friends of Honolulu City Lights" event combines Hawaii's local charm with the festive flourishes we've come to know and love at this time of year. Of course, they don't come without tropical twists fitting for a Hawaiian celebration—on many ornaments and décor pieces, you'll find that Santa is not bundled up with a hat, suit and boots, instead sporting a more casual look: an unbuttoned red top, bare feet and a "hang loose" gesture. What else do you expect from such a warm, surf-happy place?
Be sure to stay up-to-date with all the events going on—on Friday, December 22nd, for example, there will be a free milk and cookies night for all!
Christmas Luau
Another great feature to enjoy is the abundance of Christmas-themed luaus. Resorts such as Paradise Cove put on fun, holiday-themed shows that combine traditional Hawaiian dance with the seasonal spirit of cheer.
Maui's Banyan Tree Lights
The Lahaina Banyan Tree at Maui is the country's largest—and, at Christmastime, it comes alive like nothing else. Its long, twisting branches are carefully adorned with lights that set the entire space aglow, creating a festive environment to explore and enjoy with family.
Seafaring Santa
Like we said—Santa in Hawaii is not your typical St. Nick! When he comes to visit in Hawaii, you'll often find him sporting casual shorts… and instead of arriving by traditional sleigh, he comes via water in a canoe of his own!
A new way to see holiday colors
Of course, we can't forget to mention the natural beauty that abounds in Hawaii. While you might be having a "white Christmas" back at home, the vistas here are anything but monochromatic. See brilliant blues and tropical hues as you plunge into the water to go snorkeling, or speed around the shoreline on a pair of water skis. For a water lover, you'd be hard-pressed to find a more fitting place to spend the holidays.
This holiday season, set your clocks to "island time" and enjoy the ocean breeze. A new kind of holiday tradition is calling.
---
Bookmark & Share
---
User Comments
Be the first to comment on this post below!