Camping with Your Monterey: Our 5 Tips
Fri, Nov 20, 2015 at 11:15AM
---
Do you have a family camping trip on your mind? It's not too late in the season to enjoy a night or two in nature, exploring new destinations surrounded by friends and family! To make your next camping trip extra special, we recommend cruising up to your campsite in your very own Monterey. We've got a few tips for making the most of your boat-in camping trip this November.
Know your destination
One of the most important things to keep in mind before your boat-in camping trip: know where you're going! It's always easy to pick a destination, but the second part—planning your trip, knowing where to pull in, and preparing for possible weather conditions—takes a bit of research. A lakeside campsite in Florida will differ greatly from one in New York, especially at this time of year. Visit the website of the campsite you're thinking of (or give them a good old fashioned phone call!) to get a feel for where you'll be laying your head at night and what the campsite does or does not provide so you can prepare accordingly. By getting this bit of planning and research done early, you'll be able to focus your energy on the important part of your trip—having fun!
Bring the right clothes
As you would in any camping trip, you'll want to bring the right clothes for the occasion. Long shirt sleeves and pants in lightweight materials are perfect for keeping your body shielded from the sun and insects—though some sunscreen and bug spray on top never hurts! For your boat-in camping trip, however, there are even more factors to think about. Since you'll be spending a fair amount of time on or near the water, it's important to bring several extra sets of dry clothes and even quick-dry shirts and pants, if possible, for fun on the water. Keep your extra clothes in a dry, separate space to ensure that they're ready for wear when you are.
Prepare simple food for the trip
When it comes to camping, we all may have cravings for elaborate meals by the campfire—but more often than not, the simpler the better! Pack and prepare easy foods that everyone can enjoy, such as camping classics hot dogs, beans, and even pre-cooked meals you can reheat like chili or a hearty pasta dish. Also be sure to bring plenty of bottled water and dry snacks to last the duration of your camping trip; cereal, granola bars, coffee and trail mix are at the top of many campers' packing lists. Keep these foods safe and fresh in an airtight container until you're ready to eat.
Bring tools for fun
There are certain tools and items—some practical, some purely for fun—that you'll want to bring with you on your camping trip. Sleeping bags, flashlights, bug spray, sunscreen and a tent are just a few of the must-have items you should be bringing. For fun, bring the water toys or games your family loves—whether those are a swim mask and fins or your very own jet ski. This is the time to use it!
Avoid over-packing
A great tip is to simply avoid over-packing. If you know how long you're going to be camping, you can plan accordingly and only bring enough food to last you the one, two or three nights you'll be out. The same idea goes for clothes—while you will want to bring a few extra sets, you don't need to bring too many outfit options (you'll be spending most of your time outdoors or on the water, anyway!). By freeing up space below deck, you will be able to avoid frantic searching for items later on.
We hope that our tips can help you and your crew enjoy your next boat-in camping trip!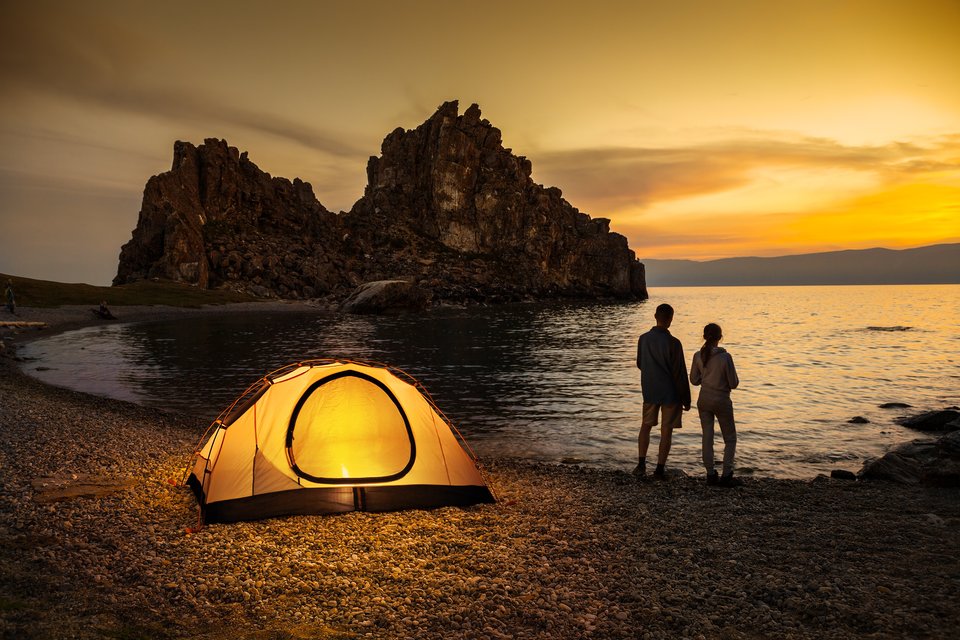 ---
Bookmark & Share
---
User Comments
Be the first to comment on this post below!