Boat Shopping Season: Our Best Tips
Tue, Dec 01, 2015 at 3:45PM
---
As you may know, winter is one of the best times to purchase a new boat. Traditionally lower demand means that boats will go for less during the winter months—and a new boat makes a great gift! Of course, if you're buying a new cruiser for yourself, you will be able to enjoy a "head start" for the spring season, which is a big plus.
No matter why you're shopping for a new boat, however, there are a few things to keep in mind that can make the process easier and more effective. Read on to see our best tips for boat shopping this season.
Take advantage of online resources
When it comes to smart shopping this season, online resources are some of the best tools to take advantage of. With internet access and a general idea of the boat you're looking for, you will be able to find pages, videos, articles and other resources full of information that's relevant to you and your purchasing decision. By sifting through photos and comments posted by actual boat owners, for example, you will be able to get a better idea of what you might be buying.
At Monterey, we appreciate the value of online research in the boat buying process. In addition to providing detailed information about all of our models, we also offer virtual tours of every boat—so that you can get the on board experience without ever having to leave your house! While we recommend that you still stop to tour the physical boat before purchasing, taking a virtual tour beforehand is a great way to familiarize yourself with the model and better understand what you're looking for.
Know your budget
Of course, budget is always a major consideration when purchasing a big ticket item—namely, a new boat. However, a new boat may not be out of reach! Know your budget (leaving room for additional purchases like insurance, water toys and anything else you might need) and stick to it as you search. You may find that there are more boats within your price range than you first thought!
Envision yourself on the boat you want
During the boat buying process, the most important thing you can do is to actively envision yourself (and your family or friend group) on board the boat you're considering. This, of course, requires knowing your needs and want. Is your boat more for fishing or nighttime parties with friends? Do you value storage and below deck space over length? These are the questions you should ask yourself before embarking on the boat shopping journey.
Once you've determined the type of boat you want, take time (by taking virtual or physical tours and looking at pictures/videos of the model) to picture yourself and your passengers on board. By doing this, you will be able to make more confident purchasing decisions and narrow down your options, if necessary.
We hope that these smart shopping tips can help you find the right boat for you this season! Browse through our website today to get started and find models that suit your needs.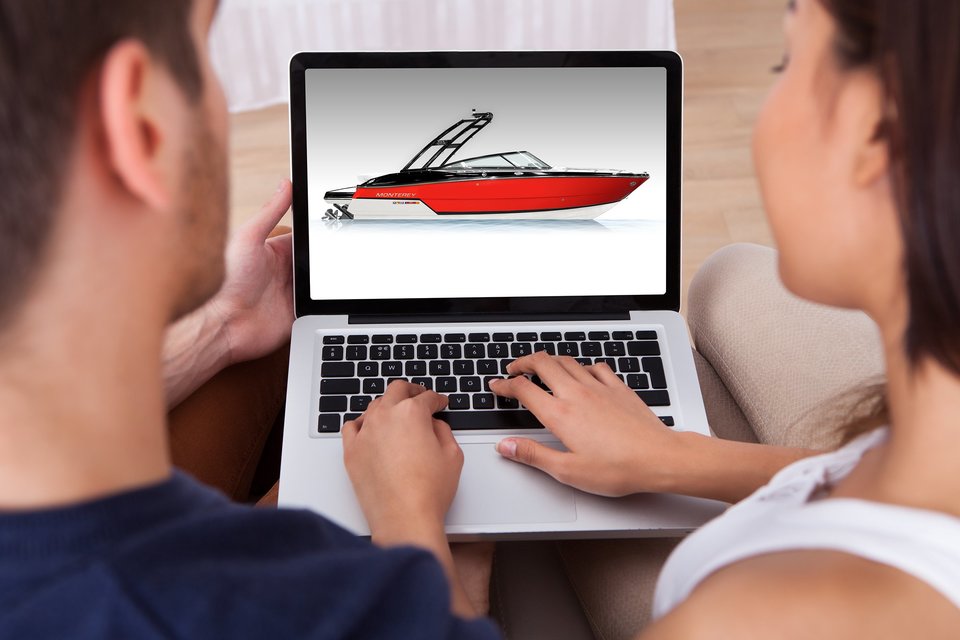 ---
Bookmark & Share
---
User Comments
Be the first to comment on this post below!