What Was The First Sunscreen Ever?
Wed, May 18, 2022 at 9:40AM
---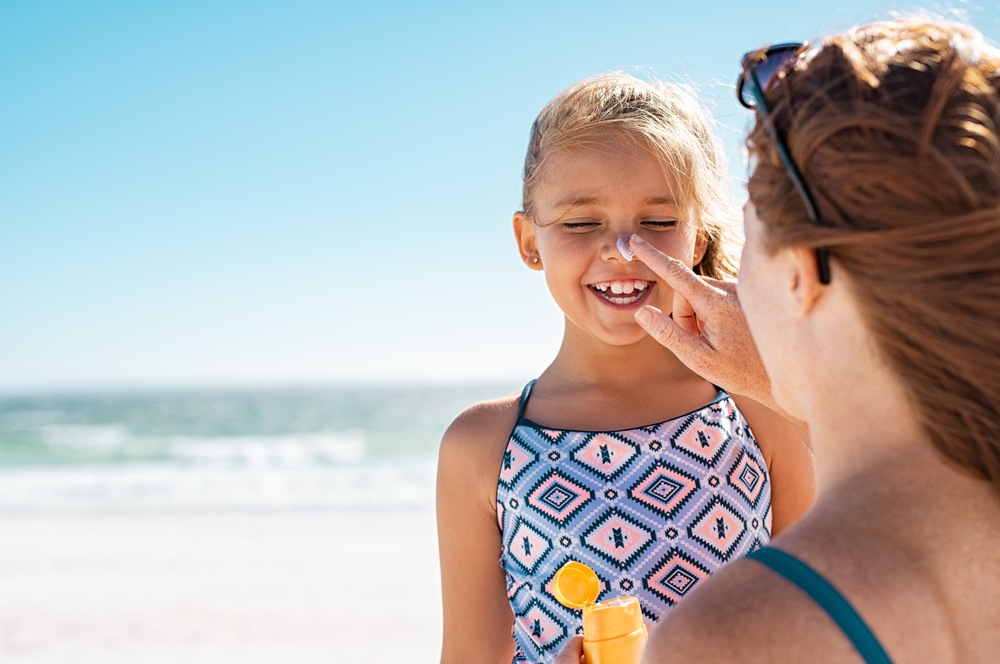 Summer may not officially begin until June 21 — but chances are, you're already out there feeling the heat and getting a head-start on your Monterey adventure! If the itinerary calls for sunshine (as the best summers do), you'll want to slather on the sunscreen and reapply as needed throughout the day. Not only will this help you avoid a pesky sunburn that gets in the way of your cruising plans, but it will also help your entire body feel and function its best for many more summers to come!
Today's sunscreens come in many different varieties — including reef-safe, to protect the underwater environment, and waterproof, to keep you covered as you wakeboard, wakesurf, and swim. There are sprays, creams, balms, and even special sunscreen options for your lips and scalp — a must, if you're going without a hat.
Feeling overwhelmed? Don't worry: as long as you pick a broad-spectrum option with an SPF of at least 30 (the American Academy of Dermatology's recommendation), you'll be doing your skin a major favor it will thank you for later!
Of course, it wasn't always this easy — or safe. Here's a look back at some of the creative ways people tried to cover up from the sun throughout history.
Olive Oil In Ancient Greece
According to the Journal of the American Medical Association, the Ancient Greeks turned to olive oil to protect their skin from the sun. Though we know today that olive oil wouldn't protect your skin from the sun's harsh aging and burning rays, it could be that the Greeks — whose culture has long loved the olive and its many health benefits — used it to help soothe the skin after exposure.
Ancient Egyptians' Herbal Blends
Another ancient civilization used local plants for sun protection, too. The Egyptians opted for a blend of rice bran, jasmine, and lupine — which, again, wouldn't work as adequate sun protection by today's standards, but did have some skin-happy properties.
The Sama-Bajau Seafarers' Protective Paste
According to modern sunscreen brand Supergoop, the Sama-Bajau people of Southeast Asia combined water weeds, rice, and spices to create a paste for keeping the sun's rays at bay. Today, the group is well-known for their stilt architecture and on-the-water homes which can be observed throughout the island region.
20th Century Innovations
It wasn't until the 20th century that sunscreen as we know it first appeared... and even then, things weren't perfect. The first such product came from Australian chemist H.A. Milton Blake in 1932 — and during World War II, the U.S. Military's Benjamin Green invented a red, petrolatum-based sunscreen (Red Vet Pet) to protect soldiers in the sunny Pacific. This particular sunscreen was refined by Coppertone, going on to become one of the major brands people use today.
In the decades that followed, new varieties of sunscreen — from waterproof, to reef-safe — were invented to maximize benefits for both users and the environment.
A Bonus Tip
One other modern convenience they lacked back in the day: refrigeration! You can toss a bottle into your on-board cooler or ice box to cool it down on hot, sunny days on the water — not only will this prevent high temps from breaking down the sunscreen's efficacy, but it will also make for an extra refreshing application.
Feeling extra thankful for your trusty tube of sunscreen? Cover up for cool comfort and healthy skin, this summer and all year long!
---
Bookmark & Share
---
User Comments
Be the first to comment on this post below!