A Day At The Fair With Your Monterey Boat
Wed, May 18, 2022 at 9:40AM
---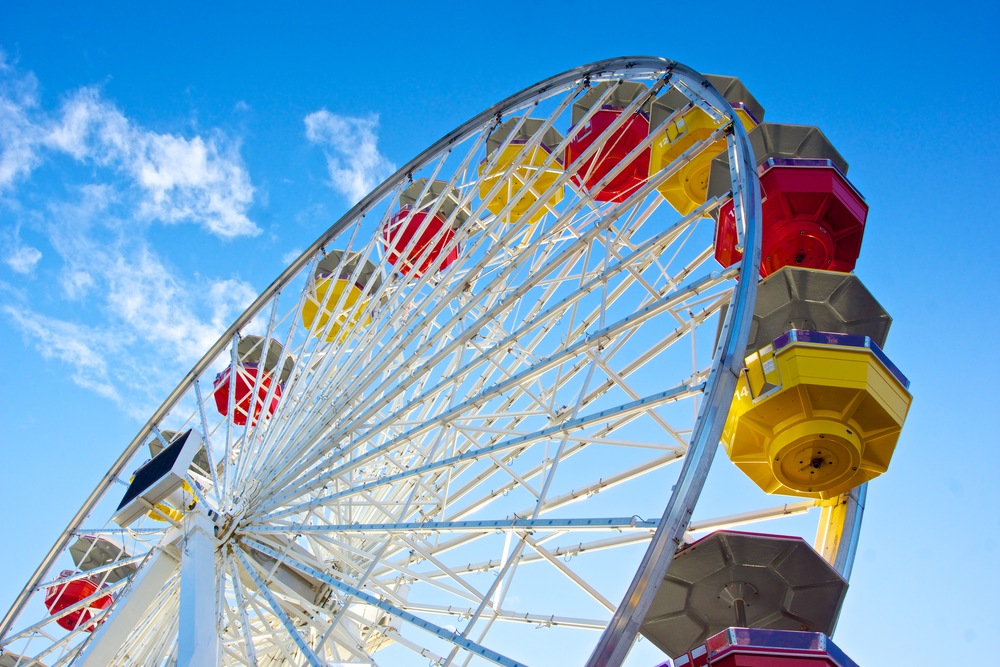 For many of us, the first whiff of summer transports us back to childhood memories — to toasty campfires, park picnics, fishing at the lake. It might also bring you back to one especially fun school's-out tradition: the county fair, carnival, or whatever you called that sacred place where funnel cake, fun house mirrors, and colorful rides combined to deliver a day of family thrills.
Even if a local fair isn't on the itinerary this summer, you can still emulate the fun vibe (and delicious flavors) on your Monterey Boat! Just read on and discover a few fun ways to make your next outing a carnival-ly good time.
Deck Out Your Space
The first step in creating a whimsical, county fair atmosphere on your boat for a birthday party or just-because fun? Deck out your space! Think streamers and galley ware in bold, primary colors, or red-and-white striped towels and linens that match the pattern of a classic carnival or circus tent.
Bring Along Carnival Fun & Games
To make your on-the-water excursion that much more fun, bring some carnival games with you! You don't need to invest in a massive fun house mirror to get the wacky, distortive effect — inexpensive fun house mirror stickers can be applied to the wall, poster board, or another surface. Cornhole and ring toss are other activities you can easily bring aboard to play on the water or on the beach — and if yours is a competitive bunch, you can even supply prizes for big winners.
Don't Forget Fair Foods
If your favorite part about visiting the carnival is the cuisine, well, you're not alone! And good news: there are many ways to recreate the delicious fried foods and sweets commonly served up in county fair tents.
For those who love funnel cake, premade biscuit dough (the canned kind you keep refrigerated) can be made in an air fryer and tossed in a mouthwatering cinnamon-sugar blend for a treat that comes very close. And when it comes to lunchtime, you can't go wrong with a round of hot dogs — you can cook them up at the beach or marina, or right on board if your Monterey model is equipped with a grill! Don't forget to keep the popcorn flowing, of course.
The best part about fair food? It's made to be eaten pretty easily, sans plate and silverware — which also makes it perfect for life on the water.
For Research Purposes Only...
You can recreate the fun, easygoing vibes of a county fair on your Monterey wherever you roam — from your local lake to the beach or intracoastal waterway. Of course, if you want some inspiration for your themed outing, it pays to visit a real-life carnival or similar destination. Fortunately, there are several of those accessible by water!
One of the most famous picks is, of course, is Pacific Park and the entire Santa Monica Pier. While enjoying the fresh, feel-good sea breeze from the Pacific, you can hop on a merry-go-round, get a bird's eye view from the iconic Ferris wheel, or simply kick back and relax with some good-old-fashioned fishing at the edge of the pier. You can also simply enjoy the view from the ocean, as you cruise along on your own Monterey Boat!
With these ideas and a spirit for adventure, you're well on your way to the best summer yet. Happy cruising, from our family to yours!
---
Bookmark & Share
---
User Comments
Be the first to comment on this post below!