What Does Your Dream Boating Destination Say About You?
Wed, Jul 29, 2020 at 7:10PM
---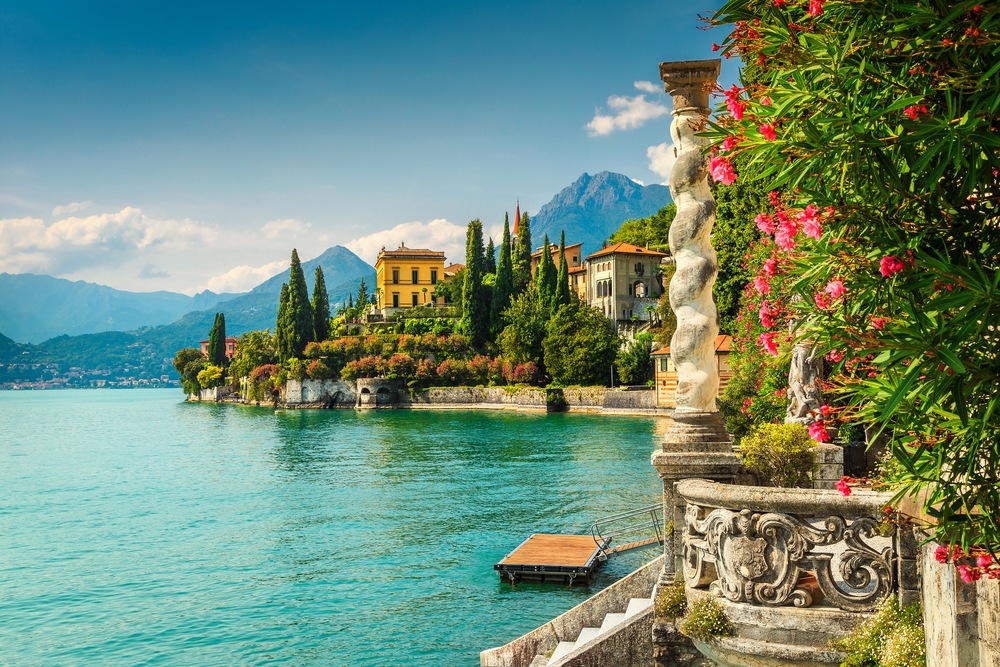 In this era of personality quizzes galore, everything from your favorite food to your go-to cup of coffee says something about you—and we'd venture to guess that your dream boating destination reveals a whole lot, too. Answer a few quick questions below to find out what your perfect on-the-water getaway says about who you are!
If you could cruise anywhere right now, it would be…
A) Lake Como, Italy.
B) Lake Tahoe, CA/NV.
C) Key West, Florida.
When it comes to on-the-water snacking, you are most likely to enjoy…
A) Bruschetta, caviar and anything else you might find at a fine waterfront bistro. After disembarking, you might even look for a local wine tour. Who's to say cruising food can't be elegant?
B) Chicken salad sandwiches for the crew—plus some baked beans and s'mores for the campfire back on shore.
C) Whatever's easy and delicious—and ideally, something I caught myself!
On the water, you are most likely to be spotted…
A) Trying out the latest water toy, like a hydro jet-pack or thrilling jet-ski.
B) Swimming, splashing around or enjoying some classic wakeboard fun.
C) Thoughtfully fishing as I enjoy some quiet time on the water—or maybe simply soaking in the view.
Listen closely—it's your dream cruising playlist! You most likely hear…
A) Smooth jazz or playful calypso music.
B) Classic rock and family favorites!
C) Anything by Jimmy Buffett—plus smooth sailing tunes or even just the "soundtrack" of the waves lapping against the boat and birds on the breeze.
The pace of the day…
A) Is leisurely, yet exhilarating. I'm always trying to find the next excursion or once-in-a-lifetime experience!
B) Is filled with adventure, followed by a well-deserved nap in a tent, cabin or breezy hammock.
C) Is slow and sweet. Life on the water is best enjoyed at an easy, meandering pace, and I'm just happy to be here!
If you answered mostly As…
You are someone with a flair for luxury and whimsy! This translates to your life on the water—you likely enjoy knowing all the best hidden gems, putting together the perfect cruising look or equipping your boat with lux built-in features like a grill or wet bar. But it also applies to life beyond the boat, too. You probably have a penchant for arts and culture, and enjoy trying new things whenever you get the chance.
If you answered mostly Bs…
You are all about family traditions, and cherishing old memories as you make new ones! Your love of the all-American lake getaway is reflective of your passion for classic thrills and family time—and, potentially, revisiting memories you made as a child. You might also be someone who revels in backyard cookouts, holiday festivities, camping and other fun traditions.
If you answered mostly Cs…
You have a great appreciation for life's simple pleasures—the best of which is, of course, leisurely cruising with loved ones by your side. Of course, you also know that boating is just another great way to get closer to life's simple pleasures—a sunny day, beautiful blue horizon and some thoughtful time removed from the hustle and bustle back on land. Whatever the case may be, your go-with-the-flow attitude helps you make the most of every situation life brings your way.
The best part about boating personalities? They can change by the day—or the boat! Redefine your life on the water and craft your own adventure on a beautiful Monterey boat. There's something for every kind of cruiser, angler or family adventurer you can imagine.
---
Bookmark & Share
---
User Comments
Be the first to comment on this post below!