The Story Of A Cruisin' Christmas Carol
Fri, Dec 09, 2022 at 7:39PM
---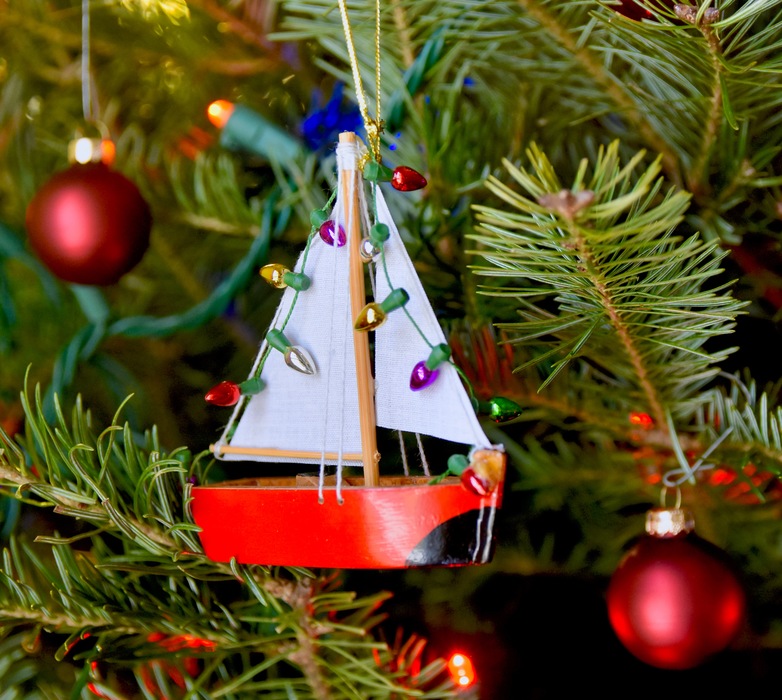 When you think of holiday music, what song immediately jumps to mind? Chances are, it's a modern pop favorite or jazzy midcentury standard — but you can take it back even further than that, too! Like, say, several centuries back to the first iteration of "I Saw Three Ships Come Sailing In."
Indeed, the earliest version of this classic carol comes from the 17th century — but the ocean-inspired holiday hymn has stood the test of time, and is still fun to listen to today! Perhaps even more so if you do it from your Monterey wakesurf boat, if you're lucky enough to live somewhere with a mild winter.
Just read on as we cruise through the history of this nautical carol!
Musical Inspiration
Though the tune behind "I Saw Three Ships Come Sailing In" is believed to have come from the heart of landlocked Derbyshire, its lyrics came later — from the southwestern, coastal corner of England called Cornwall. It's a scenic kind of place you can definitely imagine inspiring someone to write about ships on the horizon! Here, rich, brilliant oceanfront looks more Mediterranean than English, earning the coast the nickname "Cornish Riviera."
A charming fishing village lends further color to the coast — making it a fun place to cruise and explore on your dream Monterey vacation!
Is A Ship, A Ship?
While it's easy to imagine that the majesty of the Cornish shore inspired a song about sailing, there's some question about whether the ships in "I Saw Three Ships" are, well, ships at all. Camels are sometimes called "ships of the desert," after all, and the song includes imagery about sailing into Bethlehem — aka, a landlocked city — on Christmas. So it's theorized that the lyrics may actually be a metaphor for the story of the Magi, or the Three Wise Men, arriving in the city by camel.
A New Spin On Caroling
Any way you look at it, "I Saw Three Ships" is a classic, hopeful hymn to sing at this time of year! Speaking of which — have you ever considered going caroling on your Monterey Boat?
All you need is an outdoor speaker — or your built-in sound system, if your Monterey is equipped with one! Make a playlist of your favorite holiday songs and share the merry spirit with fellow boaters and beachgoers as you cruise past. You can even add battery-powered string lights to your deck space, for more festive flair!
And if you prefer to kick back and enjoy the music, you can do that, too. Check with your local city calendar to see if there's an on-the-water caroling event in your area! The San Antonio Riverwalk, for example, is renting out caroling boats through Dec. 22, and spectators can jam to the classic tunes from their perch shopping or dining on the banks above.
What's your favorite holiday tune? Let us know, and enjoy it on your Monterey — or from the cozy comfort of home, as you count down the days until boat-friendly weather!
---
Bookmark & Share
---
User Comments
Be the first to comment on this post below!